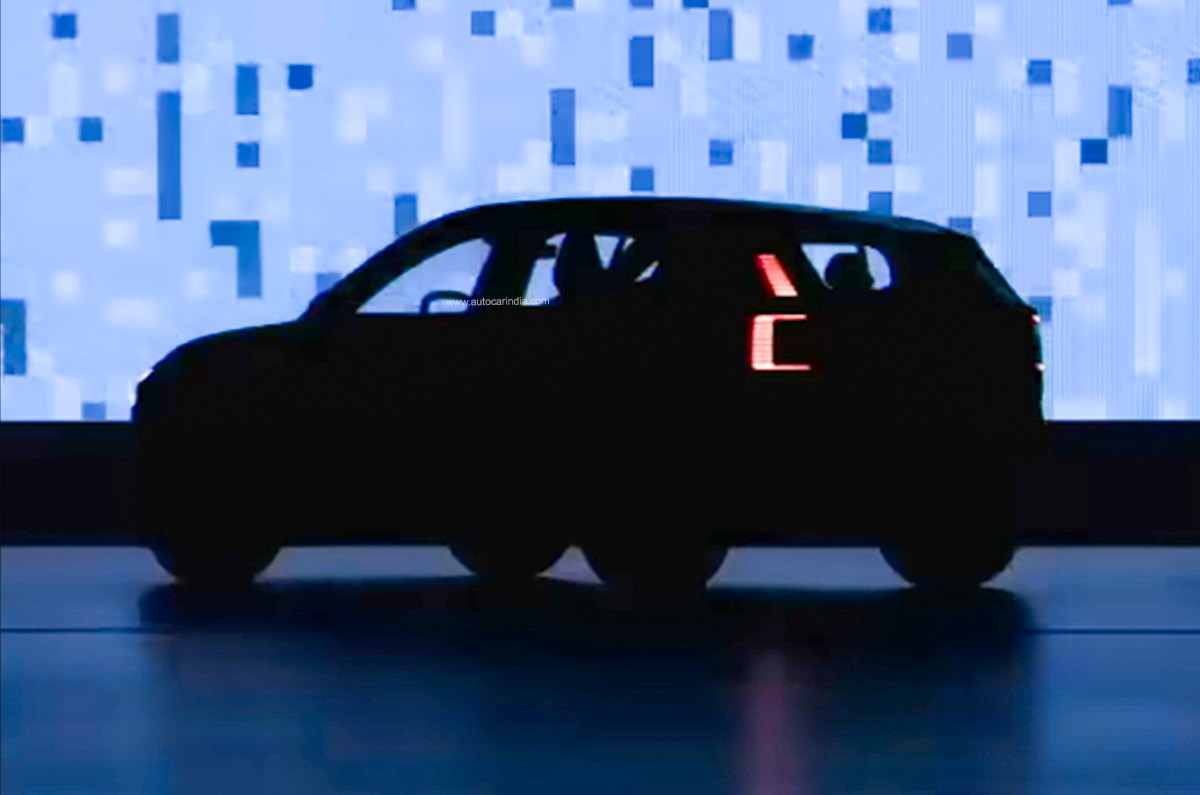 With an eye on grabbing a high market share in the nascent electric vehicle space in emerging markets, luxury carmaker Volvo Cars plans to introduce a small electric SUV within the next 12-18 months to bring in incremental buyers. And in order to have a sharper focus on some key markets of India, ASEAN and other Asia Pacific countries, a different division has been carved out.
Volvo's entry-level SUV EV to have multiple battery and range options
It plans to sell half a million EVs globally by 2025
Volvo India aims to sell 3,000 cars in 2023
Volvo's small EV SUV to debut in India in 2024-'25
The new small EV SUV, which will be revealed in the summer of 2023, will come with an entry price point that's suitable for markets like India and other ASEAN countries, said Jim Rowan, the global CEO of Volvo Cars, to select journalists from the Asia Pacific Region last week.
"We're starting to see more and more emerging markets embrace and adopt full BEVs," explained Rowan. "As we bring a smaller SUV, I think that's going to help us as well and some of these markets because it's a smaller, less expensive car and it will come with different battery sizes. A customer can choose from different range options and price points and that's really nice. It will be a great city car as well as a highway car," explained Rowan.
This new small EV SUV is part of Volvo's portfolio-building plan, wherein it envisages launching one new EV model every year. Volvo was among the first carmakers to have committed to going fully electric by 2030.
The Volvo XC40 Recharge launched in India last year has got an extremely strong response from the marketplace. And with the addition of a new C40 crossover EV later in September, Volvo expects over 40-45 percent of its total sales to come from EVs in 2023, our sister publication Autocar Professional learns. With the addition of a small EV SUV at the entry-level and the EX90 at the top end of the market in the next few years, the company is well on course to accomplish its plan of attaining 50 percent of its total sales from EVs by 2025.
The company sold about 1,850 cars in India in 2022 and it is expecting to grow its sales by almost 50 percent to 3,000 cars in 2023. While the number appears extremely modest, if it attains its EV sales target, it may well be the leader in the segment, which is gaining strong traction in the marketplace. Globally, the company has plans of selling half a million EVs by 2025, and Volvo expects its carbon footprint to also go down by 40 percent as compared to what it had in 2018.
Volvo aspires to have higher market share in EV space
While the recent spike in battery prices was a matter of concern, Rowan expects the prices to fall in the next 6-9 months. He believes that the price of an internal combustion engine car will be on par with battery electric vehicles by 2025 and that will trigger a significant shift towards EVs post-2025.
While some of Volvo's German rivals have decided to stick with the internal combustion engine for a little while longer, Rowan says Volvo is clear on its long-term vision and the complete transition to EVs by 2030 may impact its overall market share in some markets, but in EV space, Volvo will aspire to have a higher market share.
A move that may pose a stiff challenge for the brand in emerging markets like India which may still have a sizable carpark of conventional internal combustion engines by 2030. On his view on India, Rowan says, "I think in India, one of the friction factors towards BEV adoption has to be obviously the infrastructure. I think it will evolve quickly starting with Mumbai and Delhi and maybe a lot of parts of the country later and it will evolve city by city. The way in which India is governed as well that becomes a state-by-state decision in terms of budgets and so on. So it may evolve with time."
When queried if the company will explore an EV manufacturing facility in India, Rowan said, "India is not a big market for us at the moment. It would be a stretch for us to have an [manufacturing] operation. We need to make sure that we can feed India and countries other than just India from that location and then we need to look at the logistics of that and also the cost benefits versus being somewhere else in Asia. That is if we decided to do another manufacturing facility outside of China," he explained.
Also see:
Updated Volvo XC40 and C40 Recharge get more power, higher range
from Autocar Indiahttps://cdni.autocarindia.com/ExtraImages/20230206120519_volvo_small_suv_ev.jpg