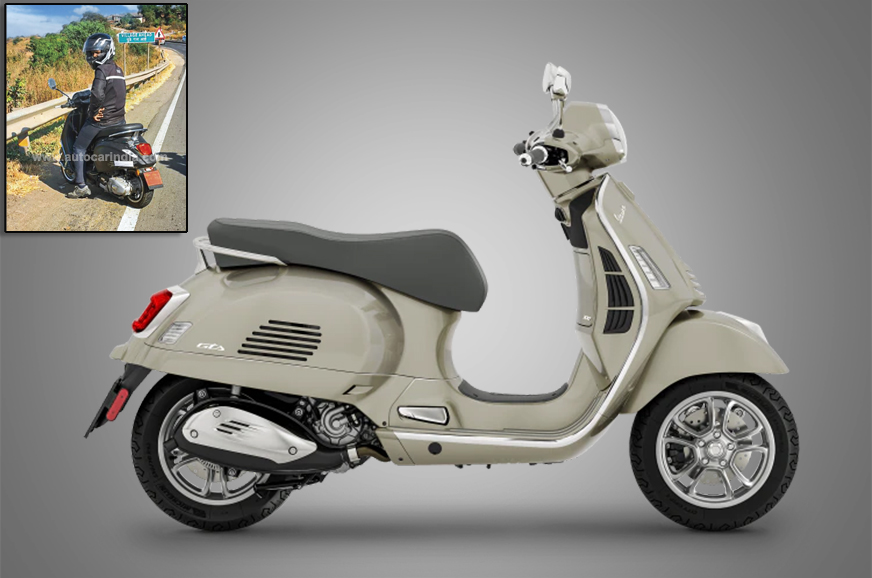 To celebrate its 25th anniversary in India, Piaggio will be launching a host of brand-new scooters through the Vespa and Aprilia brands. This will not only include revamping existing models but also introducing new models, some of which will be powered by brand-new, large-displacement engines.
Aprilia SR Typhoon aimed at aspiring racers

Vespa Touring model could get larger engine

New youth-oriented Vespa model will get dual-tone colours
2023 Aprilia, Vespa scooter line-up revealed: details
To that effect, the complete line-up of Aprilia and Vespa scooters will now be fitted with a new, higher-performance i-GET engine that provides enhanced acceleration and braking ability. It is not clear at the moment whether this is a brand-new range of engines or updated versions of the existing ones.
The Aprilia SR range will get a new Typhoon variant, which the company says is aimed at aspiring racers. As for the Vespas, the company plans to launch a new Vespa Touring variant, which, it says, is designed for "explorers and creators" to be able to carry equipment and luggage. There will also be a new Vespa edition that Piaggio says will be aimed at younger audiences and it will have dual-tone colours. The existing line of Vespas will also get new colour options as well.
Diego Graffi, CMD of Piaggio Vehicles Pvt Ltd, believes that the company understands the Indian market well now, adding that he feels the country has reached a point where the two-wheeler market is ready to be split up into various segments, just like the passenger car market was in the past.
Hence, the new Piaggio scooters planned to be introduced in India are designed to cater to the varying needs of the evolved Indian riders beyond the commuter segment, such as touring, luxury and racing, among others. The main focus will be expanding under the umbrella of the Aprilia and Vespa scooter brands, he says.
Also See:
Made-in-India Aprilia RS 440 launch in September 2023
from Autocar Indiahttps://cdni.autocarindia.com/ExtraImages/20230208022821_Vespa%20GTS.jpg