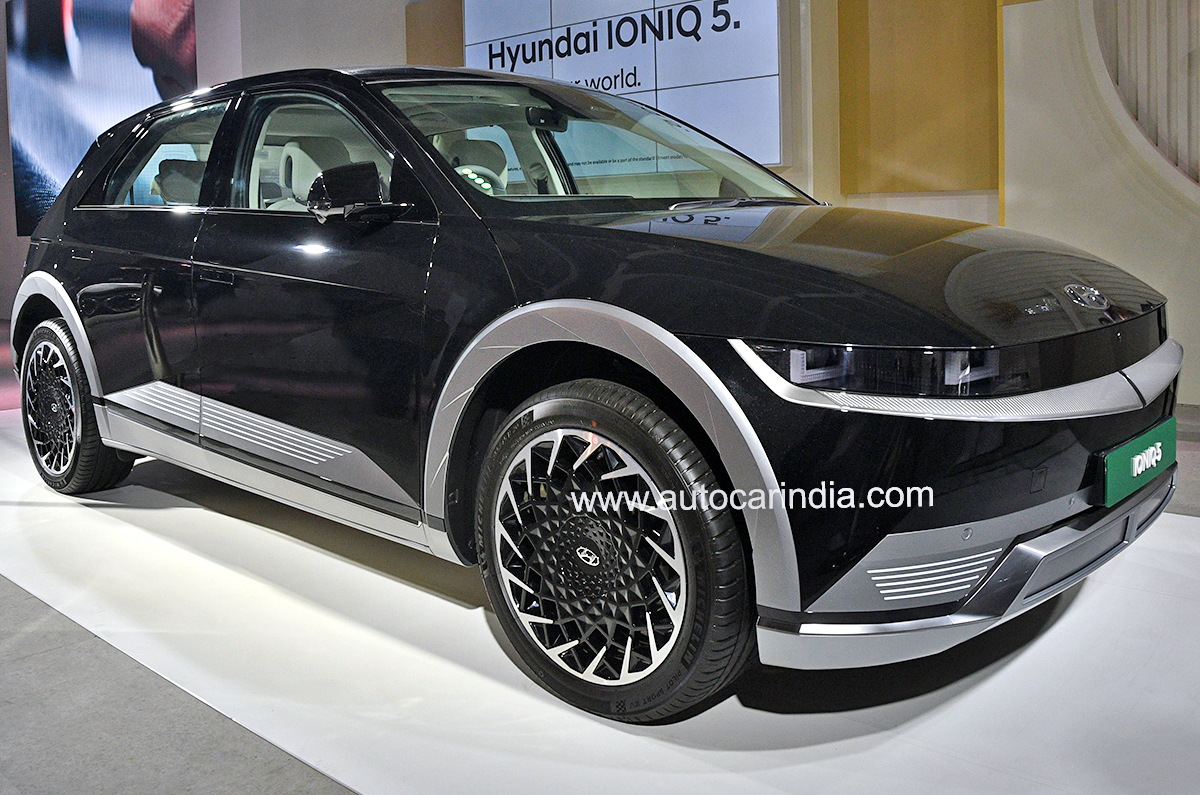 Though it made an early start in the EV race with the Kona Electric, Hyundai hasn't built a strong presence in the EV market, but that could soon change. The Ioniq 5, launched at a very aggressive price of Rs 44.95 lakh, is the first small salvo that will herald a range of EVs with which the company is aiming to become a market leader.
Hyundai will launch six EVs by 2028
Its plant is capable of producing ICE, EVs
It currently sells Kona Electric, Ioniq 5
It plans to have a wide portfolio of electric vehicles, from small EVs to large SUVs, built on multiple platforms, which could be both ICE-derived electric vehicles or on a dedicated EV skateboard to cater to different price points. It would even consider a dedicated EV factory if the market grows fast enough, said a senior company executive.
Unsoo Kim, MD of Hyundai India, said, "We want to be number one in electrification in India. We didn't expect India to grow so fast, but in India, the electrification trend is growing faster than I expected. Globally, we have a lot of resources for electrification, but we want to open a new chapter with India."
Upcoming Hyundai EVs
Hyundai has already committed an investment of Rs 4,000 crore to come out with half a dozen model portfolios by 2028. It has even stated that the company will be coming with the E-GMP platform for the Indian market.
"We will cover all ranges of EVs, some with dedicated EVs, some will be ICE derived. At the start, we did some derivatives of the ICE and then moved to a dedicated model. Now, all automakers have some dedicated EVs and some derivatives of ICE models. Finally, all segments will be EVs, I'm certain. We are exploring all segments. From E-GMP, we have the Ioniq 5, Ioniq 6 and Ioniq 7, but we'll also focus on the smaller cars," added Kim.
Scope of Indian EV market
The Indian EV market is dominated by Tata with over 85-90 percent market share. The other homegrown rival Mahindra, too, has entered the fray with the XUV400. Both vehicle makers have set themselves an ambitious target. Tata has set itself a target of selling one lakh vehicles by end of FY24, and Mahindra wants to sell two lakh EVs by 2027.
On how Hyundai expects the EV penetration to be by the end of the decade, Kim says, "We want to be a very trusted brand in India, not only in the internal combustion engine space, but also the electric vehicle market. The Indian government is focusing on EV adoption in a very positive way. Some automotive agencies are forecasting a minimum of 50 percent by 2030. From my understanding, maybe a 20 percent penetration is possible in India."
When queried about where Hyundai plans to produce this new range of EVs, Kim said the existing plant is capable of producing both EVs and IC engine models.
When asked if the company is exploring a dedicated EV factory, he assured, "As the volume increases, we are considering all options (including a dedicated EV plant). In terms of capacity, for the last two and a half decades we have increased capacity gradually. We are considering all options right now. We'll meet the Indian customers' demand."
Also see:
Hyundai Alcazar gets RDE-compliant engines; 6 airbags now standard
Updated Hyundai Creta priced from Rs 10.84 lakh
Hyundai Venue gets more powerful 115hp diesel engine; updated features
from Autocar Indiahttps://cdni.autocarindia.com/ExtraImages/20230201052345_ioniq_5_auto_expo.jpg