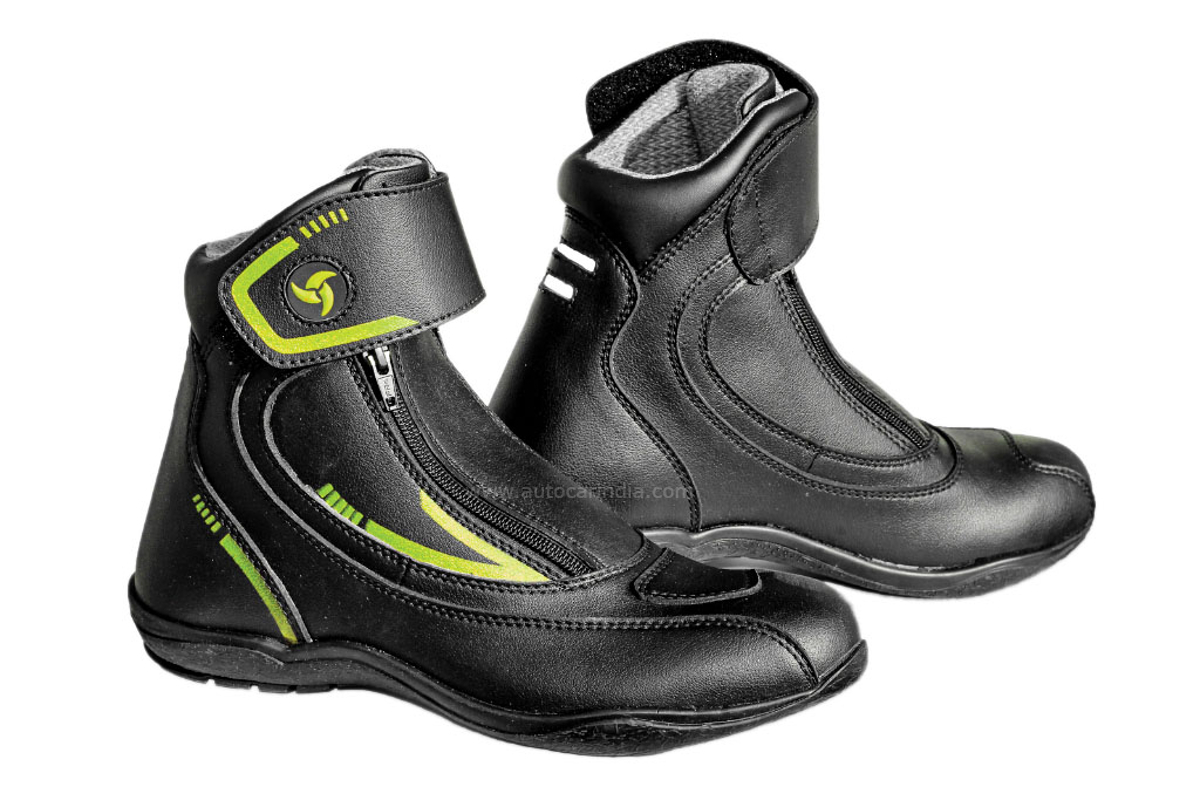 If you're going to wear riding gear everyday, you need it to strike a balance between protection and comfort. It's impractical to ride in leathers everyday, for example. And for my fairly straightforward 5km commute to office, my full-length Alpinestars boots are a little bothersome. Which is what necessitated my quest for short boots – it wasn't a very long one, there aren't too many options in the domestic market. It finally ended with the Raida Tourer boots, which have proven to be a mixed bag.
These boots have successfully tackled the issue of my Alpinestars boots being too cumbersome for everyday use – not only are they easier to slip into, the fastening is also quicker and simpler, with two YKK zippers and a Velcro flap. The trouble is that, with the zippers pulled all the way up and the flap closed, the boots are quite stiff and uncomfortable in the higher region, digging into my shins when I flex my ankles. I hoped this was something that would get better with breaking-in, but this hasn't been the case. As a result, I've been forced to wear them with the zippers pulled only about 75 percent of the way up, to give me enough flexibility and comfort. Consequentially, one of the other benefits of the boots has been sacrificed. Raida says the boots come with an 'AQdry waterproof membrane', which has seemingly allowed the company to market these as 'all-weather-proof' boots. Unfortunately, with the zippers never up all the way, keeping water out has proven impossible, and I've had to resort to waterproof socks instead.
Two zippers and a Velcro flap for closure.
Nevertheless, with the zippers partly up in dry weather, they have delivered the all-day comfort that I've been after, while still fitting my feet firmly. The insides feel reasonably plush against my feet, and the gel insole ups the comfort factor. The actual sole, though, is a little thinner and more flexible than I'd like, so despite what they're called, these boots are best limited to low-speed city usage. On the protection front, you also get a thermoformed toe cap, and padding around the ankle, which, once again, feels sturdy enough for urban duties, but you'll want something more substantial for touring.
At Rs 4,250, the Raida Tourer boots are rather reasonably priced, and offer more protection than any other piece of footwear you can buy for this money. They also offer more protection than some of the more expensive sneakers that you get from riding gear brands. But as you have read, in my particular use case, the boots have had their flaws. Despite these flaws, for most months of the year, they provide what I have been looking for, at a fair asking price.
Where: raidagears.com
Price: Rs 4,250
from Autocar Indiahttps://cdni.autocarindia.com/ExtraImages/20230106022054_Raida%20boots%201.jpg