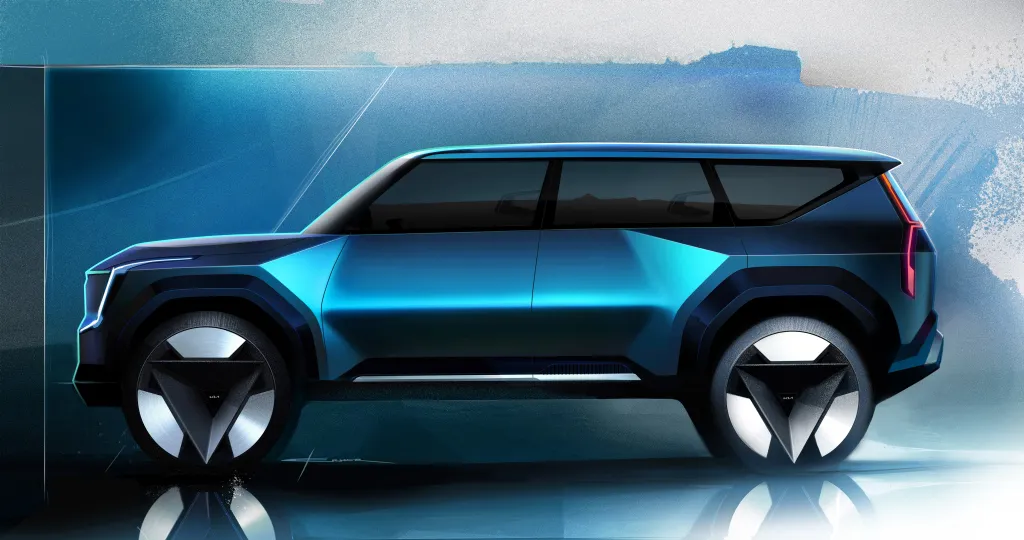 Kia India has announced that it plans to invest Rs 2,000 crore to drive research and development (R&D), infrastructure development and manufacturing capabilities to locally produce EVs in India. The brand will introduce a new all-electric recreational vehicle (RV) in the market in 2025.
India already accounts for 9 percent of Kia's global sales
Kia currently produces around 3.5 lakh units at Anantpur plant
We had earlier reported that a compact Kia SUV codenamed 'AY' is likely to be launched in the first quarter of 2025 and could potentially also be exported from India to overseas markets. The company showcased its seven-seat configuration vehicle concept, the EV9, and a new luxury, full-size MPV – the KA4, at Auto Expo 2023.
Kia India has grown to command a notable 6.5 percent share of the Indian passenger vehicle market since its introduction in 2019. It has broken into the top 5 carmakers in the country and produces around 3.5 lakh units from its plant in Anantapur, Andhra Pradesh. India already accounts for 9 percent of Kia's global sales and the carmaker will also export EVs from India in the coming future.
The company says it believes both ICE and EV powertrains are going to complement each other. The carmaker said it is geared to meet the upcoming RDE norms from April 2023 well in time by making requisite hardware and software changes in its vehicles.
Also see:
Auto Expo 2023: Kia EV9 concept shown in India
Auto Expo 2023: Kia KA4 image gallery
from Autocar Indiahttps://cdni.autocarindia.com/ExtraImages/20230116050628_Kia%20EV9%20design%20sketch.png