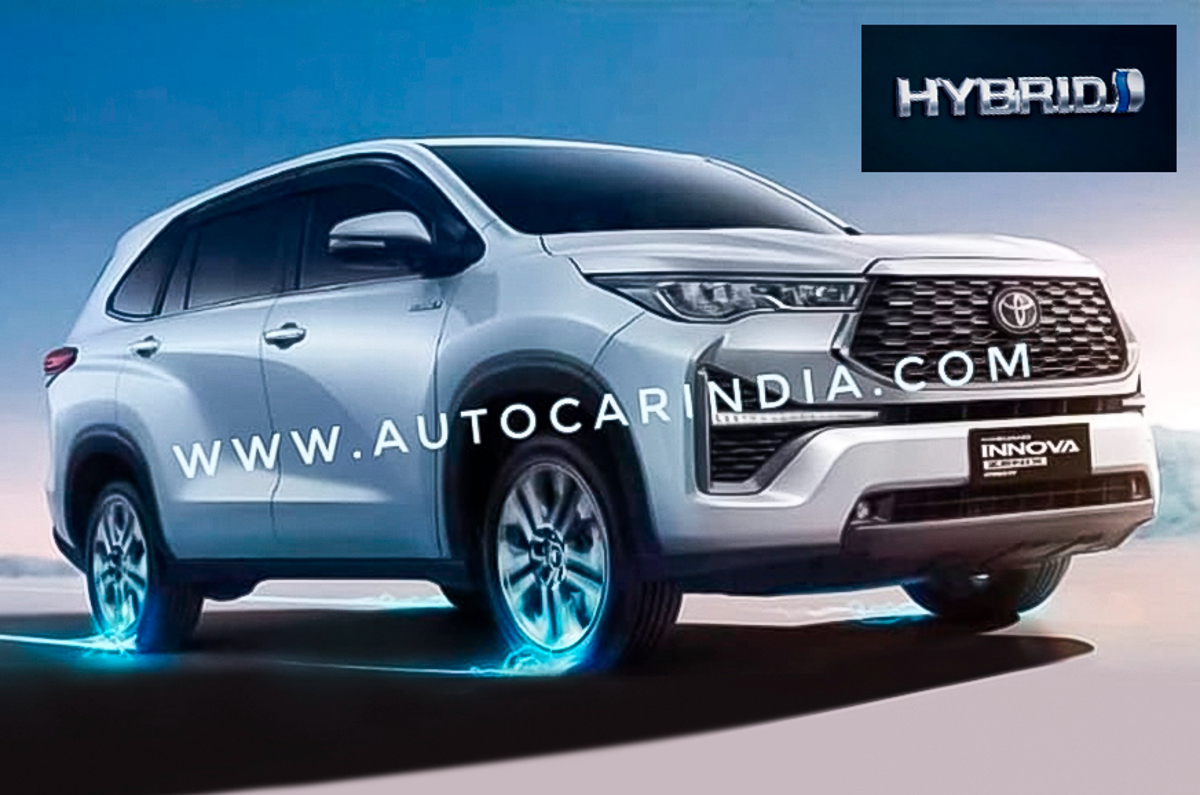 Ahead of its India debut on November 25, Toyota India has confirmed that the new Innova, called the Innova Hycross for India, will come with a hybrid powertrain option. The Innova Hycross will see a global reveal on November 21 in Indonesia, where it will be sold as the Toyota Innova Zenix. Powertrain options for both, the Innova Zenix and the Innova Hycross are expected to be similar. We tell you what they will be.
Toyota Innova Hycross: First Innova with a hybrid powertrain
Toyota started focusing on mass-market hybrid models for India with the Hyryder, which was launched earlier this year. Now, the Innova Hycross, which will go on sale in January next year, will get a strong hybrid powertrain. This hybrid, known internally as the Toyota Hybrid System or THS, has been heavily localised to keep costs in check and already does duty on the Hyryder and the Maruti Grand Vitara. While the THS hybrid system will be similar to the one on the SUVs, the new Innova Hycross will come with a bigger 2.0-litre engine instead of the smaller units seen on the midsize SUVs.
Toyota Innova Hycross: What engine will it get?
The Innova Hycross will come with a 2.0-litre naturally aspirated petrol engine from Toyota's Dynamic Force engine family. This is the same family of engines that does duty on many Toyota and Lexus models globally. It will be mated to a strong hybrid powertrain for higher variants, giving customers two powertrain options for the Innova Hycross – a 2.0-litre naturally aspirated unit and a 2.0-litre strong hybrid. Expect more details on the gearbox options, power and torque output, and fuel efficiency to trickle out closer to debut.
Toyota Innova Hycross: platform details
The new Innova will ditch its rear-wheel-drive IMV platform for a lighter, more sophisticated front-wheel-drive TNGA modular architecture. This means the new MPV will be lighter than its predecessor, have more cabin room, and be more car-like to drive.
Toyota Innova Hycross: booking details, launch timeline
Toyota will open bookings for the Hycross on November 25 when the MPV will make its India debut. Prices are likely to be announced at the upcoming Auto Expo 2023, while deliveries are expected to begin around mid-January next year.
Also see:
Feature: Toyota Innova – Journey to becoming India's favourite MPV
from Autocar Indiahttps://cdni.autocarindia.com/ExtraImages/20221119023249_Innova_hycross.jpg