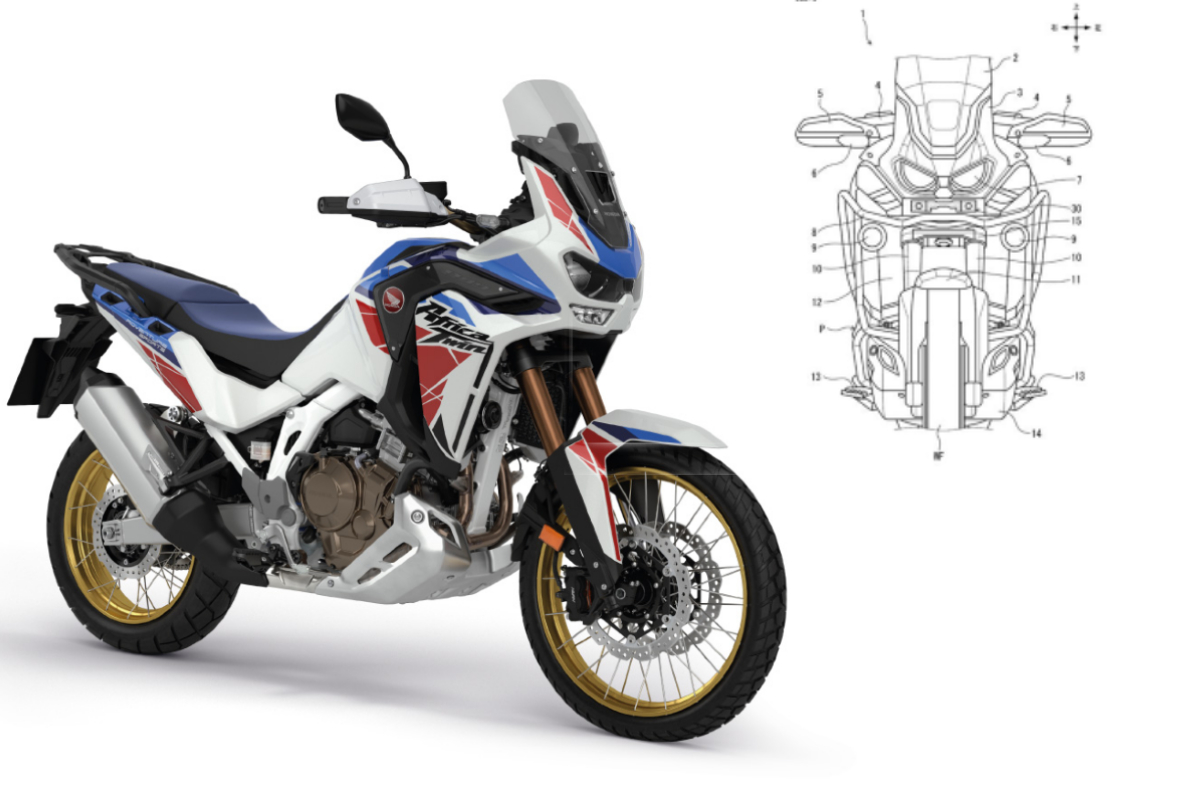 Recent patent images indicate that Honda may be equipping its motorcycles with a front camera. The motorcycle in these drawings is an Africa Twin, but other models like the Gold Wing could also receive the system further down the line.
Camera input improves electronic rider aids functionality

Other models may be equipped with the tech going forward
Honda motorcycle front camera: details
According to the patent drawings, Honda has mounted the camera on the Africa Twin right above the LED headlight. Unlike something we've seen on the Multistrada V4 S' radar system, the entire module is mounted to the bike by vibration dampening suspenders, which should eliminate the movement associated with undulations on the road (or off road, given that this is an ADV) , giving more accurate feedback to the rider.
This, in conjunction with the decidedly high mounting point, should provide better protection from stones and debris flung at it during off-road excursions or even on a less-than-ideal road. The Africa Twin will probably not be the only model to benefit from this safety net, and another very likely candidate in Honda's line-up is the legendary Gold Wing touring bike. Earlier this year, patent diagrams of the Gold Wing with a radar enabling adaptive cruise control had surfaced, but no development has happened on that front since then.
While there has been no official confirmation from Big Red regarding this development, there have already been offerings from other manufacturers (overseas) such as KTM and Ducati, which have moved the game on.
Fitting a camera to a motorcycle isn't something entirely new either, as we have seen the same on the Benelli TRK 702. The Benelli, in fact, has two cameras, front and rear.
Also See:
Do you think cameras are a good safety feature to have on a motorcycle? Let us know in the comments section below.
from Autocar Indiahttps://cdni.autocarindia.com/ExtraImages/20221019052442_Honda%20front%20camera%201.jpg