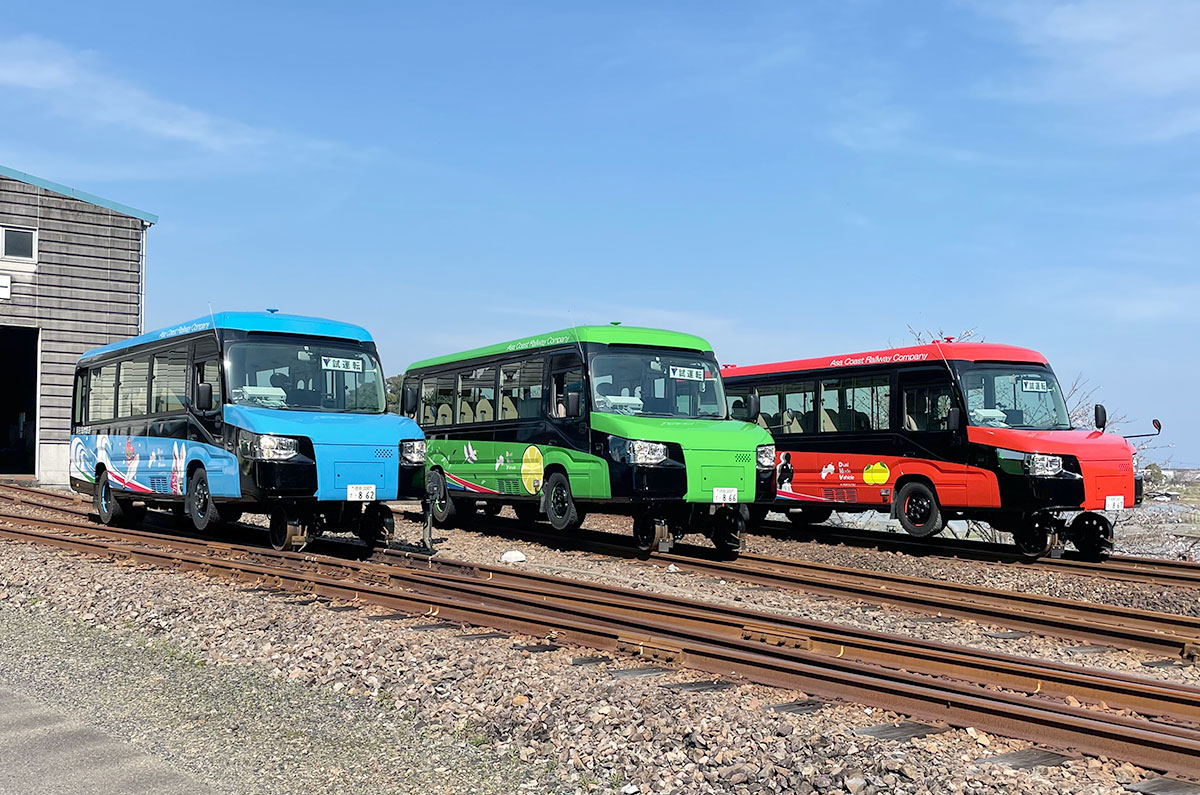 Japan has commenced public operation of dual-mode vehicles (DMV) for passenger transport in some of its cities. Similar to rail trucks, these buses feature two sets of rail wheels that can be lowered from within the body to travel over train tracks over certain stretches.
Dual mode buses put into operation on Shikoku Island in South Japan
Feature extendable rail wheels to travel on rail lines
Can reach speeds of 60kmph on rails
The first buses have been pressed into service in the town of Kaiyo, Japan with the route involving a mix of road and rail. Currently put into operation by Asa Coast Railways, the DMVs are targeted at small towns with ageing populations to help make public transport between towns easier.
The DMVs, which essentially are regular buses on the roads, come equipped with a pair of rail wheels hidden within the protruding nose and rear overhang that lower when transitioning from road to rail. The bus' front wheels are lifted off the ground, while the rear wheels remain in contact and power the vehicle forward along the rail.
These buses are capable of seating 21 passengers and can travel at speeds of up to 100kph on road and 60kph on rails.
Aside from its ability to transition between road and rail use, the DMV is mechanically similar to a regular city bus with a diesel engine powering the rear wheels.
Do you think something like this could catch on in India? Let us know in the comments
https://ift.tt/3Jrz8Uw