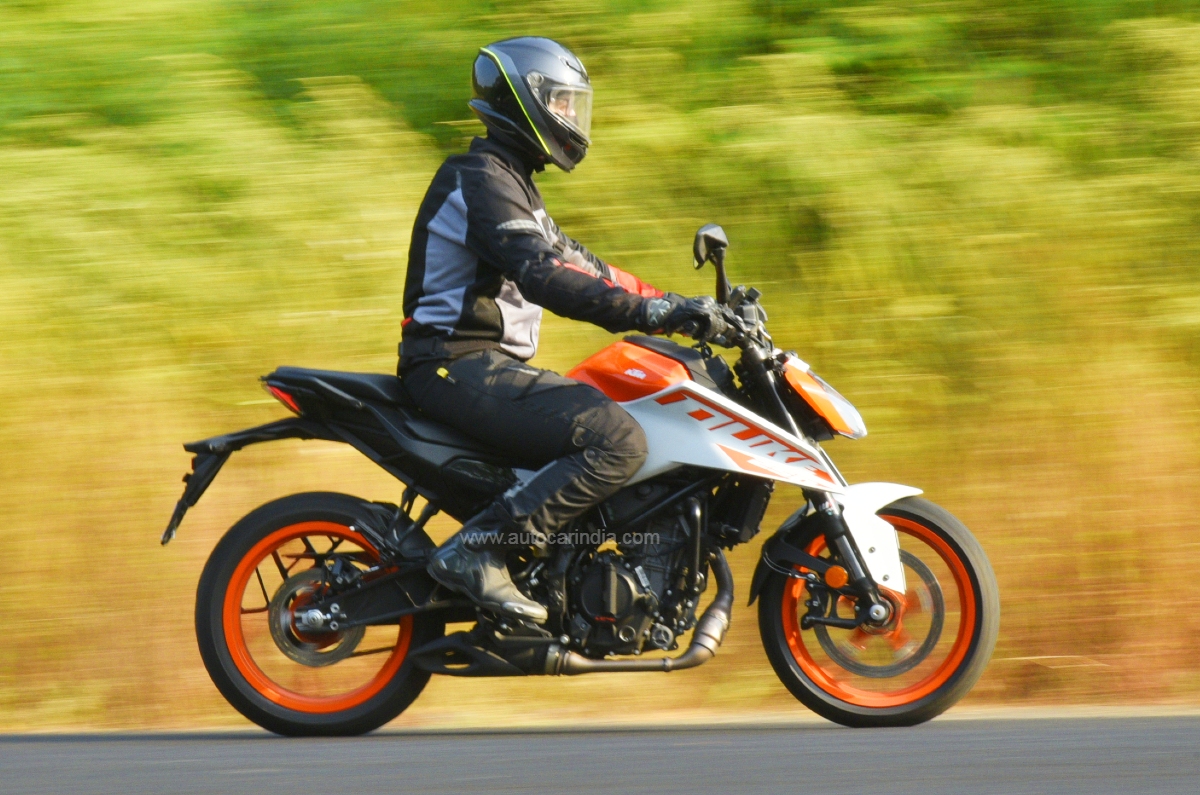 Much like the Gen 3 390 Duke, KTM has reinvented the smaller 250 Duke. We've been able to spend an extended duration with the bike on public roads and put it through our routine testing cycles and as a result, we have been able to find the real-world fuel efficiency of the 2024 KTM 250 Duke.
KTM 250 Duke real world fuel efficiency
On the highway we ran the 250 Duke for a little over 53km in top gear at 75-80kph (the speed limit on the section of highway where we conduct our testing). At the end of it, the bike needed 1.34 litres of fuel to be topped up again, which works out to a fuel efficiency figure of 39.66kpl on the highway.
Back in the concrete jungle, we ran the quarter-litre Duke for just under 48km through mixed traffic conditions. After this, it took 1.40 litres of fuel to brim the tank again, resulting in fuel economy of 29.43kpl in the city.
KTM 250 Duke: fuel economy analysis
KTM has given the Gen 3 250 Duke taller gearing (both internal and final drive), which really pays off on the highway. An added bonus of this is that there's very little buzziness at any of the touch points while cruising on the highway.
Despite the taller gearing, city fuel economy figures aren't impacted to much due to the fact that KTM has given the new mill a broader spread of torque thanks to a new airbox. This means you don't have to stress the engine to make swift progress.
Autocar India's fuel efficiency testing
Our fuel efficiency testing routine starts off by first brimming the tank and ensuring that the bike is running the manufacturer's recommended tyre pressures. The bike is then ridden on fixed city and highway routes, where we maintain pre-decided average speeds that best mimic real-world scenarios. The payload on the bikes is kept constant by balancing rider weights and ballast, ensuring consistency across different vehicles and riders. At the end of the test cycle, the fuel tank is once again filled to the brim, giving us an accurate figure of how much fuel has been consumed, against the trip meter reading.