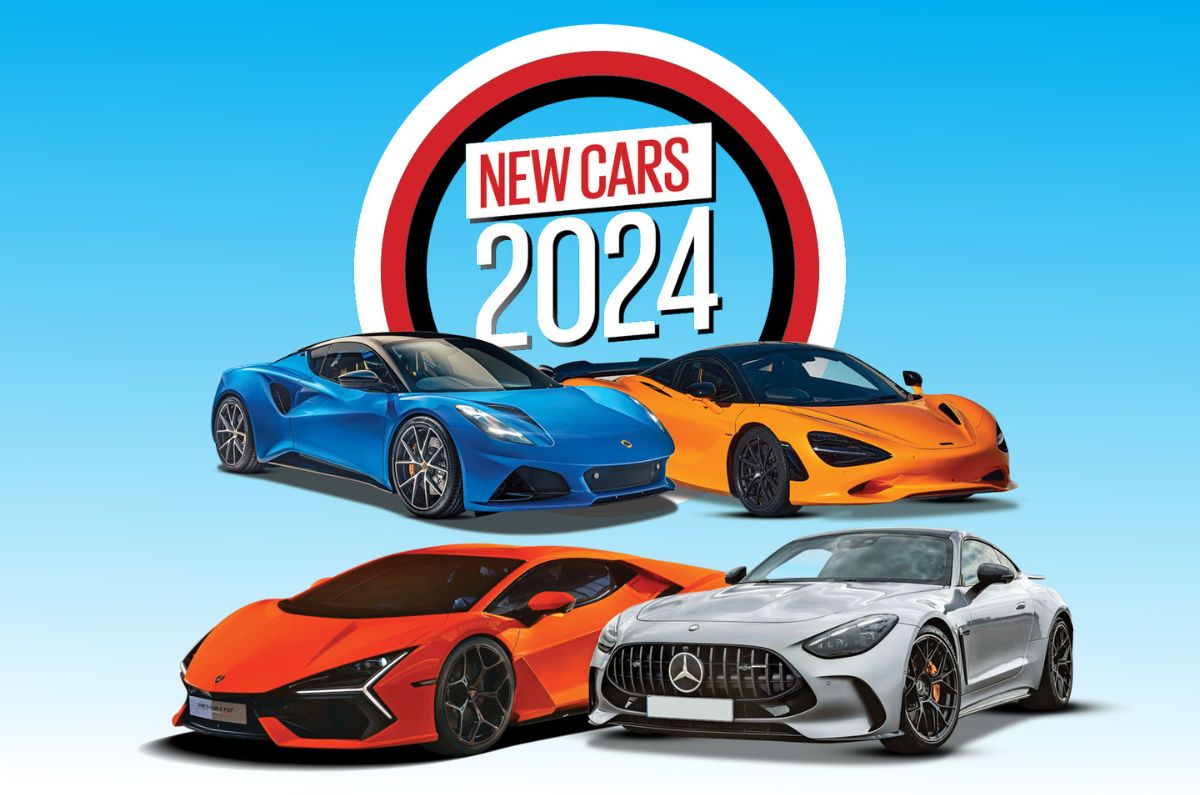 We have previously covered new SUVs and upcoming EVs launching in India in 2024, and in this list, we have covered all the performance cars that will likely come to our shores next year. The list covers exotic cars like the Lamborghini Revuelto, Ferrari Roma Spider, Lotus Emira, Mercedes-AMG GT and much more. All cars in this list cost north of Rs 2 crore, except for the Mercedes-Benz CLE that's priced at over Rs 1 crore.
Disclaimer: All prices and launch dates are estimates.
1. New Aston Martin Vantage
Price: Rs 3.5 crore-4 crore
Launch: Late 2024
Engine: 4.0-litre petrol
Much like the transition from the DB11 to DB12, the new Aston Martin Vantage will be a thorough revision of its predecessor. And, as with the DB12, while there will be exterior styling tweaks, the real highlight is expected to be an all-new interior with Aston's in-house-developed infotainment system. Like the car it replaces, the new Vantage will use a Mercedes-AMG-sourced 4.0-litre, twin-turbo V8 engine, but power and torque figures haven't been revealed yet.
2. Ferrari Roma Spider
Price: Rs 4.5 crore
Launch: Early 2024
Engine: 3.9-litre petrol

The new starting point in the convertible Ferrari range, the Roma Spider is the carmaker's first front-engined soft-top since the 365 GTS4 of 1969. Its roof is made from a five-layered bespoke fabric, and while it uses the same chassis and mechanicals as the Roma coupe, its structure has been made even more rigid. It remains a 2+2 seater, and also features a wind deflector and integrated headrests for the rear seats. The structural enhancements and folding roof mechanism combine to make the Roma Spider heavier than the 1,570kg coupe by 84kg.
It uses the same 620hp, 3.9-litre twin-turbocharged V8 engine as the coupe, which drives the rear wheels through an 8-speed dual-clutch automatic gearbox. It matches the coupe's 0-100kph time of 3.4sec and top speed of 320kph.
3. Lamborghini Revuelto

Price: Rs 9.5 crore
Launch: Mid 2024
Engine: 6.5-litre petrol

Lamborghini will launch its all-new plug-in hybrid flagship V12 supercar, the Revuelto, which replaces the Aventador. It gets a new 825hp, 6.5-litre V12 engine that is coupled to three electric motors and a 3.8kWh lithium-ion battery. Combined, the Revuelto produces 1,015hp, and power is sent to all four wheels via a new 8-speed dual-clutch automatic gearbox. Lamborghini claims a 0-100kph time of 2.5 seconds and a top speed of over 350kph.
The Revuelto carries on the sharp, edgy and extravagant Lamborghini design DNA that includes the Y-shaped elements all around the car, and it still gets the iconic scissor doors. With more screens and new-age tech, expect prices to be close to Rs 10 crore.
4. Lotus Emira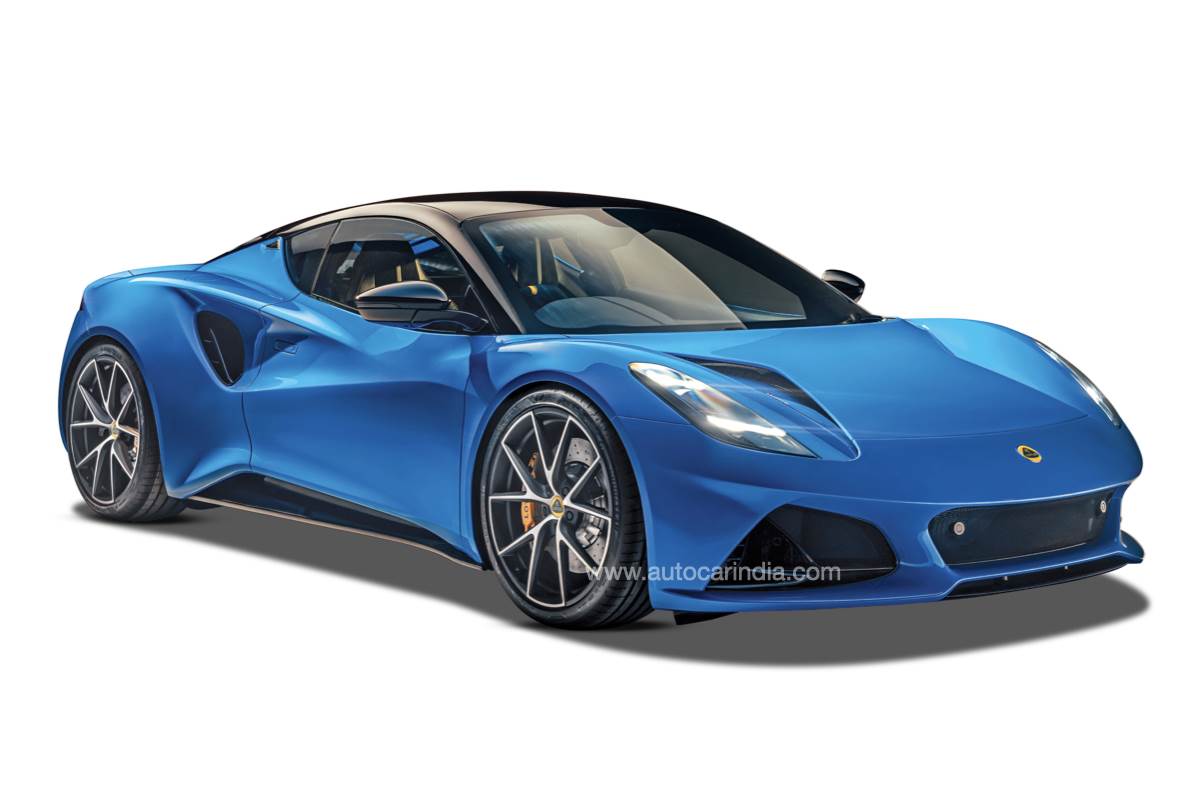 Price: Rs 2.2 crore-2.5 crore
Launch: Early 2024
Engine: 2.0-litre petrol, 3.5-litre petrol
The Emira represents the classic definition of a typical Lotus sportscar – small, lightweight and agile. And those who enjoy driving are likely to pick it for its deft handling, tight body control and precise steering feel. It will be available with a 365hp, 2.0-litre, four-cylinder AMG-sourced engine, as well as a more powerful 406hp, 3.0-litre V6 from Toyota. While the former is only available with an 8-speed dual-clutch automatic, the latter is offered with a manual gearbox or an automatic. Besides modern niceties like screens and connectivity, fit, finish and practicality are a cut above any previous Lotus offerings, making the Emira far more useable every day than all of its bare-bones predecessors.
Read more: Lotus India entry confirmed for November 9
5. McLaren 750S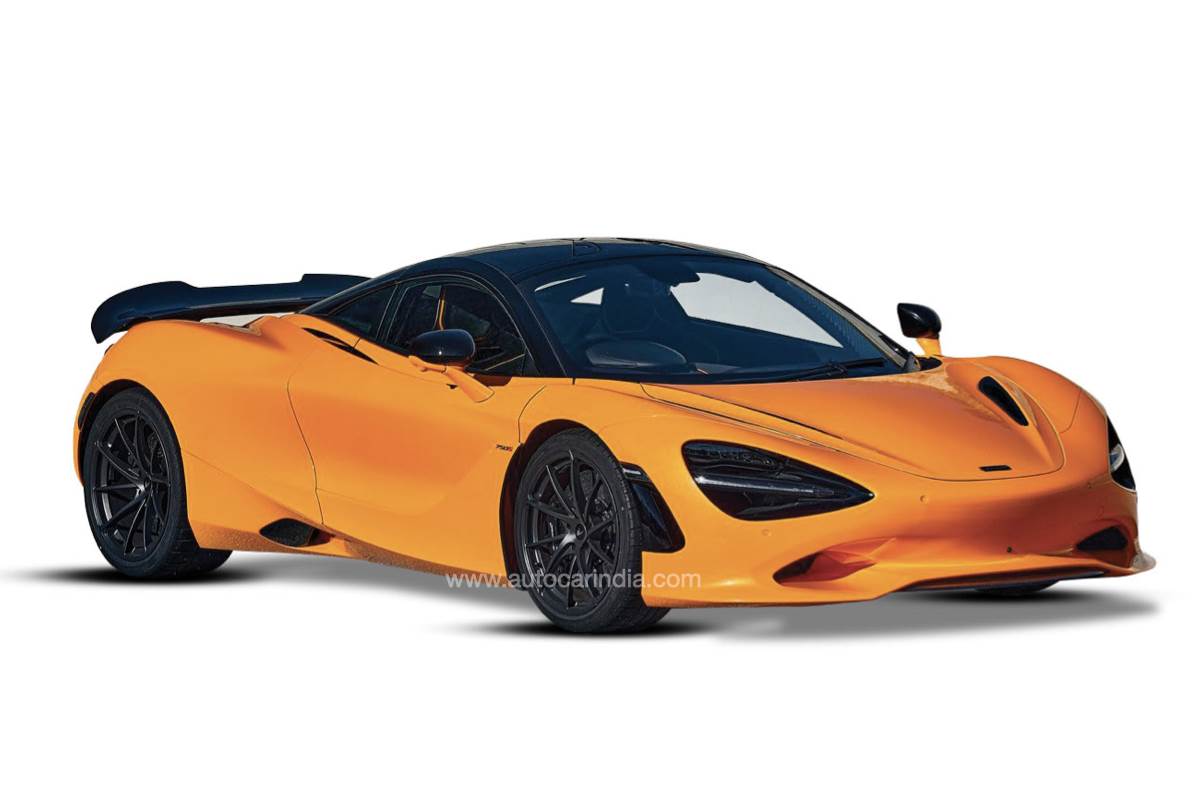 Price: Rs 5 crore
Launch: Mid 2024
Engine: 4.0-litre petrol

The 750S replaces the 720S supercar, and it is McLaren's lightest and the most powerful series production supercar to date. It weighs just 1,389kg thanks to a carbon-fibre tub, and is powered by a mid-mounted 4-litre twin-turbo V8, producing 750hp and 800Nm of torque that's good for a 0-100kph sprint of 2.8 seconds and a top speed of 332kph. Power is transmitted to the rear wheels via a 7-speed automatic (seamless shift gearbox or SSG). The McLaren 750S is available as a coupe and Spider; the latter gets a retractable hardtop.
6. New Maserati GranTurismo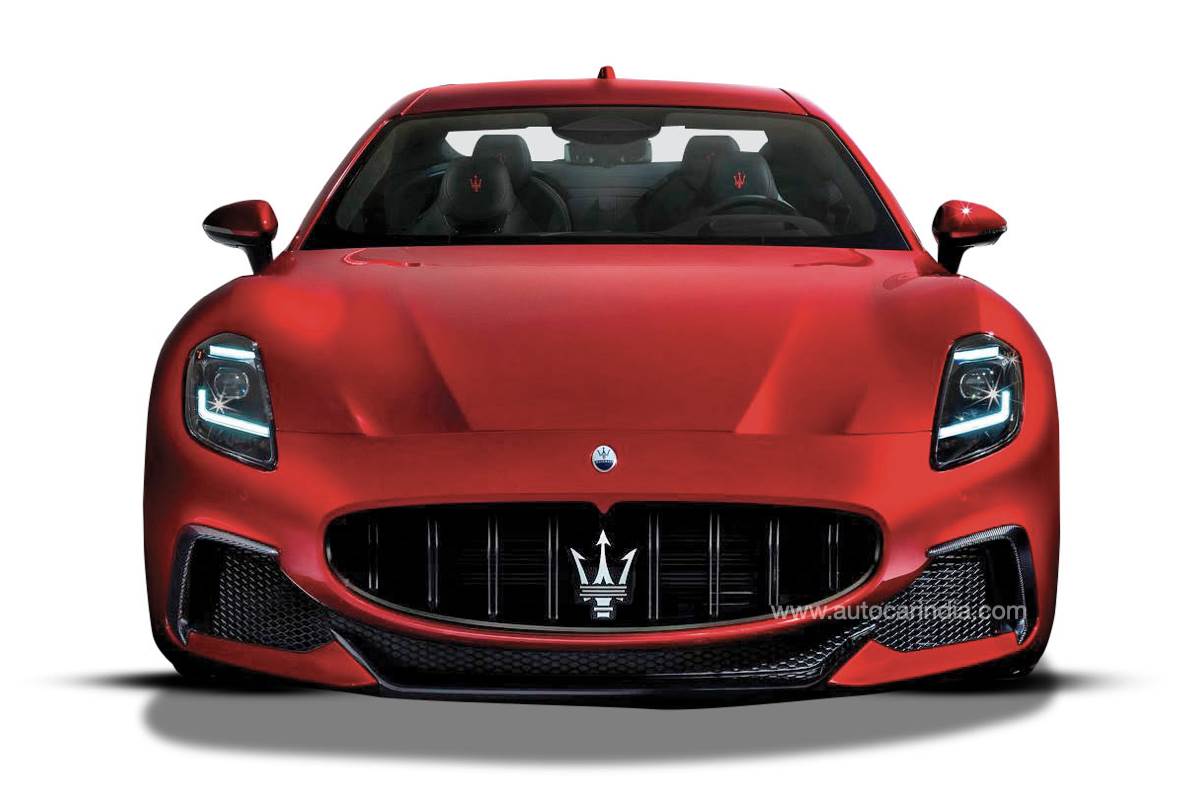 Price: Rs 3 crore
Launch: Late 2024
Engine: 3.0-litre petrol
The Maserati GranTurismo is a two-door, four-seater sports car, and what's heading to our shores is the second generation that's prettier, quicker and comfier than the outgoing version it replaces. While there's no V8 this time around, it has a newly developed 3.0-litre twin-turbo V6 that puts out 490hp in the Modena and 550hp in Trofeo guise, good for a 0-100kph dash of 3.9 seconds and 3.5 seconds, respectively. Power is transmitted to all four wheels via an 8-speed automatic. There's also an electric version, called Folgore, which gets a three-motor setup, and it produces 761hp, although only the petrol iterations are likely to be brought to India next year.
7. New Mercedes-AMG GT

Price: Rs 2.5 crore
Launch: Mid 2024
Engine: 4.0-litre petrol

Based on the new SL, the new Mercedes-AMG GT is larger and roomier than its predecessor, and gets a two-plus-two seating layout and a larger, more accessible boot, thus making it more practical too. The new GT has a newly developed body structure using a material mix consisting of aluminium, composite fibre materials, magnesium and steel. It is powered by a twin-turbo 4.0-litre V8 developing 476hp in 55 4Matic+ guise and 585hp in 63 4Matic+ guise. Transmission duties are performed by a 9-speed AMG Speedshift automatic driving all four wheels.
8. New Mercedes-Benz CLE
Price: Rs 1.1 crore
Launch: Late 2024
Engine: 2.0-litre petrol, 2.0-litre diesel
The new CLE is a two-door, 2+2 seater that shares its underpinnings with the C-Class and new-gen E-Class, and is available as a coupe and cabriolet. While its interior strikes similarities with the aforementioned models, what's new are its front seats with integrated headrests, which also feature two speakers that further enhance the sound experience from the 17-speaker Burmester 3D surround sound system with Dolby Atmos. What's more, there is significantly more room inside than the old C-Class coupe, particularly in the rear, and boot space is also rated at 420 litres. The range includes four- and six-cylinder petrol and diesel engines, and gets rear- or four-wheel drive.
Also see: