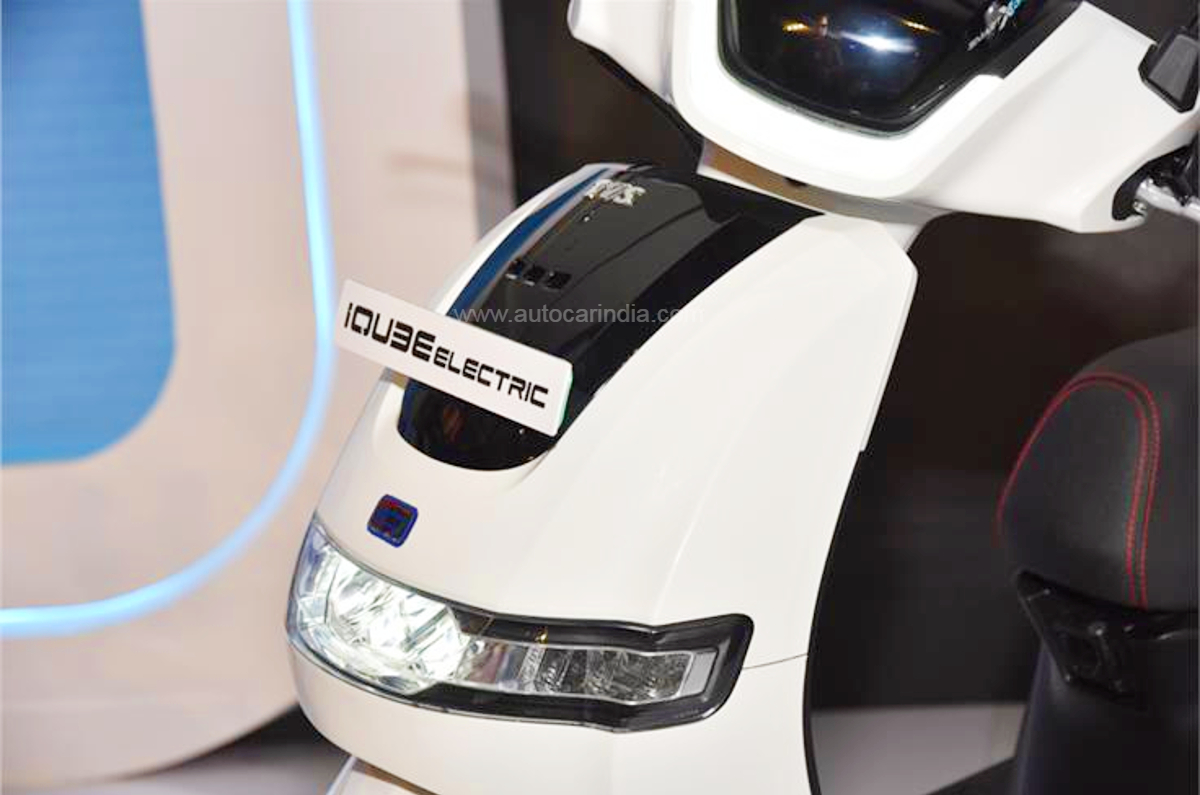 TVS Motor Company's first electric two-wheeler, the iQube e-scooter, has surpassed the 2 lakh unit sales mark. With this, TVS becomes India's first legacy player to surpass the 2 lakh EV sales milestone in the domestic market.
While the first 1 lakh unit sales took a little over 3 years, the run from there to 2 lakh has been achieved in far less time – just 10 months, which speaks for the growing consumer shift towards electric mobility in the country. The rapid pace of sales can be seen in the fact that the first six months of FY2024 have seen 96,151 iQubes being sold – this is already 99 percent of FY2023's sales of 96,654 units.
Like most electric two-wheeler OEMs, TVS saw sales slow down a bit in June 2023 (14,462 units), when the slashed FAME-II subsidy kicked in, and it sold 13,306 units in July. But a maturing EV market and consumers keen on benefiting from the wallet-friendly ownership of a e-scooter has seen TVS pump up the volumes in August 2023 (23,887 units and September 2023 (20,356 units), the first time that sales have crossed the 20,000-unit mark.
Clearly, TVS is keeping its showrooms across India well-stocked in time for the festive season, what with Navratri in the second half of October and Diwali in November.
Available in two variants (standard and S), the zero-emission TVS is priced between Rs 1.34 lakh and Rs 1.40 lakh (ex-showroom, Delhi). Since the e-scooter's launch, TVS has gradually expanded the retail network for the iQube which is currently available in over 140 cities and around 310 touchpoints across India. In an effort to further grow its reach, TVS plans to expand the iQube showroom network to almost 600 touchpoints by the end of this year.