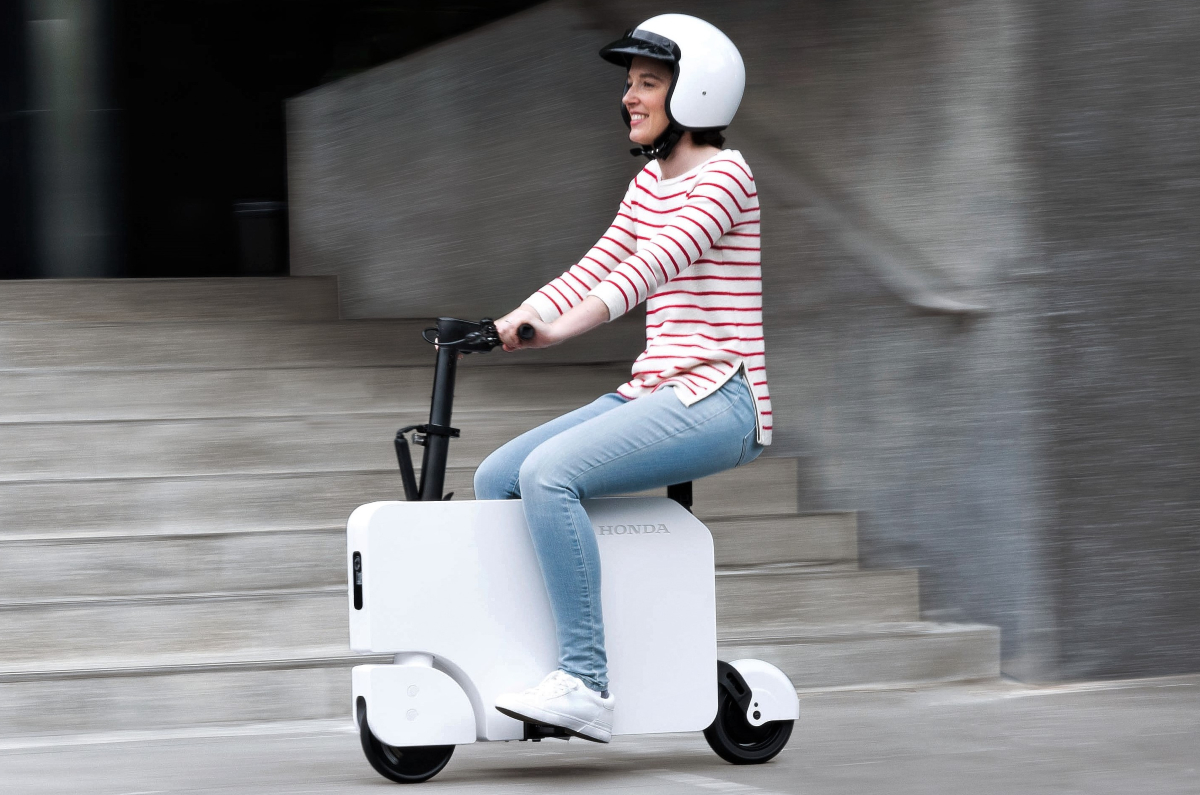 Honda has shown a new last-mile mobility solution in the form of a mini electric scooter called the Motocompacto. Designed to fold into a small suitcase-like form factor, it opens up to offer a seat, a handlebar and footpegs. There is even a side-stand, as well as lighting at the front and rear.
Powering the Motocompacto is a 490-watt, 16Nm electric motor that gives you a top speed of 24kph. It draws its power from a 6.8Ah battery pack which Honda says is good enough for 19km of range, which should make this quite a handy little tool. Once dead, Honda says it'll take 3.5 hours to have the battery fully juiced up again, using the on-board charger plugged into a 15-amp outlet.
And while it's no absolute featherweight, the 19kg figure here should make the Motocompacto reasonably easy to transport around. Honda's promotional content shows it being placed in the boot of a car, which is probably the easiest way to move the Motocompacto around when not riding it.
In fact, this little gizmo draws inspiration from the original Honda Motocompo, which was a mini-scooter powered by a 49cc two-stroke engine and designed to fit in the boot of the 1981 Honda City hatchback. This modern-day all-electric iteration has been developed by Honda engineers in the USA, with 32 patents being granted as part of its development. It is currently on sale in the US for a price of $995 (approx. Rs 82,000), so while it may be compact and quirky, it certainly isn't cheap.
source
https://www.autocarindia.com/bike-news/the-honda-motocompacto-mini-scooter-does-19km-and-fits-in-your-car-429351#utm_source=feed&utm_medium=rss&utm_campaign=Autocar+India+All+Articles+feed