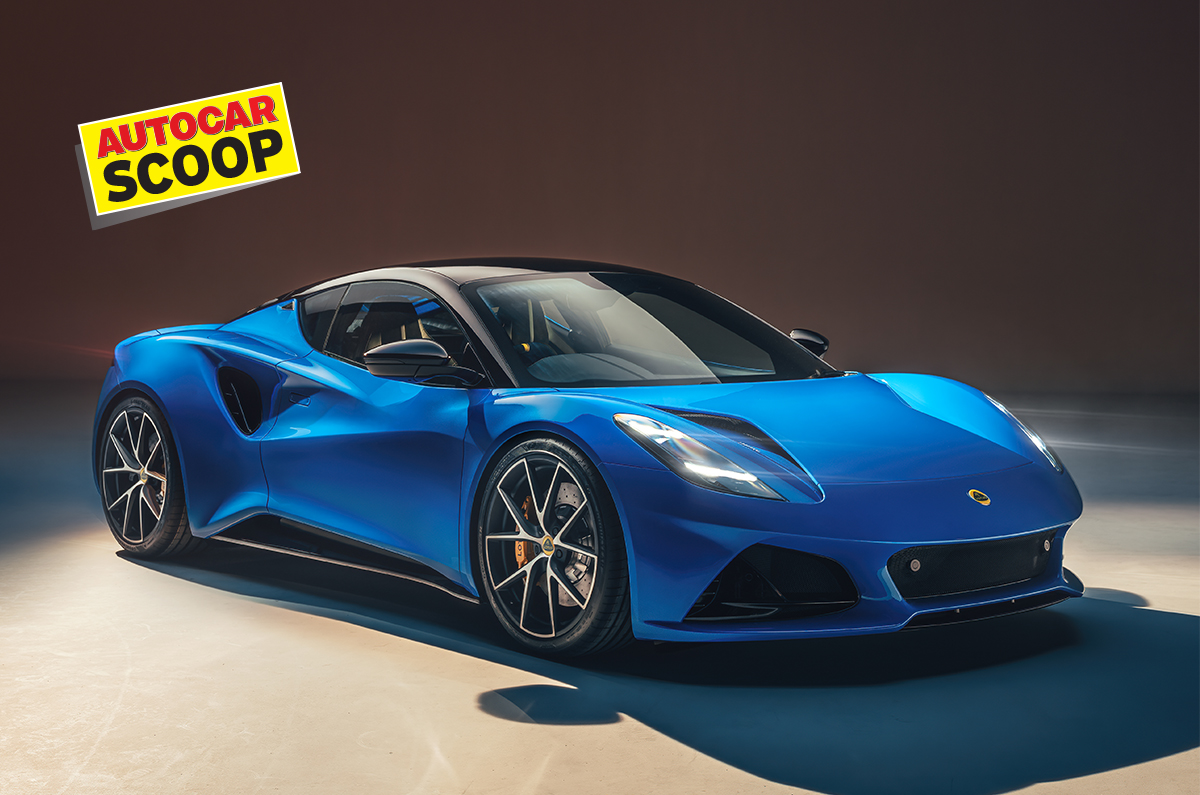 English sportscar brand Lotus is all set to arrive in India later this year. Famous for its Formula 1 team's seven World Championships and its lightweight sportscars, Lotus will sell its cars through Exclusive Motors of New Delhi. The first couple of cars to go on sale will be the Emira and Eletre.
The Emira is a sportscar and in many ways a typical Lotus. Relatively small, light and agile, it will be sold powered by a 365hp, four-cylinder AMG-sourced engine, and a more powerful 406hp V6 from Toyota. However, where the Emira is different from regular Lotus fare is that fit, finish and practicality are a cut above, and there's a plushness to it that seems almost alien to this brand. There are door pockets and cup holders, the instruments are digital, and you even get a central touchscreen.
Lotus Eletre is an all-electric SUV with a 109kWh battery pack.
The even more striking Eletre SUV is, as the name suggests, all-electric. A very modern design, both inside and out, it is spacious, has a funky cabin and has loads of power. There's a strong 611hp for the Eletre and the Eletre S. The R version, meanwhile, gets a bigger rear motor with a 918hp total output. Under the floor, all versions get a 109kWh battery that runs an 800V system and is able to charge at up to 350kW. Prices are likely to range from Rs 2.5 crore to 3.1 crore.
To read our detailed story, pick up the September 2023 anniversary issue of Autocar India, on stands now.
Also see:
2024 Lotus Emeya electric sedan revealed
source
https://www.autocarindia.com/car-news/lotus-to-drive-into-india-soon-429312#utm_source=feed&utm_medium=rss&utm_campaign=Autocar+India+All+Articles+feed