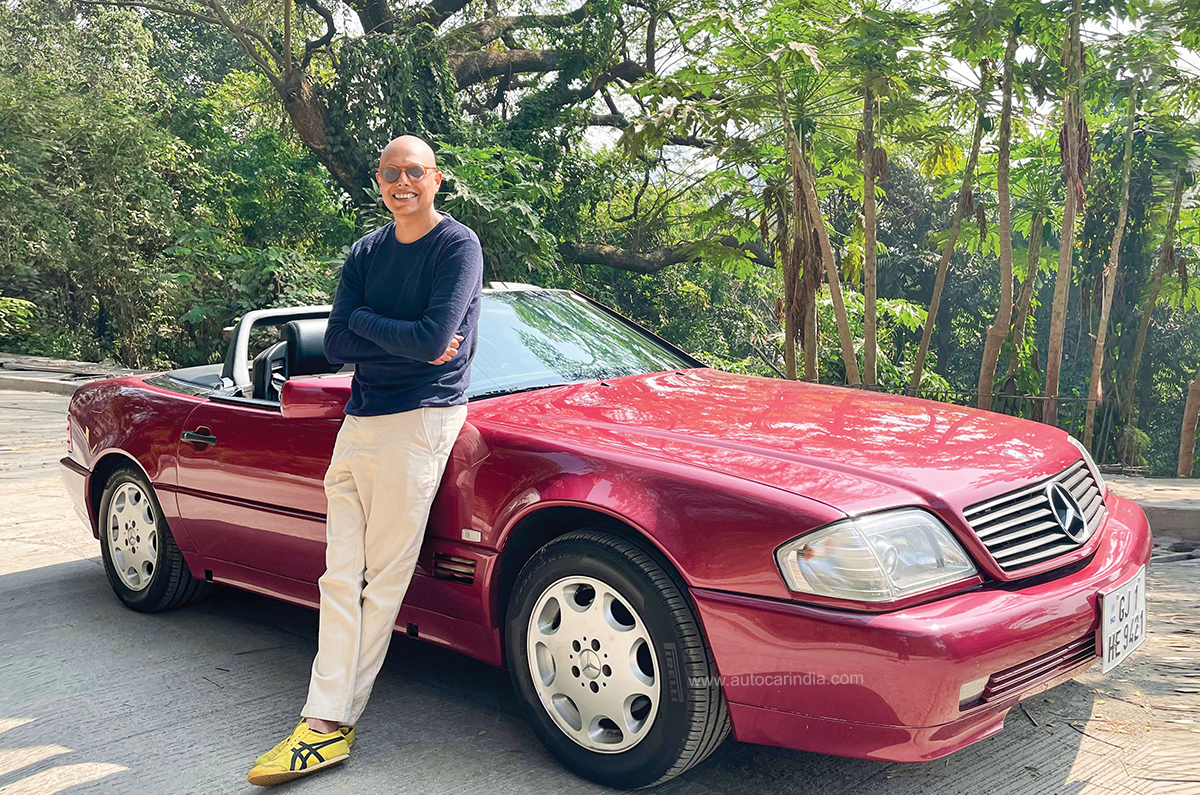 What are you driving and why?
I drive a Mercedes-Benz 500 SL (R129) for the 90s nostalgia it offers and its timeless design. I also own a Mercedes-Benz 300 CE (C124) and E350 Coupe (C207) because I prefer two doors over four.
What's next on your wish list?
Either an air-cooled Porsche 911 or any coupe or cabriolet with an 8-cylinder engine.
The most fun you've had in a car?
I'll always pick road trips over track days. The most fun I had was driving from Mumbai to Jaisalmer in a BMW 328i (E46) with a manual gearbox.
Favourite / Dream money no object car?
A Mercedes-Benz 300 SL Gullwing with the Mercedes Renntransporter "Blue Wonder".
Who is your all time greatest motorsport hero?
Michael Schumacher, for being so audaciously successful in F1. Sundays meant being glued in front of the TV watching him race, with my grandfather and father ever since I was five.
Favourite road?
That empty patch of picture perfect tarmac between Tanot Mata temple and the Line of Control in Rajasthan.
What's on your automotive bucket list?
An overlanding expedition in the mighty Toyota Land Cruiser 80, ideally on the Pan American Highway from Ushuaia in Argentina to Prudhoe Bay in Alaska.
What would you do with your last litre of fuel?
Preserve it and then showcase it.
Your ideal 5 car / bike garage would be?
Ferrari F40, Mercedes-Benz CLK GTR, Lancia Delta Integrale, Mercedes-Benz AMG Hammer Wagon, Mercedes-Benz Unimog
What was your first car?
It was a sixth-gen Toyota Celica gifted to me by my all too generous father. The first car I bought was the first-gen Honda City.
Also see:
Sean Rogers Pachigalla: Daily driving an Audi R8
from Autocar Indiahttps://cdni.autocarindia.com/ExtraImages/20230203043950_IMG_0802.jpg