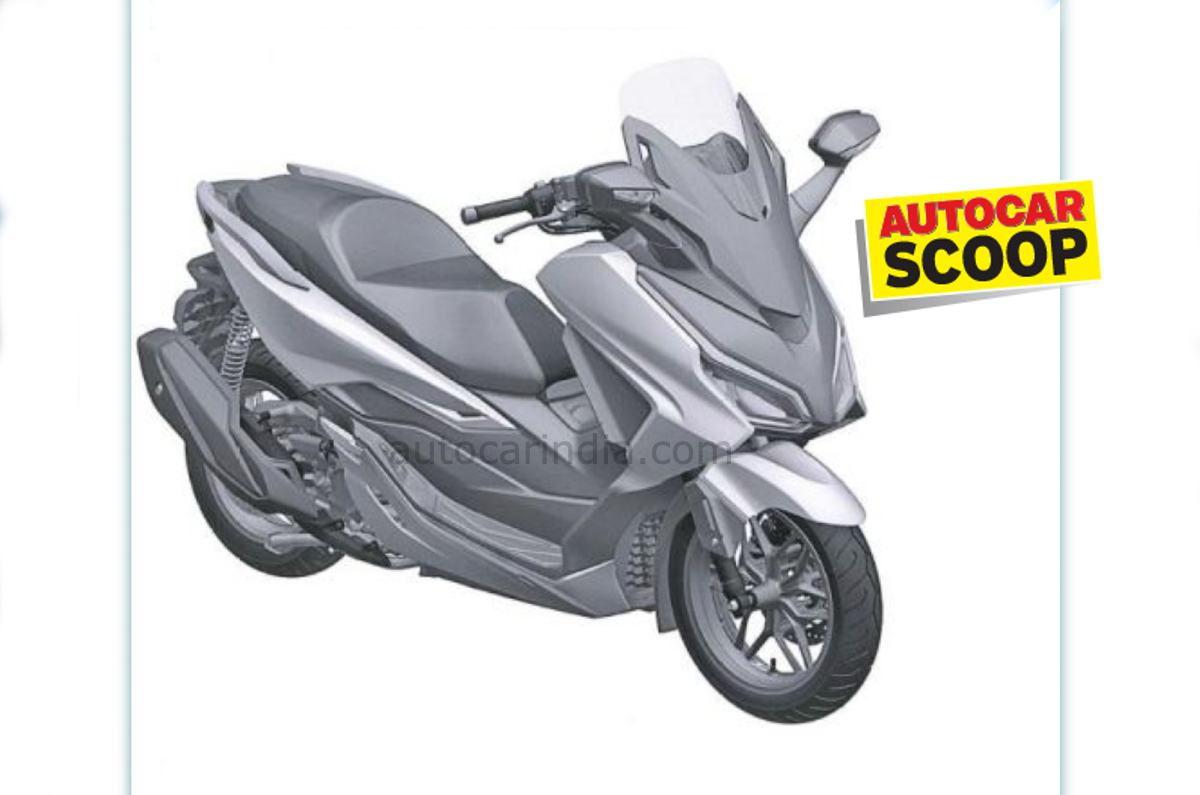 Despite never having been officially sold in India, the Honda Forza 350 maxi-scooter has been a popular topic here in recent years. And Honda has now patented the design of the latest version of the Forza 350 here in India.
Honda has a history of patenting designs for international models and never launching them in our market, so it's quite likely that this Forza design patent could just be another case of the Japanese giant protecting its intellectual property. But there is also a slim chance that we might actually see something come of this.
Honda Forza 350: India launch possibility
As mentioned earlier, there has been a lot of buzz around the Forza 350 in India. And it's been substantiated, too. A few years ago, Honda brought in a very limited number of these scooters as part of a dealer showcase, and at the end of it, every one of them managed to find a buyer. So, limited as its market may be, there is a niche demand for such a maxi-scooter in India.
Honda Forza 350: India price expectation
We're also seeing the Indian scooter market maturing, which is encouraging manufacturers to bring in bigger, more premium products. Last year saw the introduction of a pair of Keeway 300cc scooters as well as the extremely impressive BMW C 400 GT. Perhaps Honda feels like testing the waters, too. Time will tell. If the Forza 350 does end up in Indian showrooms, don't be surprised to see a price tag north of the Rs 5 lakh mark.
from Autocar Indiahttps://cdni.autocarindia.com/ExtraImages/20230302115308_Forza.jpg