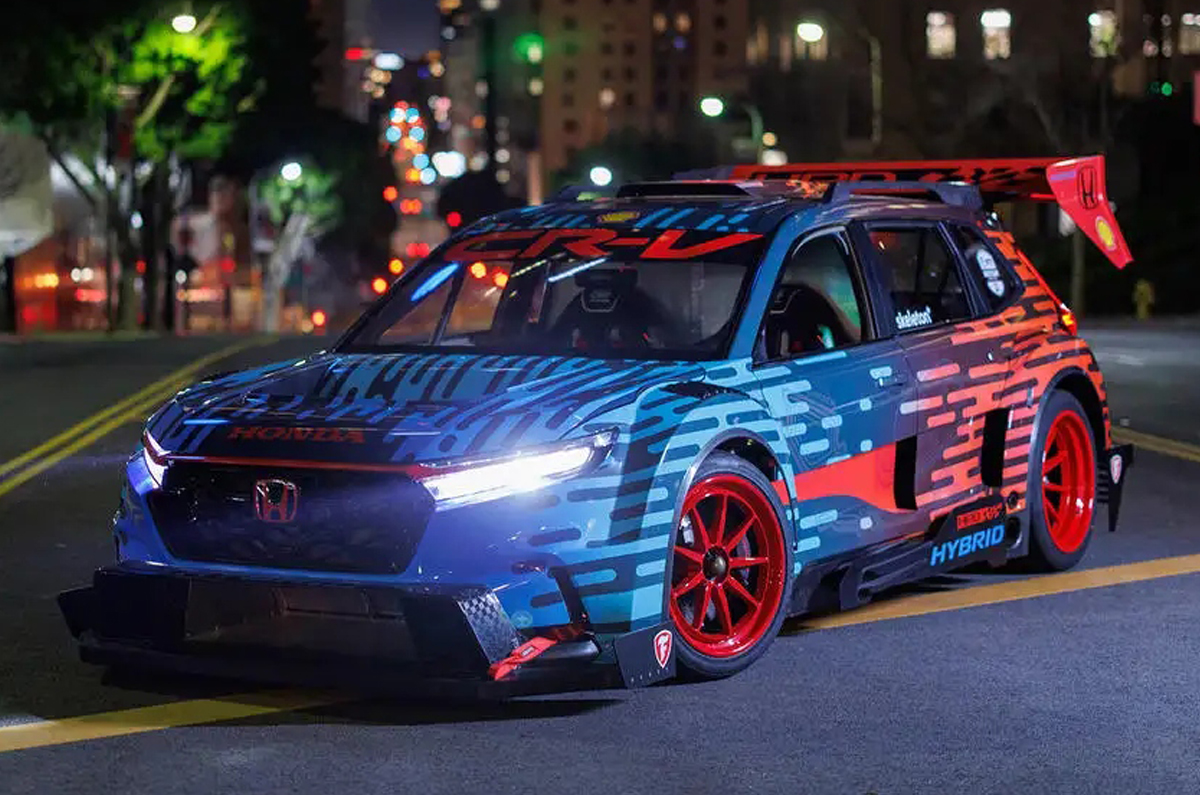 The popular Honda CR-V SUV has been given a major power upgrade in the form of an 811hp hybrid V6 engine borrowed from Indycar Series race cars. This one-off CR-V is nicknamed the CR-V HPD Beast (HPD stands for Honda Performance Development), and is a "rolling laboratory" that has an SUV body on a tubular chassis.
Honda CR-V racer develops 811hp currently
​Power output could go up to 912hp
Gets suspension from NSX GT3 race car
Honda CR-V racer: what's different?
The most notable change over the standard CR-V is the powertrain: an electrified version of Indycar's 2.2-litre twin-turbocharged petrol V6 that utilises supercapacitors to store electricity.
The CR-V Hybrid Racer runs on renewable fuels and generates roughly 811hp, according to an earlier Honda teaser video. By the time its development is completed and uprated to the full 2.4 litre afforded by the new Indycar rules, the power is likely to rise to the series maximum of 912hp.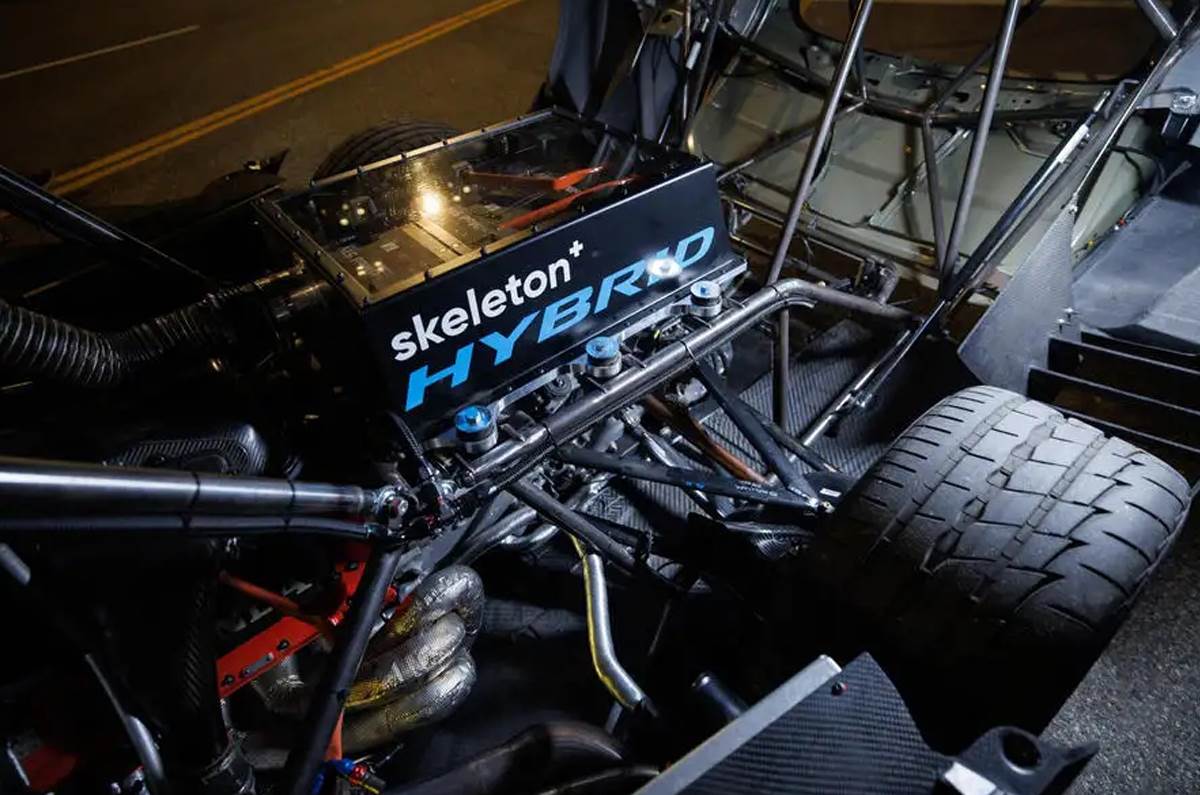 The CR-V Hybrid Racer's motorsport genealogy doesn't end there: it borrows its front suspension from the latest Honda NSX GT3 racer, while its rear suspension is taken from the current Dallara-built Indycar single-seater.
From the belt line and up, the bodywork is all original CR-V, but it has been cut halfway to allow access under the rear-hinged engine clamshell. The doors have been cut in half and given Lamborghini-style butterfly hinges. A Pikes Peak-style rear spoiler and shouty red-and-blue livery featuring Honda's Indycar sponsors complete the aggressive look.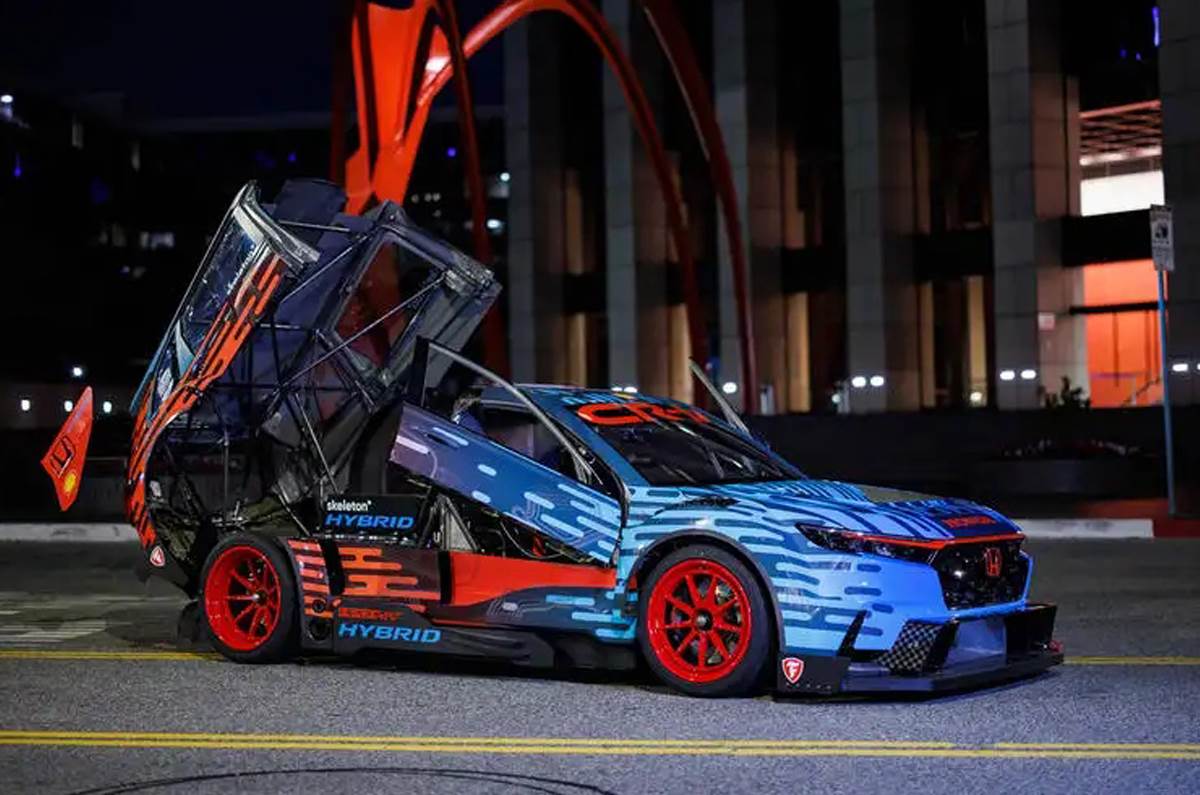 The CR-V Hybrid Racer made its public debut on March 3 at the Indycar season opener at St Petersburg, Florida, and will appear at several rounds thereafter.
Honda's SUV plans for India
While the CR-V is not on sale in India anymore, Honda is finally readying an all-new Creta-rival for India that will go on sale in the coming months. Read more on that here.
Also See:
New Honda SUV for India spied for the first time
Honda City facelift: price, variants, features explained
from Autocar Indiahttps://cdni.autocarindia.com/ExtraImages/20230303034738_Honda%20SUV%202.jpg