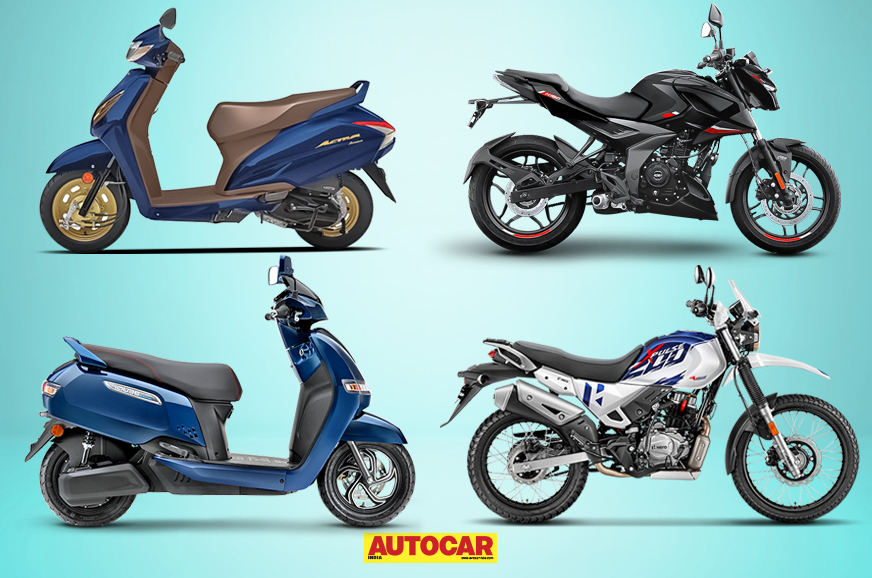 Bajaj Auto and Hero MotoCorp posted strong, double digit growth in sales in the month of February 2023 as against the same period last year. On the other hand, sales of Japanese manufacturer, Honda, have dipped.
Bajaj Auto
Domestic two-wheeler sales grew by 25 percent to 1,20,335 units from 96,523 units the previous year due to an uptick in urban markets and the ongoing marriage season.
However, in the export market, two-wheeler sales slipped 37 percent to 1,15,021 units last month compared to 1,82,814 units in February 2022. Overall exports also dipped sharply by 38 percent to 1,26,935 units last month, which resulted in a 11 percent decline in total sales of Bajaj Auto. his was due to the difficult macro economic environment in most emerging markets in South Asia, Africa and Latin America.
Hero MotoCorp
Hero MotoCorp is the second manufacturer to post double digit growth in February 2023. The company sold 3,94,460 two-wheelers last month, a 10 percent increase from the 3,58,254 units sold in February 2022. Out of the these, 3,82,317 units were sold in the domestic market while 12,143 units were exported. Interestingly, the number of units exported is almost half of what was exported in the same period last year.
TVS Motor Company
Total two-wheeler sales of TVS were marginally down at 2,67,026 units last month, as against sales of 2,67,625 units in February 2022. That said, the company performed well in the domestic two-wheeler market where sales stood at 1,73,198 units last month as compared to 2,21,402 units in the same period last year, which is a 28 percent increase.
Out of the total two-wheeler sales, motorcycle sales also dropped from 1,26,243 units in February 2022 to 1,43,523 units last month. However, scooter sales offsetted the impact and contributed to the overall sales by growing 21 percent. In unit terms, scooter sales rose from 86,616 units in February 2022 to 1,04,825 units in February 2023.
TVS' iQube electric scooter continued its strong growth in the segment with more people lapping up the easy-to-ride EV. TVS reported that the iQube recorded its highest-ever sales of 15,522 units in February 2023, as against sales of 2,238 units in February 2022.
Honda Motorcycle and Scooter India
Honda India posted sales of 2,47,175 units for February 2023, of which 2,27,064 units were sold in the domestic market and 20,111 units were exported. In comparison, the company sold 3,58,254 units in the same period last year.
While these are the sales figures we've received so far, we shall update this story with the figures of other manufacturers, as and when we get them. Stay tuned.
February 2023 two-wheeler sales
Manufacturer
Total sales
Hero
3,94,460 units
TVS
2,67,026 units
Honda
2,47,175 units
Bajaj
1,20,335 uints
What different strategy, according to you, did Bajaj and Hero incorporate to improve sales? Let us know in the comments.
from Autocar Indiahttps://cdni.autocarindia.com/ExtraImages/20230302101053_Collage_02_03_23.jpg