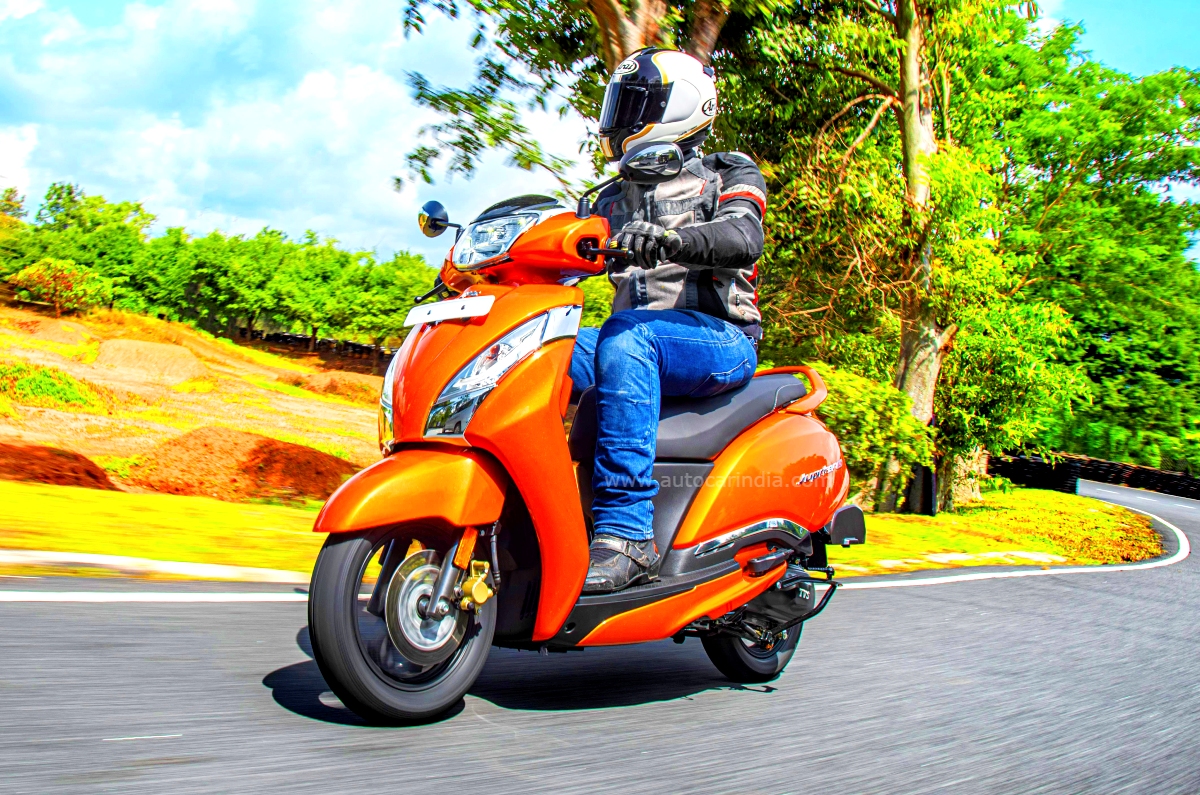 After seeing a sustained slowdown for over two years, India's scooter market is finally recovering. As per the wholesale numbers, released by Society of Indian Automobile Manufacturers (SIAM), a total of 43,61,347 units were dispatched in the April 2022 to January 2023 period. This is an increase of 9,79,594 units or a 29 percent year-on-year increase - April 2021-January 2022 was 33,81,753 units.
Petrol scooter OEMs market share: details
The top five OEMs account for 41,35,615 units or 95 percent of the total but dissect this further and the top three players – Honda Motorcycle & Scooter India (HMSI), TVS Motor Company and Suzuki – cumulatively have 36,69,244 units or 84 percent of the industry numbers.
While these three have each recorded over 20 percent growth, the fastest growth (at 50 percent) comes from TVS, which is reflected in its 24 percent market share, up from 20.42 percent a year ago.
Scooter market leader HMSI with 20,43,993 units has recorded 24 percent growth in the 10-month period. This gives Honda a 46.86 percent market share, down from the 48.66 percent it had a year ago.
In comparison, TVS, with 10,36,288 units in the April 2022 to January 2023 period, has registered 50 percent growth YoY. What this means is that TVS' scooter sales are now 50 percent of Honda's total.
Suzuki Motorcycles India, with 5,88,963 units, sold 1,08,327 units more in the first 10 months of FY2023 but despite that its market share reduced to 13.50 percent from 14.21 percent a year ago.
Also See:
Honda Activa H-Smart launched at Rs 80,537
iQube now makes up 10 percent of TVS scooter sales
Electric scooter OEMs market share: details
SIAM's EV members – Okinawa Autotech, Ather Energy and Bajaj Auto – have all performed well due to the rising demand for electric two-wheelers. Okinawa, with 88,860 units sees 52 percent YoY growth and increases its market share to 2.03 percent, while Ather Energy with 68,511 units has a 1.57 percent share of the overall scooter market. Bajaj Auto's sole EV, the Chetak e-scooter, with 27,977 units has a 0.64 percent share at present.
Ola Electric is not a member of SIAM and does not officially share its sales numbers, but the government Vahan database shows that 1,13,498 Ola scooters have been registered in the first 10 months of FY2023 which makes it the market leader in the EV segment.
Also See:
Honda Activa electric India launch by 2024
Bajaj Chetak e-scooter range to increase to 108 km
Scooter sales still below pre-Covid FY2020 levels
Given the current pace of growth in the scooter industry, total numbers for FY2023, with February and March sales still to be added, can be expected to be in the region of 5 million units. However, this will be below the pre-Covid FY2020 total of 5.5 million units and way below the record 6.71 million units of FY2018 and 6.70 million units of FY2019.
While the domestic market scenario is much improved since a year ago, the scooter market along with motorcycles is yet to see pre-covid levels of demand. The cost of two-wheeler ownership has increased over the past few years and the demand in the critical entry-level segment has been impacted. Furthermore, sales from rural India are yet to deliver sustained growth.
Nonetheless, there appears to be a promise of continued growth.
Also See:
Ola sells over 18,000 S1, S1 Pro e-scooters in January 2023
Ather 450X e-scooter catches fire due to wiring harness issue
Series of new electric bikes, scooters from TVS in the next 18 months
from Autocar Indiahttps://cdni.autocarindia.com/ExtraImages/20230216125732_AP%20scooter.jpg