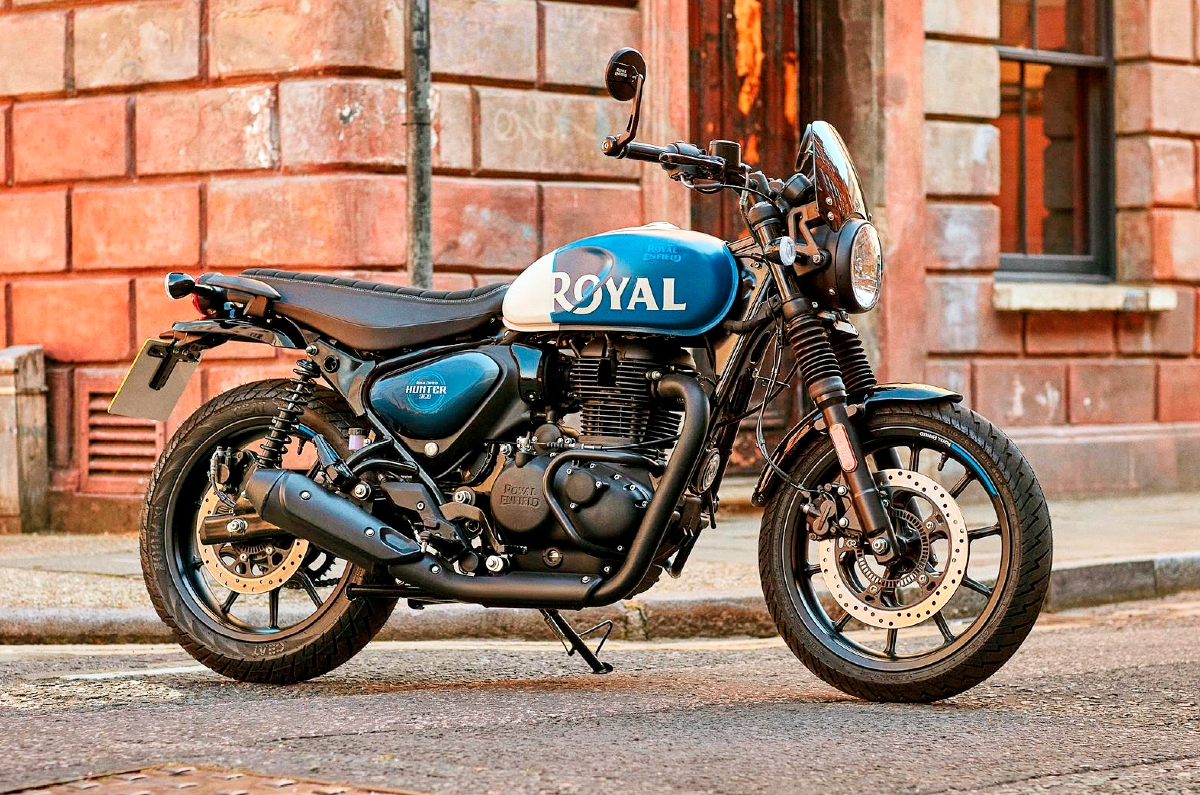 Since its launch just six months ago, more than 1 lakh units of the Royal Enfield Hunter 350 have been sold worldwide. This includes the sales figures for the south-east Asian and European markets where it is sold as well.
Hunter 350 available in two variants – Retro, Metro

Same engine as Classic 350, Meteor 350
Royal Enfield Hunter 350 crosses 1 lakh

sales milestone: details
With more than 1 lakh Hunters on the road in just 6 short months, it equates to roughly 17,000 bikes being sold per month. The Hunter 350 shares its engine with its 350cc siblings – the Classic and the Meteor – but its chassis and geometry is quite different to those two bikes. It has a much sharper rake and features smaller 17-inch cast alloy rims at both ends which contributes to it feeling much sprightlier on its feet. Tipping the scales at 181 kg (in Metro trim, Retro variant weighs 178 kg), it isn't a light bike but to its credit once you get moving, the bike feels compact and easy to manage. Between the two, the higher end Metro is proving to be the considerably more popular model.
With the Hunter 350, Royal Enfield is targeting people who would have been intimidated by the heft of something like a Classic 350, Bullet 350 or a Meteor 350. It also features much more modern styling and has brighter and more youthful paint options to choose from. As with all Royal Enfield bikes, the Hunter 350 has a vast accessory catalogue to choose from, so that the end user can tailor the bike to their exact specification.
Also See:
Royal Enfield Hunter 350 road test, India review: Breaking new ground
Royal Enfield Hunter 350 video review
from Autocar Indiahttps://cdni.autocarindia.com/ExtraImages/20230227010335_Hunter.jpg