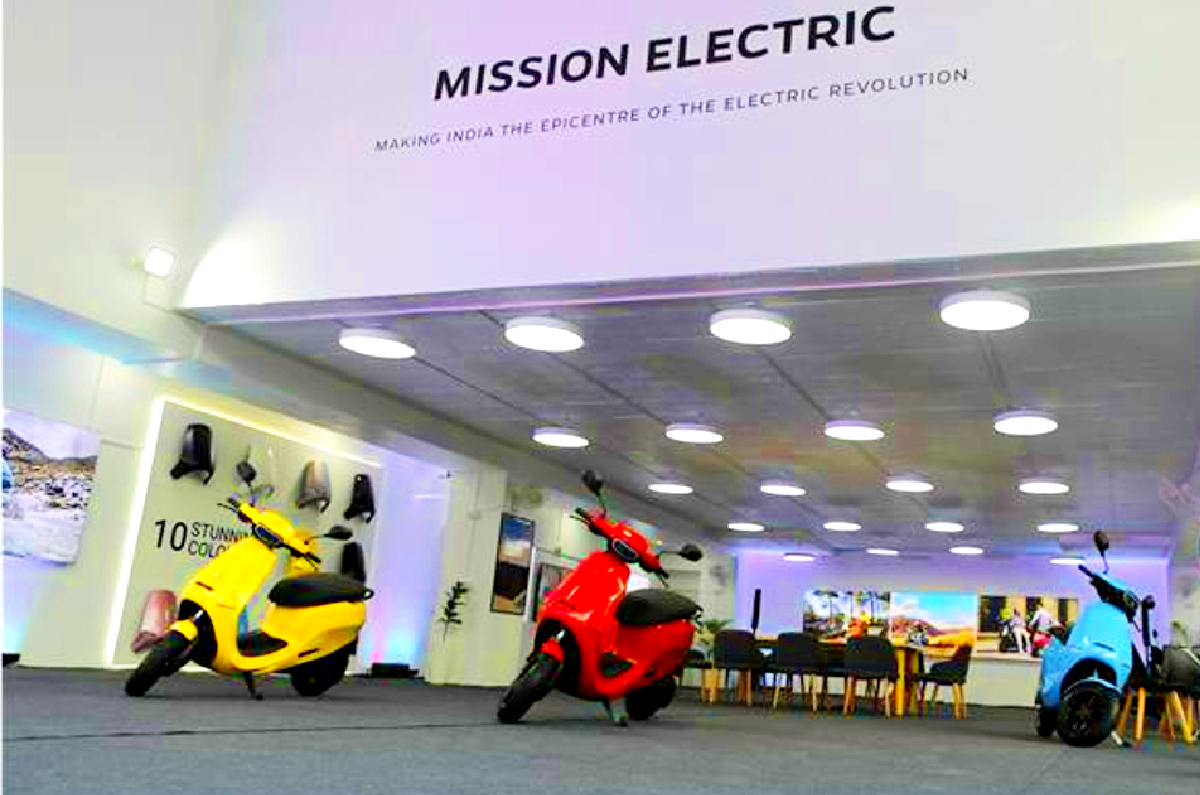 Bengaluru-based start-up Ola Electric has announced its plans to open 500 showrooms by March 2023. Currently, the company has 200 showrooms operational across India and this goal effectively means an increase of around 150 percent in the number of Ola showrooms.
Ola to open showrooms in Tier III & IV cities, towns

Current line-up includes 6 e-scooters

E-bikes, electric car teased, launch soon
Ola Electric to expand to 500 showrooms by March 2023: details
Ola Electric, once a strong proponent of a digital-only sales model, now has plans to open nearly 300 more showrooms in India within less than two months. This expansion is not just targeted at metro cities but also at Tier III and IV cities, as well as towns and rural areas. Ola says it currently has '200+' outlets already functioning, but with just 45 days to go before Ola's self-imposed deadline expires, it effectively means that the brand has to open roughly 6-7 showrooms every day.
Back in August 2022, Ola sold less than 5,000 units, which is when CEO Bhavish Aggarwal tweeted about the opening of new physical touch points for prospective buyers to experience the product before making the purchase. Fast forward to January 2023 and Ola is the e-scooter market leader, with over 18,000 S1 electric scooters sold. This trend clearly indicates that customers still prefer physical showrooms over an online approach when it comes to purchasing a vehicle.
While customers can experience the scooter at these showrooms, they will still have to buy them via the Ola App. However, the showrooms will also provide maintenance and service facilities.
Ola recently overhauled its entire e-scooter line-up and now has six e-scooters on sale. At a recent event, Ola teased a slew of new bikes and an electric car that it is working on.
Also See:
Ola cites high impact accidents over increasing cases of suspension failure
Ola S1 Pro vs Ather 450X vs TVS iQube S vs Bajaj Chetak EV scooter comparison
from Autocar Indiahttps://cdni.autocarindia.com/ExtraImages/20230216112319_Ola%20showrooms.jpg