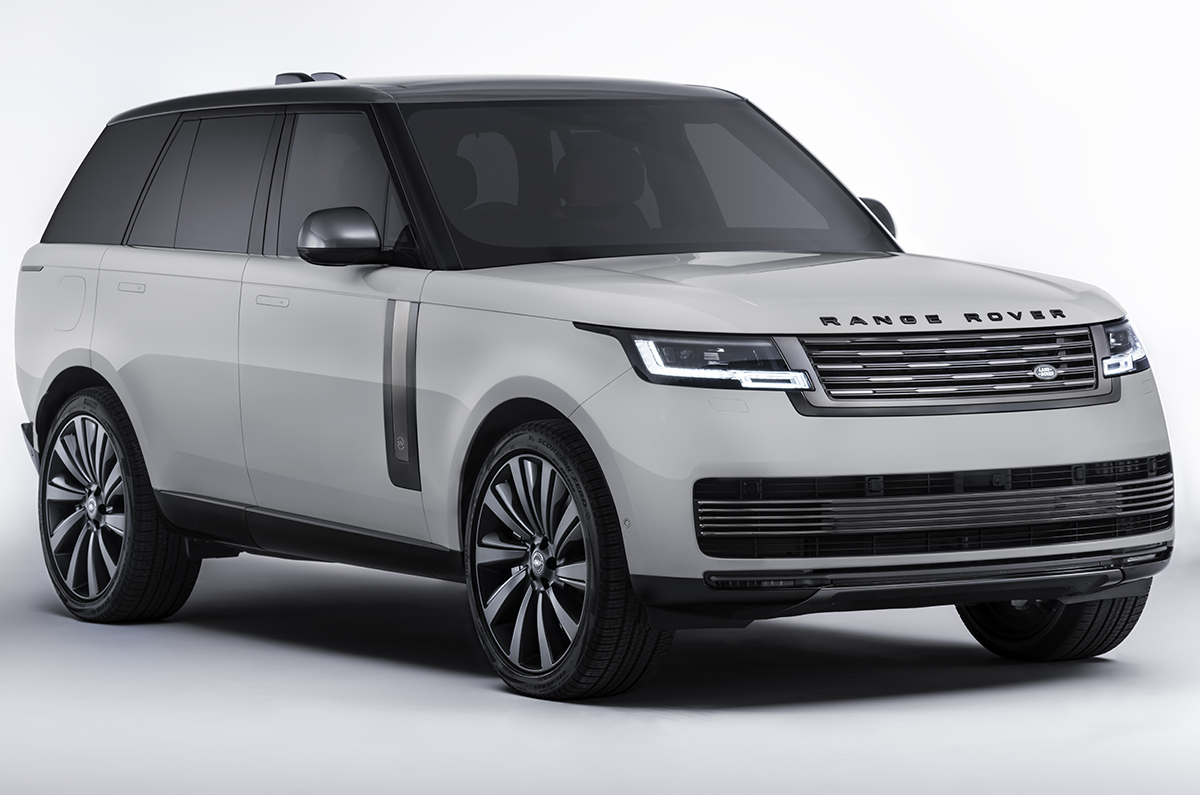 The Range Rover Lansdowne Edition signals Jaguar Land Rover's (JLR) intent to shake up the bespoke market, with a new-look Special Vehicle Operations (SVO) division gunning for Bentley Mulliner and Rolls-Royce Bespoke.
Range Rover Lansdowne edition gets new paint scheme
JLR hopes new SVO division will help boost profit
It has become the latest company to offer custom-made vehicles, following record income from rivals using a similar model. Bentley broke its 2021 profit record by July 2022, which it put down to a rise in personalisation requests.
JLR hopes this will boost overall profits for the development of future models following a torrid time, having at the end of 2022 posted its first profitable quarter since 2020 on the back of rising sales of its Range Rover line-up, especially in the US.
Aiming to transition to an agency model by late 2024, JLR will eventually deal with customers directly rather than through dealerships.
16 examples of the Range Rover SV Lansdowne Edition, launched today, will be produced. All of the cars, which each carry a number stamp, have already been sold.
Range Rover Landsdowne Edition: what does it get?
The SV Lansdowne Edition gets a number of bespoke options, including exclusively commissioned Lansdowne Grey Gloss paint, accented with what Land Rover calls "unique design details"; 23-inch alloy wheels finished in satin black with grey inserts; and chrome detailing on the front and rear bumpers.
Inside, it has a unique rosewood interior, a ceramic finish to the controls, leather-bound carpeting and the usually optional Tailgate Event Suite as standard, enabling owners to sit on foldable chairs on the split-folding tailgate.
"Alongside exceptional vehicles like the Lansdowne Edition, we're developing locations, services and events that provide unique and exclusive touchpoints for our clients," said Patrick McGillycuddy, JLR UK sales director.
He was speaking at the opening of a century-old refurbished boutique in Mayfair.
Range Rover Landsdowne Edition: expected price and rivals
The Lansdowne Edition, priced at GBP 250,000 (roughly Rs 2.5 crore), will enter the market alongside custom luxury SUVs such as the Bentley Bentayga Mulliner and Rolls-Royce Cullinan Bespoke, the latter of which has a starting price of £264,000 (roughly Rs 2.62 crore).
Range Rover's popularity in India
Range Rovers have become an increasingly popular choice in India among luxury car buyers. Indian customers are purchasing the base variant and optioning only the options they want as they feel it gives them better value. The popularity of the big British luxury SUV has been increasing off late and has been giving intense competition to the Mercedes-Maybach GLS.
Land Rover's India portfolio
Land Rover sells its enitre line-up of Range Rover models in India including the Range Rover (priced between Rs 2.39 crore-Rs 4.17 crore), Range Rover Sport (priced between Rs 1.64 crore-Rs 1.84 crore), Range Rover Velar (priced at Rs 89.41 lakh) and Range Rover Evoque (priced at Rs 72.09 lakh). Furthermore, Land Rover also sells the Discovery (priced between Rs 93.90 lakh-Rs 1.32 crore), Discovery Sport (priced at Rs 71.39 lakh) and Defender (priced between Rs 91.80 lakh-Rs 2.30 crore).
*all prices ex-showroom, India.
Also see:
2022 Land Rover Range Rover review: Super sized luxury
2022 Range Rover India video review
from Autocar Indiahttps://cdni.autocarindia.com/ExtraImages/20230208125238_range%20rover.jpg