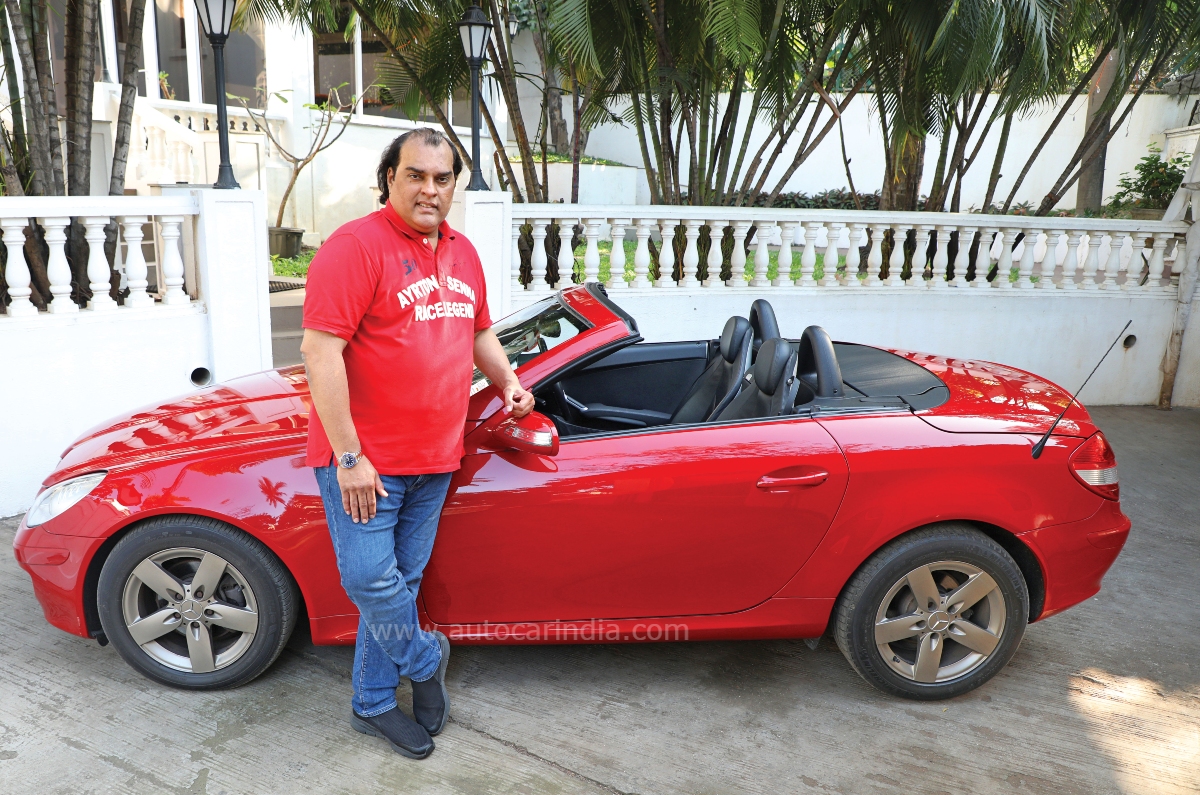 What are you driving and why?
I enjoy daily driving my Mercedes-Benz SLK 200 and Toyota Land Cruiser LC 100 but I also get chauffeured around in my Mercedes-Benz S-Class. On the weekends, I like to take my Mercedes-Benz 300 SEL (W126) out for a drive.
What's next on your wish list?
The Mercedes-AMG G 63.
The most fun you've had in a car?
The time I drove in the Indian National Rally Championship in my Maruti Gypsy, when I was just 18.
Favourite/dream money-no-object car?
The Bugatti Veyron FBG par Hermès.
Who is your all time greatest motorsport hero?
Ayrton Senna.
Favourite road?
The drive from Milan in Italy to Innsbruck in Austria. I've done it a couple of times and it's very enjoyable.
What's on your automotive bucket list?
To participate in the historic Mille Miglia race in Italy.
What would you do with your last litre of fuel?
I would preserve it.
Your ideal 5-car/bike garage would be?
My 1968 Mercedes-Benz W114 250/8
Toyota Land Cruiser LC 300
Mercedes-AMG G 63
Mercedes-Benz W110
Mercedes-Benz SLS AMG
What was your first car?
It was a manual Mercedes-Benz 230E (W123).
from Autocar Indiahttps://cdni.autocarindia.com/ExtraImages/20230117050825_Aakif_Habib_petrosexual.jpg