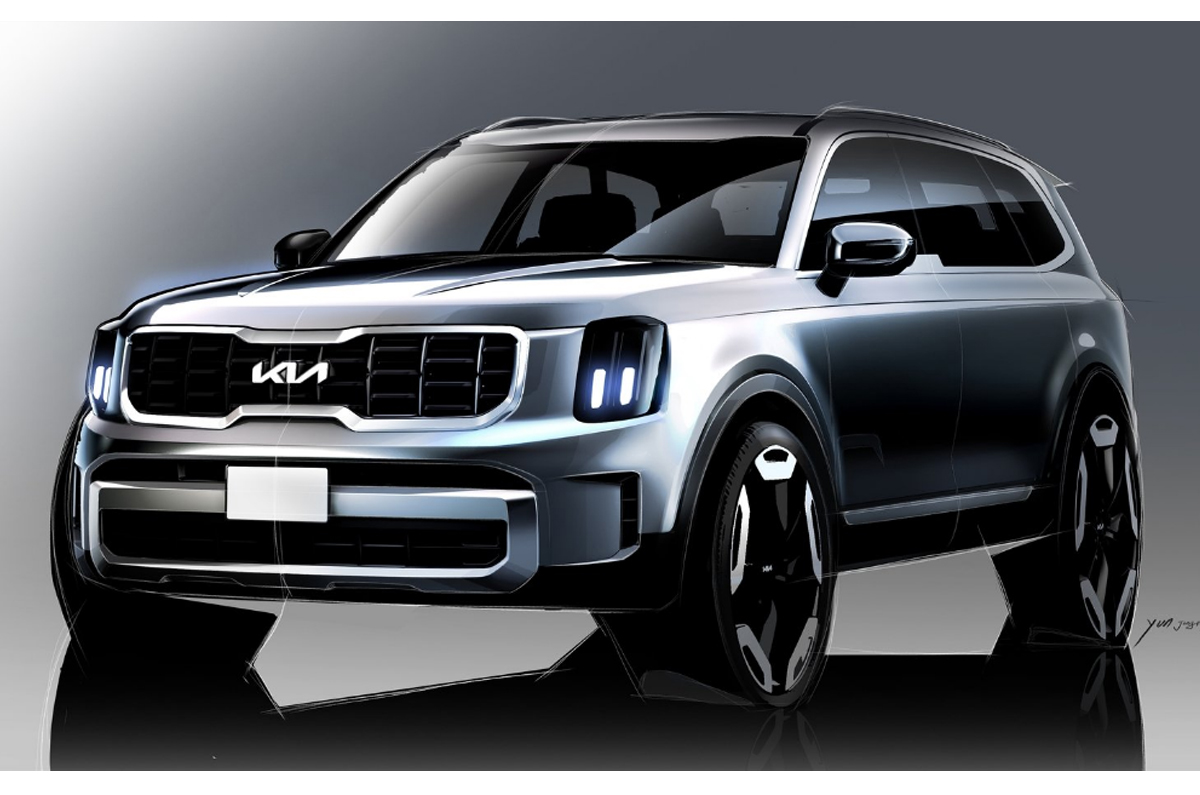 Kia has already committed an investment of Rs 2,000 crore towards R&D, infrastructure development and manufacturing of EVs in India. This investment will see Kia bring two new EVs to India by 2025, both of which will be locally manufactured here. There are, however, no plans to localise the all-electric EV6 – it will continue to be brought in as a full import for the foreseeable future.
Kia expected to have one electric SUV and MPV in India by 2025
All-electric EV6 crossover will continue to be fully imported
Kia's Anantapur plant is already capable of manufacturing EVs
Kia all electric compact SUV, MPV here by 2025
In conversation with Autocar India, Tae Jin Park, managing director of Kia India said, "In the year 2025, two electric models will be locally manufactured." While there aren't specific details on the two upcoming EVs, Kia will likely have one SUV and one MPV in India by 2025.
The first, as we have previously reported, will be an all-new, mass-market MPV that will be specifically developed for India, and is slated to hit the market in 2025. Kia is, in fact, particularly focused on the MPV segment as Park says, "In India, RV [MPV in Kia's speak] customers have no choice, and that's why we have models like the Carens or Carnival." He is also cognizant of the growth potential, elaborating, "It will grow together with SUVs, maybe not as fast, but it will still be a very big market. We want to be the leading RV company in India."
The second will likely be an electric version of Kia's new compact SUV (internally known as the Kia AY), which too, is set to hit the market in 2025. This as yet unnamed SUV will be a sub-4m vehicle that will slot between the Seltos and the Sonet in Kia's India line-up. To distinguish it from the Sonet, Kia will position the AY as a lifestyle vehicle with a tougher SUV-like presence, and a taller and boxier design.
Notably, the Kia AY will not be a dedicated EV, but will come with both ICE and electric powertrains. Sources tell us that Kia India plans to produce close to one lakh units of the AY SUV annually with 80 percent volumes coming from the petrol version, while the balance 20 percent will come from the EV derivative. Some of this will also be earmarked for exports.
Kia EV production plans for India
When asked about where the company plans to produce this new range of EVs, Park said the existing plant in Anantapur is already future proof to produce both EVs and IC engine models together. In fact, a part of the Rs 2,000 crore investment will be allotted to adapting the current production line to produce ICE models and EVs at the same time.
Park says, "Our plant in Anantapur is very flexible; from day one we could produce electric vehicles there, so we will continue to rely on production optimisation to get more capacity out of the existing factory. If we need more capacity, we have some extra land at Anantapur, so that's no problem to secure additional capacity from the existing set-up."
Kia EV6 to continue to be a full import
Introduced in mid-2022, the EV6 was Kia's first foray into the EV space in India. Unlike the above two mentioned models which will be concentrated on the mass-market, the EV6 is certainly a premium offering, and the company will continue to offer it only as a full import for the foreseeable future.
Given that Hyundai locally assembles the Ioniq 5 in India, which is essentially the EV6's sister model, one would assume that the latter will also be produced here. However, both companies have different supplier bases and different strategies, which is evident in the subtle differences in the products. The Ioniq 5 has a slightly smaller 72.6kWh battery and is only offered in single-motor, RWD guise while the EV6 gets a larger 77.4kWh battery and is offered in both single-motor RWD and dual-motor AWD guises.
Park says, "We have very seriously analysed CKD and CBU (for EV6), and from a cost point of view, there is not a big difference. But when considering some suppliers' issues regarding quality, we decided that CBU was the best for product quality. That is how we can provide the best quality of the vehicle, and to have a good image as an EV brand to our customers. That is why we decided to bring the EV6 as CBU and not CKD, and for now, we are not considering CKD in the near future."
Also See:
New Renault-Nissan India-specific SUVs confirmed
Citroen's upcoming Creta rival to have two seating layouts
Next-gen Hyundai Verna India production to start in March 2023
from Autocar Indiahttps://cdni.autocarindia.com/ExtraImages/20230208055052_Kia%202.jpg