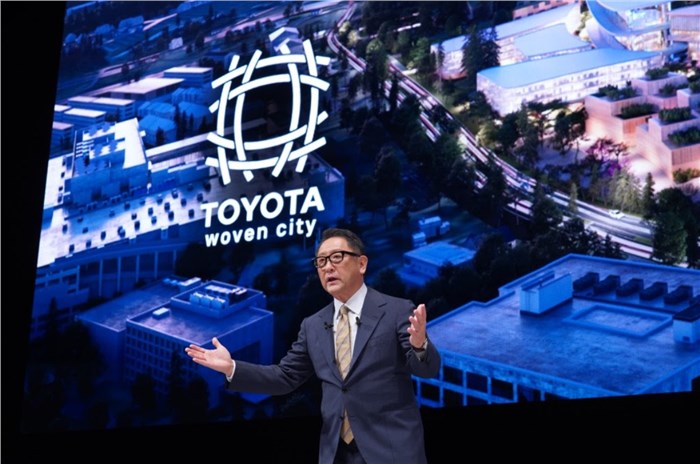 Lexus and Gazoo Racing boss Koji Sato will take over as Toyota CEO from April, when Akio Toyoda becomes the company's new chairman. Current chairman Takeshi Uchiyamada – chief engineer of the original Toyota Prius – will retain a seat on the board. Sato became president of Lexus in January 2020 and then Gazoo Racing that September.
In a broadcast on Toyota Times, Toyoda said Sato will be charged with transforming Toyota into a "mobility company". Toyoda, who won our sister publication Autocar UK's prestigious Issigonis Trophy in 2018, took charge of Toyota in June 2009.
Toyoda's love of cars has been key to Toyota's identity over the past decade, as the company returned to producing desirable sporting models, including the GT86 and Supra. He is also known for racing under the pseudonym 'Driver Morizo' in several events, including the 24 Hours of Nürburgring in 2019.
Toyoda said on the broadcast that Sato was chosen as the next CEO partly because of his love of cars. The duo more recently presented a pair of zero-emission-converted AE86-generation Toyota Corollas (one battery-electric, one hydrogen-combustion) at Tokyo Auto Salon, a motor show largely reserved for aftermarket manufacturers.
However, explaining his move, Toyoda told reporters: "Because of my strong passion for cars, I am an old-fashioned person in regards to digitalisation, electric vehicles, and connected cars. I cannot go beyond being a car guy, and that is my limitation."
Finding a successor for Toyoda, 66, became an increasingly important issue for shareholders in recent years. He confirmed he was considering the issue at a shareholder meeting in June 2022.
One of the key challenges facing Sato will be accelerating the company's electrification efforts. In October, it was reported that Toyota was rebooting its plans to launch 30 EVs by 2030, in response to the unexpectedly rapid uptake of EVs.
The Toyota brand launched its first mass-market electric car – the bZ4X SUV – last year and has since followed it with the China-only bZ3 sedan. Its next EV, previewed by the bZ Compact Crossover concept, is expected to be on sale by the end of this year.
Lexus, meanwhile, has sold the battery-electric UX 300e since 2019 and will begin selling the RZ SUV – its first EV on the e-TNGA platform used by the bZ3 and bZ4X – internationally, later this year. The brand's lack of competitive electric models compared with rival brands has thus far affected its efforts to break into the European mainstream. As far as India goes, the brand does not have any full-EV model on sale. Maintaining the company's sporting ambition through electrification – its future having been hinted at by the Lexus Electrified Sport concept – is also expected to be high on Sato's agenda.
from Autocar Indiahttps://cdni.autocarindia.com/ExtraImages/20230127113730_AKIO1.jpg