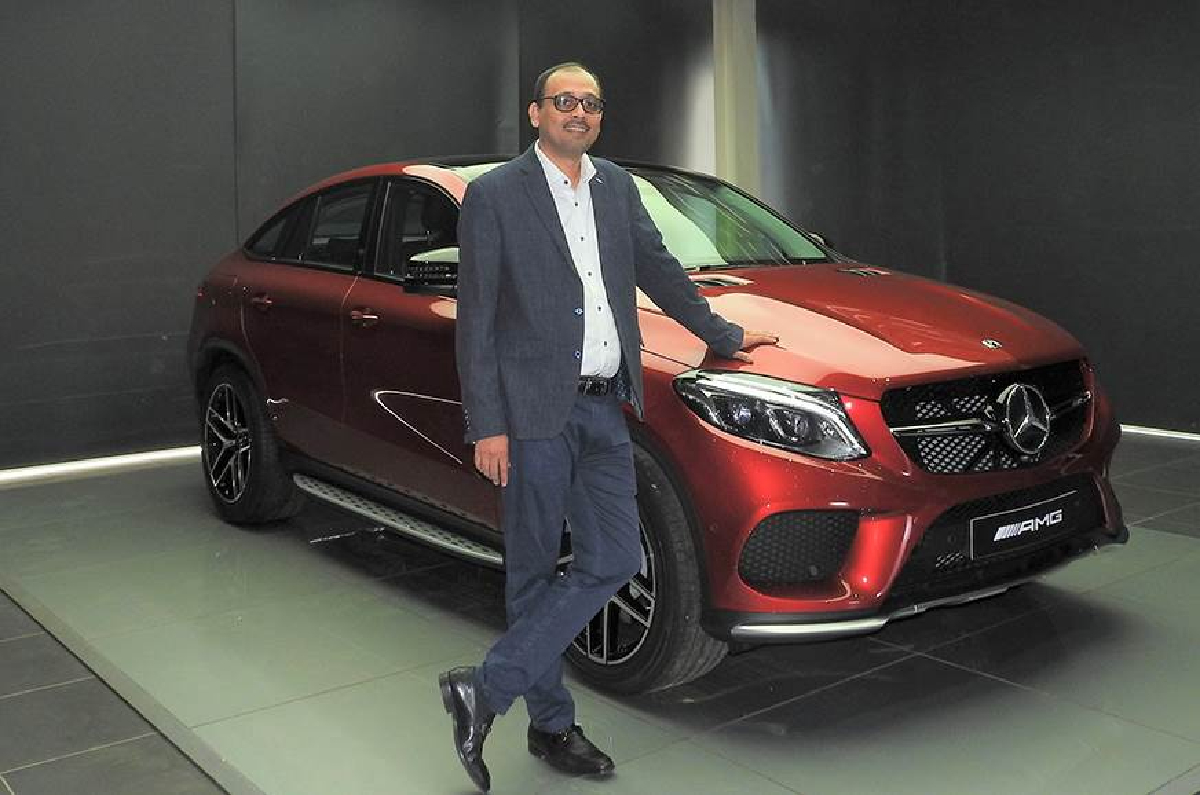 The automotive industry globally is making a shift towards greener mobility solutions in the drive to mitigate climate change. While manufacturers are increasingly adopting hybrid tech as stepping stones to zero-tailpipe-emission products, many are particularly moving away from diesel powertrains. However, Mercedes-Benz says it continues to remain committed to diesel technology in India.
Mercedes sedans see majority sales coming from petrol-powered models
Target to phase out ICE-powered engines by 2030: Santosh Iyer
This clearly puts the company in an advantageous position as its arch-rival from Ingolstadt – Audi – had taken a bold move of exiting the segment completely, with the advent of BS VI emission norms in India back in April 2020.
'We have the tech to meet stringent emission norms'
According to Santosh Iyer, head of marketing and sales at Mercedes-Benz India, "We are fully committed to diesels in our portfolio. We will continue with both powertrains – petrol and diesel – for many years to come."
Iyer, who is all set to take over as the managing director and CEO of Mercedes-Benz India from January 1, spoke with our sister publication Autocar Professional on the sidelines of the new GLB and EQB launch in India on December 2. He said the carmaker is confident of conforming to the upcoming (RDE) regulations, and "a lot of our colleagues in engineering and production are very well managing the complexity of the technology."
He mentioned that clean diesels are not environmentally harmful and that diesel engines being globally offered by Mercedes-Benz meet Euro 6 norms in Europe, and are also ready to conform to Euro 7 regulations. "We have the technology to meet these stringent norms and we are confident of our technology. We were the first ones to bring BS VI diesel powertrain in India with the S-Class," Iyer said.
"Moreover, from an emissions perspective, while diesels are bad in terms of particulate matter, petrol engines emit higher CO2. Therefore, our focus is on overall sustainability for the entire value chain. For instance, our factory in Pune is presently operating on 100 percent renewable energy, and we are deploying sustainable materials like e-steel in our products," he added.
Iyer explained that a country like India has significantly diverse customer requirements and there could be no single technology as the silver bullet. Irrespective of the body type, he says, southern parts of the country see predominantly higher sales of diesel variants, compared to the northern parts where petrol is more prominent.
Moreover, SUVs such as the GLC, GLE and GLS see a major chunk (around 70 percent) of their sales coming from diesel engine options. "On the other hand, sedans including the E-Class and S-Class see around 60-70 percent of their volumes coming from petrol," Iyer pointed out.
However, following the global trend and the German carmaker's ambitious plan of going all-electric by 2030 in regions where market conditions allow, Iyer said, "We will start introducing EVs in every segment and we will also make a gradual transition towards EVs in the coming future. One-fourth of our overall sales in India will come from EVs over the next four years."
"Both petrol and diesel engines will gradually phase out; globally too, we have a target to phase out internal-combustion engines by 2030, and we are as committed for the Indian market," he signed off.
Also see
Mercedes Benz bullish on EQB, GLB despite high price
from Autocar Indiahttps://cdni.autocarindia.com/ExtraImages/20221205063511_Santosh_iyer_vp.jpg