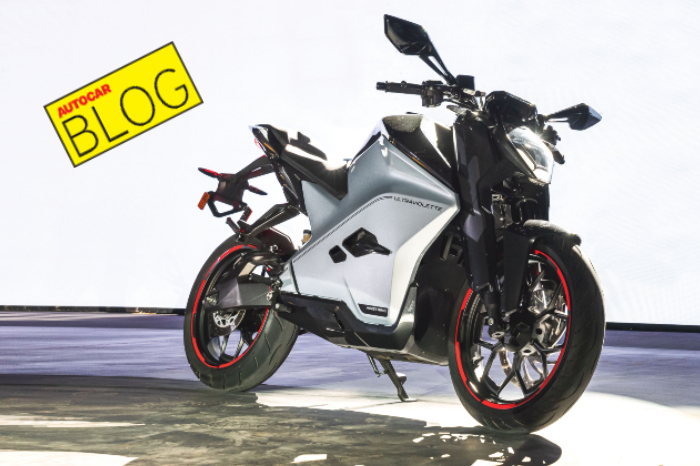 With prices ranging between Rs 3.8 lakh-5.5 lakh (ex-showroom), the new Ultraviolette F77 cannot hope to compete with equivalently priced petrol motorcycles, but I'm not writing this column to write the bike off. That would be a silly thing to do without even having ridden the production-spec bike. Besides which, while it won't be the fastest motorcycle at the price, I'm expecting that it will offer a unique, and perhaps quite likeable riding experience.
What got me really thinking, though, is that Ultraviolette is unwittingly giving us a taste of what's to come for EVs. You see, Ultraviolette doesn't qualify for the FAME 2 subsidy because its price is beyond the limit that the subsidy allows. However, no subsidy will last forever and the current FAME 2 subsidy is scheduled to end in March 2024, with no hints yet at an extension beyond that. It's too early to tell whether the government will gently phase it out or abruptly stop bankrolling the 10,000 crores of rupees needed to keep this scheme running.
But let's consider just how much of a vital boost this subsidy is for the fairy tale growth of the two-wheeler EV industry in India. Take the two most popular EVs on sale today, the Ola S1 Pro and Ather 450X. They cost about Rs 1.4 lakh and Rs 1.5 lakh (ex-showroom), respectively, which is a big sum, but one that people seem willing to stretch to in exchange for the promise of cheaper running costs. However, take away the Fame II subsidy (Rs 15,000 per kWh of battery capacity) and now you're looking at an ex-showroom price of over Rs 2 lakh for both scooters. Ouch.
This is a perfect example of how it makes great sense to have a bigger battery pack in these, the glory days of the subsidy – and how the opposite will hold true in a future without government handholding. The original intention behind the creation of FAME 1 and FAME 2 subsidies was to foster EV growth to the point where manufacturing scale and rapidly declining input costs would prop the industry up on its own merit. That scale is starting to arrive, but costs have not dropped as expected. Instead, the scale has come with unimaginable (at the time) baggage, including the likes of lockdowns, record-breaking supply shortages, war and a looming global recession.
I don't know how the future will pan out and I'm not even remotely suggesting doom and gloom for EVs – they're here to stay. But I do believe that the removal of subsidies will force a perspective change. For example, folks who don't want to pay through their noses will have to learn to live with smaller range numbers (Ola is cleverly starting to build this mindset with the temptingly priced S1 Air). Even 100km of real-world range in a two-wheler EV will come at a price and you can forget about affordable, long-distance capable electric bikes for a while.
Well, at least until we have substantially more advanced/lower cost battery chemistries and a unified, widespread fast-charging/battery-swapping network across the country. Both those things are some years away.
from Autocar Indiahttps://cdni.autocarindia.com/ExtraImages/20221208031809_Rishaad%20Dec%20blog.jpg