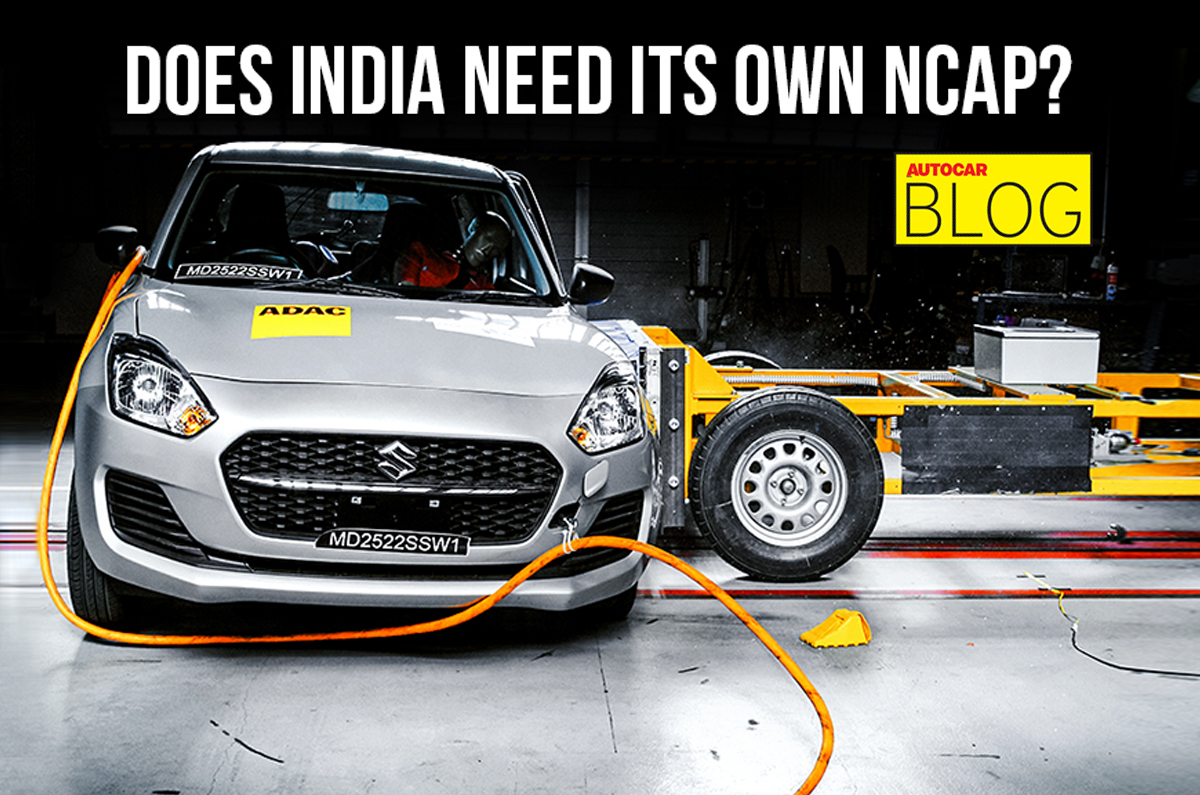 The latest round of GNCAP results is out and everything is as before: the Maruti's didn't fare well; online moral police called for a ban; some said the tests are pointless; while others smelled a scam with GNCAP. I got tagged in numerous posts asking why the Government is not banning all low scoring cars, are the tests legit and so forth. So first up.
Can low starred cars be banned?
No, they can't. Simply because they all meet our safety norms, which were upgraded in 2019. Remember, the country's safety norms are a pass or fail mark, with those failing not being allowed to sell. Case in point, cars like the Omni, Nano and the Sumo were all axed with the introduction of the new safety norms.
NCAP, on the other hand, is a 'rating' over and above the government's safety standard, and not just a pass or fail. Moreover, it is a third-party rating – not a government law – done to help customers make an informed choice since no rating exists beyond the pass or fail mandate.
So, do we need safety ratings?
Yes, cars will crash. As they say, most accidents are caused due to a loose nut, the big nut behind the wheel that is. But take the driver out of the equation, and fully autonomous cars too will encounter dangerous situations, and crash too.
But are the tests legit?
Yes. GNCAP's crash and the newly introduced tests for ESC are accurate, conducted in a structured and highly scientific manner, and not disputed anywhere. They have also recently been updated to include active safety elements like the requirement of ESC, whereas earlier they were only a front crash test. So, they paint a more wholesome picture of a car's safety. However, they do not cover the entire industry and are, thus, not reflective of the market or where each car lies in respect to one another.
So why are only some cars tested?
As the program is not mandatory, only some cars are tested. There are two ways in which cars arrive at the sacrificial altar. They are either volunteered (paid for) by the manufacturer or they are picked by GNCAP. And it's here where there's an issue. Manufacturers only send cars that will fare well and GNCAP only picks those that won't. I'm not blaming them, I would do the same, but for consumers it's not ideal.
For instance, I know an S-Presso isn't stable at higher speeds and from the previous crash test, it isn't safe in an impact either, so why test it again. Nothing has changed with the car. Wouldn't more consumers benefit if the new Brezza or Grand Vitara were tested instead? But GNCAP won't pick it as it's likely to do well. Another example is that Tata won't volunteer the Harrier as, apparently, it won't bag a high score either. Which brings me to an Indian NCAP.
Indian NCAP
Just like we have a mandated star rating for energy efficiency for appliances, an automotive NCAP would also be in order. In this manner, every car is graded. Unlike currently, where we have a rating for only a selective batch of cars, which, as I've illustrated earlier, isn't in every consumer's interest. And it's even something that GNCAP are actively working towards.
So, an Indian specific mandatory rating would be best. GNCAP has done some stellar work so far. Every year I advise or help over 20 people buy a car – beyond those that write in to us at Autocar that is – and I have to say, with these crash tests, customers are more aware about safety and paying attention to it too. Even my parents, who never wore a seat belt earlier, have made it a habit to belt up after seeing those dramatic tests. Kudos to GNAP for that, and cheers to a new BNCAP.
Also see:

from Autocar Indiahttps://cdni.autocarindia.com/ExtraImages/20221214040417_GNCAP%202.jpg