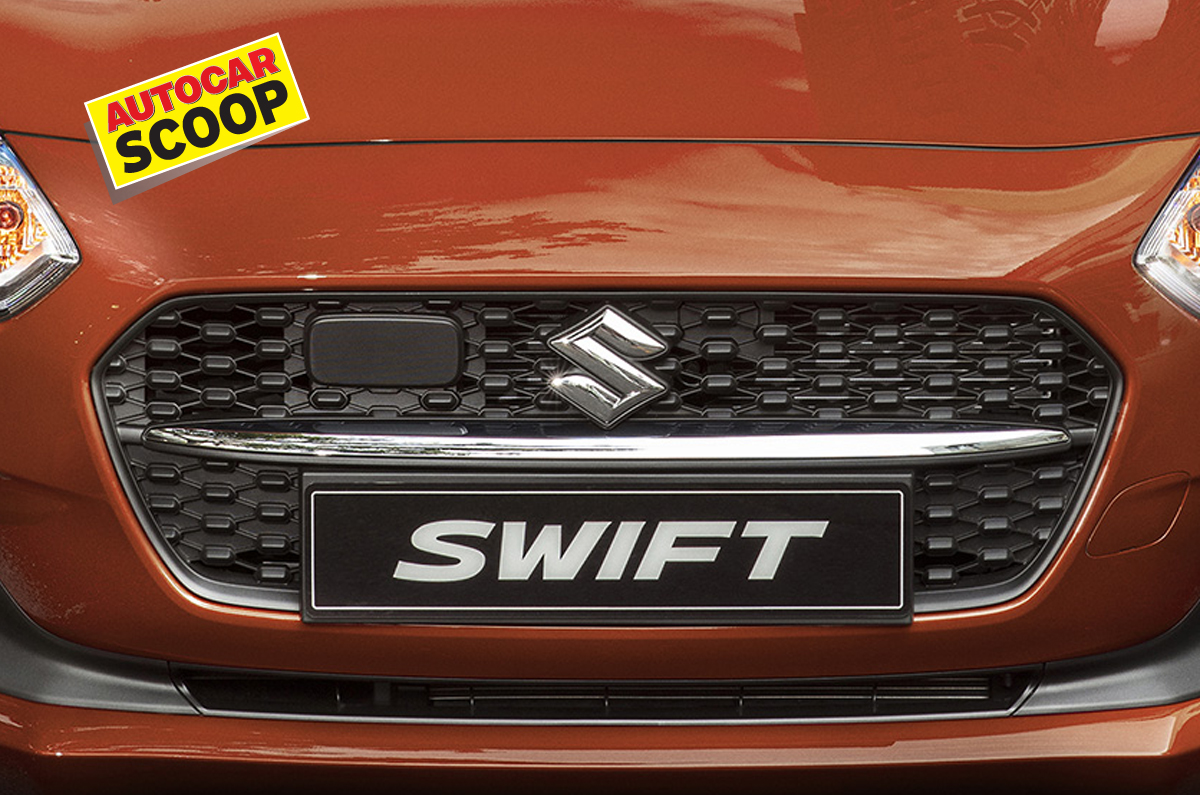 After the success of the new Grand Vitara SUV, Maruti Suzuki's next strong hybrid push in India is going to come from none other than the Swift and Dzire. Scheduled to launch in the first quarter of 2024, the next-gen versions of the hugely popular hatchback and compact sedan will get an all-new strong-hybrid powertrain that could make them the most fuel-efficient cars in India.
Next Swift, Dzire to get 1.2 strong hybrid powertrain
Both models target 35-40kpl fuel efficiency
Standard petrol and CNG versions to continue
Known by the internal codename YED, the new compact cars will get an all-new 1.2-litre petrol engine (codenamed Z12E), which, unlike the current K12C engine, will be a three-cylinder unit and not a four-cylinder powerplant. It will be mated to a version of Toyota's strong hybrid tech that we've already seen in the Grand Vitara and Urban Cruiser Hyryder, both of which are currently being heavily localised in India for an even lower cost price.
New Maruti Swift, Dzire hybrid could be India's most fuel-efficient cars
The news that will be of great interest to Indian customers is that the next-gen Swift and Dzire strong hybrids could become India's most fuel-efficient cars ever, with our sources telling us they could get an ARAI-rated mileage of 35-40kpl! For context, the current Swift and Dzire, with their petrol powertrains, have a maximum fuel-economy rating of 22.56kpl and 24.1kpl, respectively, and the Maruti Grand Vitara strong hybrid is rated at 27.97kpl on the ARAI cycle.
A mileage figure like this is quite significant news for the Swift and Dzire, as fuel economy is still the primary focus in compact car segments. And as these cars are more likely to be used in urban confines than on the highway (like an SUV would), their chances of running on electric power alone are far greater.
Apart from the obvious benefit to a consumer, the high fuel economy and lower CO2 emissions that come from a hybrid powertrain also benefit Maruti's CAFE (Corporate Average Fuel Economy) rating. Not only will more hybrids in the model range improve the brand's overall score, but hybrids are also awarded 'super points' in the CAFE II scoring system.
New Maruti Swift, Dzire hybrid likely to be expensive
The savings customers make on fuel should help to offset the higher cost of buying the strong hybrid variant, which will likely be priced out of the current segment boundaries. The purchase price, after all, is the other big focus in this segment, after fuel economy.
That being said, Maruti Suzuki and Toyota are reportedly trying to narrow the cost gap between petrol and hybrid powertrains as much as possible, with aggressive localisation of the hybrid system. Mass production in the Grand Vitara and Hyryder already provides economies of scale for the technology, and this will only be furthered by the launch of the Toyota Innova Hycross and its Maruti counterpart. At present, the price difference, variant for variant, between mild- and strong-hybrid variants of the Grand Vitara is Rs 2.6 lakh, and we hear Maruti is targeting to drop that gap to around Rs 1 lakh-1.5 lakh by the time the new Swift and Dzire hybrids are launched in 2024.
New Maruti Swift and Dzire petrol, CNG versions to continue
That said, much like the two brands' midsize SUVs, the strong hybrid system will be reserved for the higher-spec models, with the K12C engine (and its respective gearboxes) to continue in lower variants of the new Swift and Dzire in both pure petrol and CNG guises. It's worth remembering that, unlike the Nexa-branded Grand Vitara, the Swift and Dzire are sold from Maruti's lower-tier Arena outlets, and that means an accessible starting price is key, and pure-ICE K12C powertrain will facilitate that.
The Swift, and latterly the Dzire, were instrumental in helping India's biggest carmaker transition out of its erstwhile budget perception and into premium territory, which now includes larger sedans, MPVs, SUVs, and the whole Nexa brand. The hatchback and sedan account for a quarter of the company's sales, with around 4 lakh to 4.5 lakh vehicles sold in a year, and both continue to be leaders in their respective segments, as more and more rivals exit the space.
And yes, though the standard petrol and CNG versions are expected to make up the bulk of sales, Maruti is reportedly betting pretty big on the strong hybrid. A person aware of the development said the production plan for the new Swift and Dzire will be similar to today's models, at about 4.5 lakh units per year, and the hybrid variant is expected to account for a third of this.
Still room for compact cars in an SUV-driven market
To be sure, SUVs have overtaken hatchbacks as the largest-selling segment in the ever-growing Indian passenger vehicle market. Yet, Maruti Suzuki will continue its two-pronged approach, which is to replenish its existing core range of hatchbacks and sedans – wherein it enjoys 66 percent and 70 percent segment shares, respectively – with enhanced offerings, while simultaneously growing its SUV portfolio where the majority of the market is veering to.
Maruti Suzuki chairman R C Bhargava, at the recent media earnings conference, stated that while the market for hatchbacks is likely to decline the next financial year due to the sustained increase in vehicle prices, the company will not shy away from tightening its grip on the compact segments, with the timely introduction of new-generation models and facelifts.
Also See:
Maruti Suzuki Grand Vitara CNG launch next month
Discounts of up to Rs 50,000 on Maruti Suzuki Ignis, Ciaz and Baleno
Maruti Suzuki achieves record production in India; crosses 2.5 crore units
from Autocar Indiahttps://cdni.autocarindia.com/ExtraImages/20221111111033_Swift.jpg