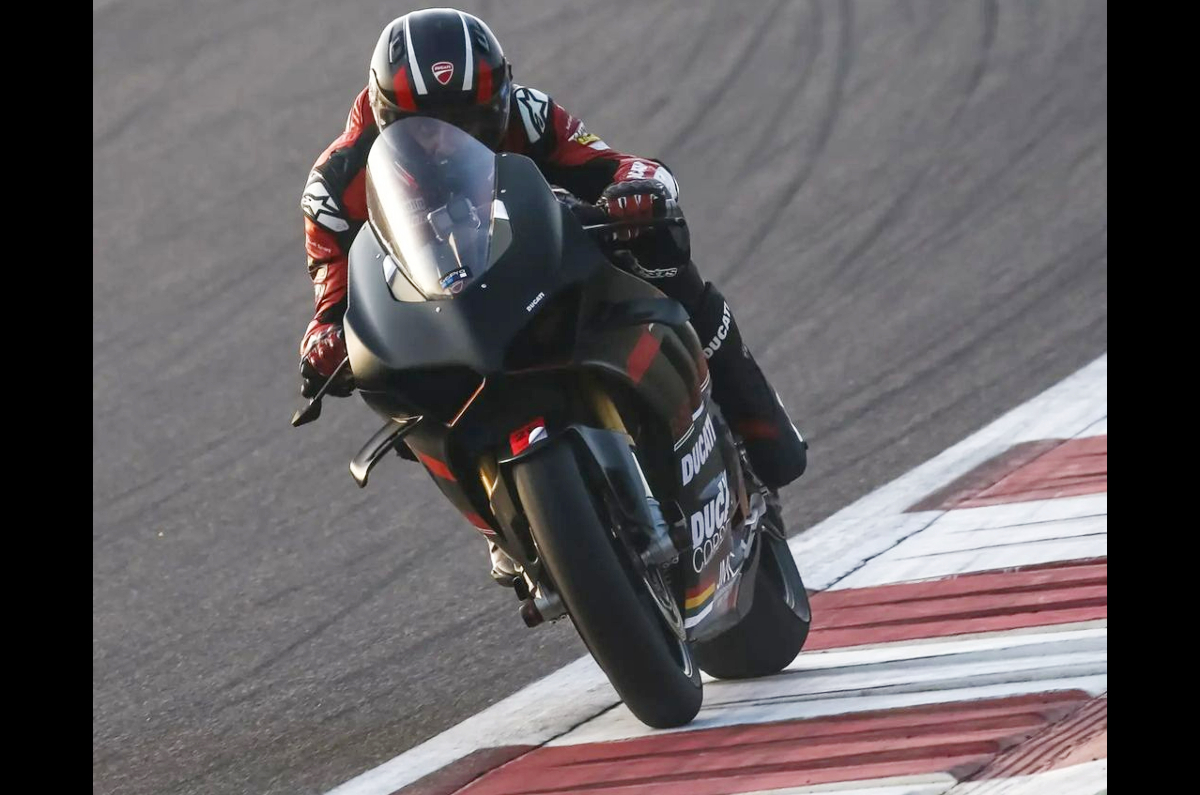 Dilip Lalwani, official DRE (Ducati Ride Experience) instructor, has broken the all-time lap record at the Buddh International Circuit aboard a track-prepped 2022 Ducati Panigale V4 and the record now stands at 1:55:963.
The previous lap record stood at 1:56:316 which was set by official Ducati test rider Alessandro Valia, aboard a nearly stock 2018 Ducati Panigale V4 S, with the exception of slick tyres and the deletion of road-legal necessities such as mirrors and number-plate holder.
The 2022 Panigale V4 ridden by Dilip Lalwani however, was far from stock and featured a number of accessories from the official Ducati accessories catalogue. The most obvious difference to the stock bike was the presence of a racing full-titanium Akrapovic undertail twin-barrel exhaust system which comes with a dedicated racing map. This helps bump up peak output figures to 228hp and 131Nm from the standard 215.5hp and 123.6Nm.
The stock front and rear suspension hardware were also replaced with manually-adjustable Ohlins units from the Ducati catalogue. The stock fairing had been replaced by a track-spec fairing, removing all road-legal necessities, which will also help shave some weight. A few carbon-fibre Ducati accessories can also be seen in the form of the front fender, the engine case covers and even brake-cooling ducts. The fully adjustable footpegs are also from the accessory catalogue and are made from billet aluminium. The final time-saving and performance-enhancing mod was in the form of Pirelli slick tyres.
This is the fastest a motorcycle has ever lapped the BIC but, it bears mentioning that the track layout for motorcycles and cars is slightly different, with the circuit for the cars including the parabola at the top. Effectively, this means that the lap times of cars and bikes can't really be compared.
Also See:
Breaking the BIC lap record in a Porsche 911 GT2 RS
from Autocar Indiahttps://cdni.autocarindia.com/ExtraImages/20221201114131_Panigale%20V4%20BIC%201.jpg