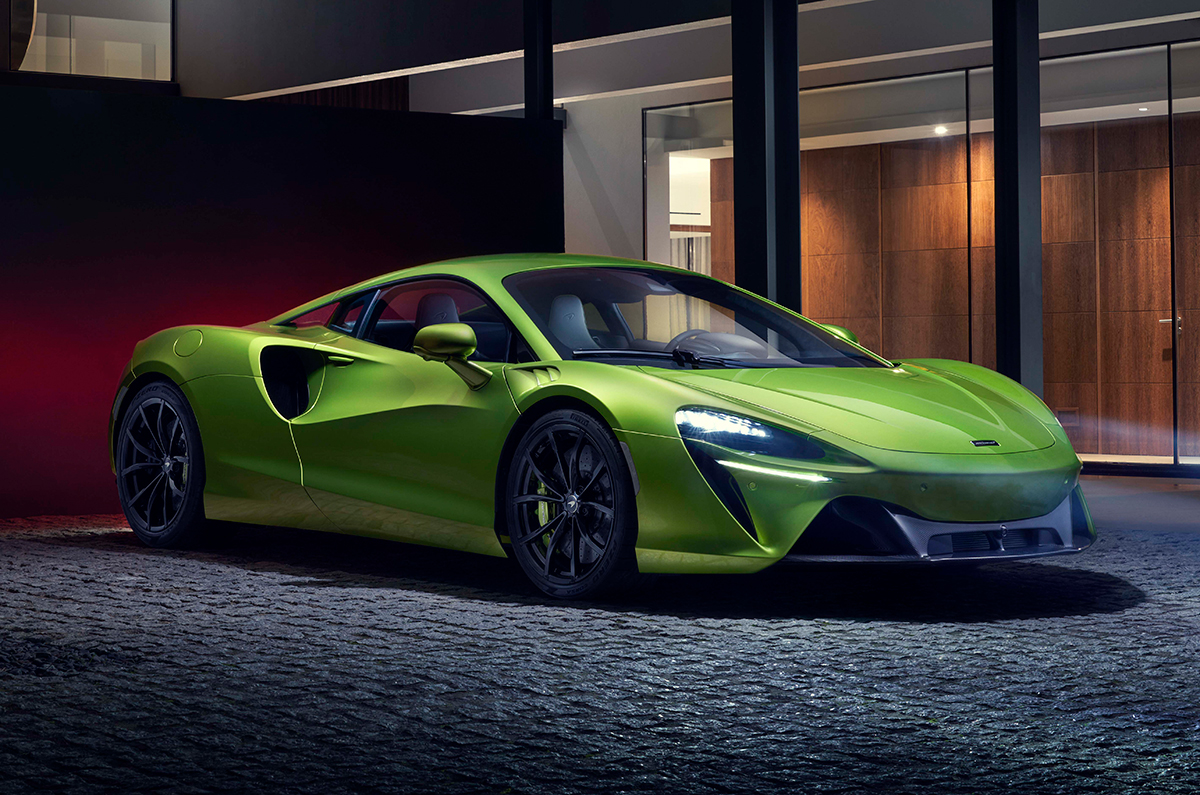 McLaren Automotive has been contemplating an India launch for a while now and has finally inaugurated its first showroom here, formally kicking off its India innings. Speaking to Autocar India at the inauguration, Paul Harris, McLaren managing director, APAC and China, however, said that, in a way, the brand has expanded into India relatively quickly, adding "We've got to remember that McLaren's a very young company, you know, 10 years old in automotive, so it needs time to mature and we had to do what we could within our resource capability."
Now, however, the company feels it's ready for India. With a local dealer now in place, it is planning to increase focus and has quite a few activities already lined up.
Artura launch, McLaren India roadshow
Early next year, McLaren's first hybrid model, the Artura, will launch in India, adding to the company's current line-up that consists of the GT, the 720S and the 765LT Spider. It will also soon kick off a seven-city roadshow where customers and fans alike can get up close and personal with the cars, including the limited-run 765LT Spider.
McLaren India dealerships to spread in due time
Given that the brand currently operates out of just one outlet in India, it does acknowledge it needs to spread. However, Harris says the priority is to get the start right, "we would never say never to anywhere else, but we would like to keep this the centre of the brand experience here, get it right and then take it around."
Lalit Choudary, executive chairman of Infinity Cars, added, "the current mandate is clearly to get this first step absolutely right, and right now we have the McLaren experience here, the right kind of demo car selection, and McLaren trained staff, including flying doctors." However, Choudary didn't rule out expanding either, saying "but of course we can spread out in due course, depending on volume." Thus, for now, the company will operate out of Mumbai only.
McLaren Brand Experiences for India customers
McLaren is also keenly offering its 'Brand Experiences' to customers in India, where current and potential customers can experience McLaren's range of cars on racetracks around the world at specifically designed and run track days or weekends. It also conducts an Arctic ice driving experience and Matthias Weiskopf, McLaren's regional market manager, said that four Indian customers have already signed up for the February 2023 event in Finland.
McLaren is also eager to bring the track experience to India, with Choudary adding that he is very keenly cheering the development of the many racetracks in India.
McLaren fan interaction
Harris also acknowledged that, while the McLaren brand is very well known within its customer base, he is keen to expand the fan base here, adding, "Customers are important but what also builds the brand are fans, and there's such a massive population in India, I think that we have to, from my global perspective, pay attention to that, that's why we're here."
Merchandise will also play a part here and Harris acknowledged that fact, saying "currently our merchandise is handled by a third party, so that's where we are currently, but I do see a significant commercial opportunity with this." While the company did not outline any specific retail or online sales plan for its branded merchandise and partnership products, the Mumbai dealership, however, does have on sale some of the company's merchandise.
Also see:
Single-seater, track only McLaren Solus GT unveiled
Mclaren Artura Trophy Pro-Am racecar revealed
from Autocar Indiahttps://cdni.autocarindia.com/ExtraImages/20221118010328_12902_McLarenArtura.jpg