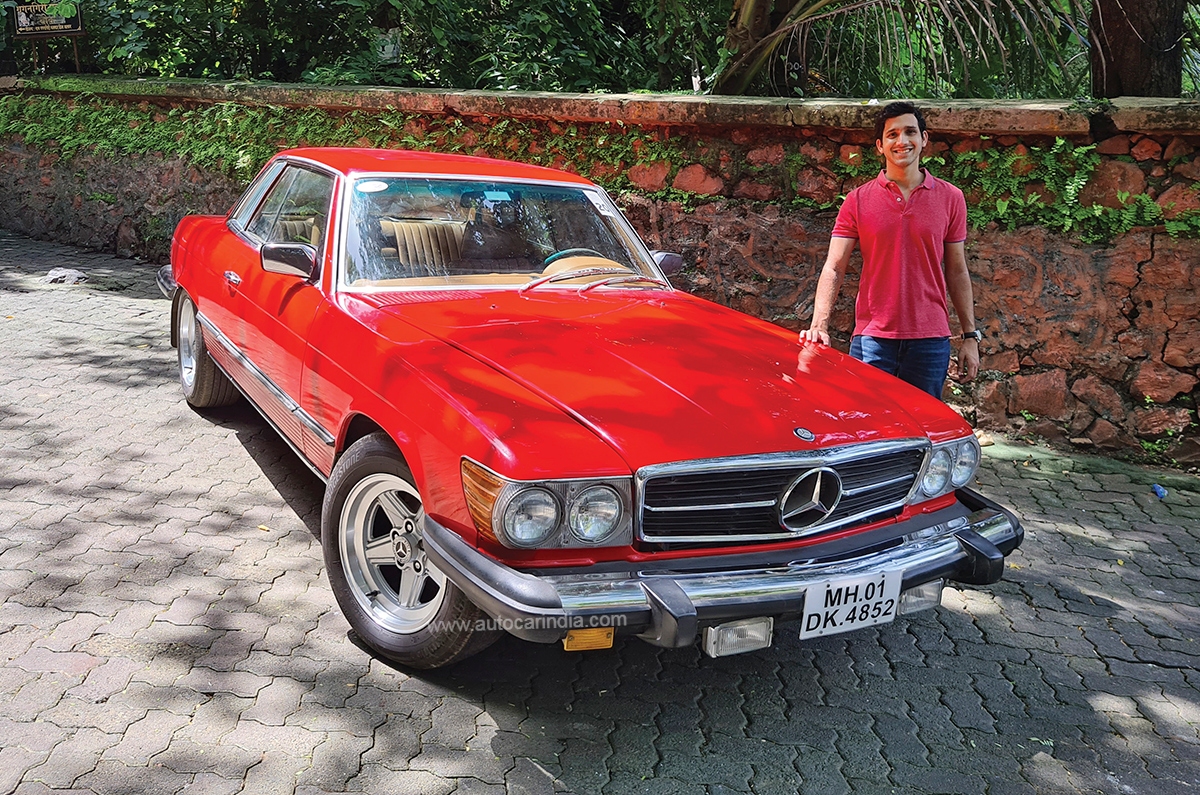 What are you driving and why?
I drive a Mercedes-Benz 450 SLC as it's a modern classic sportscar with most of the comforts of a luxury car. I also own a 2003 BMW 325Ci (E46) and it's a great Sunday drive for the same reasons.
What's next on your wishlist?
I want to try my hand at track driving to cultivate my skills.
The most fun you've had in a car?
While zipping around town in a 1967 Volkswagen Beetle. Its 1,600cc engine and driving dynamics made it a hoot to drive at any speed!
Favourite / Dream money-no-object car?
I like cars that are fun and not necessarily fast, so my dream is a Classic Recreations Ford Mustang GT500CR. V8 noise, a manual gearbox and loads of burnouts would put a smile on my face anytime!
Who is your all-time greatest motorsport hero?
Lewis Hamilton. Aside from his racing skills, he's doing great work to try and make participation in motorsports more accessible to young people.
Favourite road?
The Trollstigen Highway in Norway.
What's on your automotive bucket list?
To drive around the Nürburgring Nordschleife circuit in a classic Porsche 911.
What would you do with your last litre of fuel?
Preserve it, as a memento of days past.
Your ideal 5-car garage would be?
2004 BMW M3 (E46), 1968 Ford Mustang GT500, 1972 Porsche 911S, 1970 Plymouth Superbird, 2022 Bentley Continental GT V8.
What was your first car?
In 2019, I got myself a Fiat Punto Abarth. I was looking for an analogue drivers' car and this was probably the most analogue hot hatch available at the time.
Also see:
Dr Nirmal Krishnan: Daily driving a Porsche 911 GT3
from Autocar Indiahttps://cdni.autocarindia.com/ExtraImages/20221011123350_20220731_140835.jpg