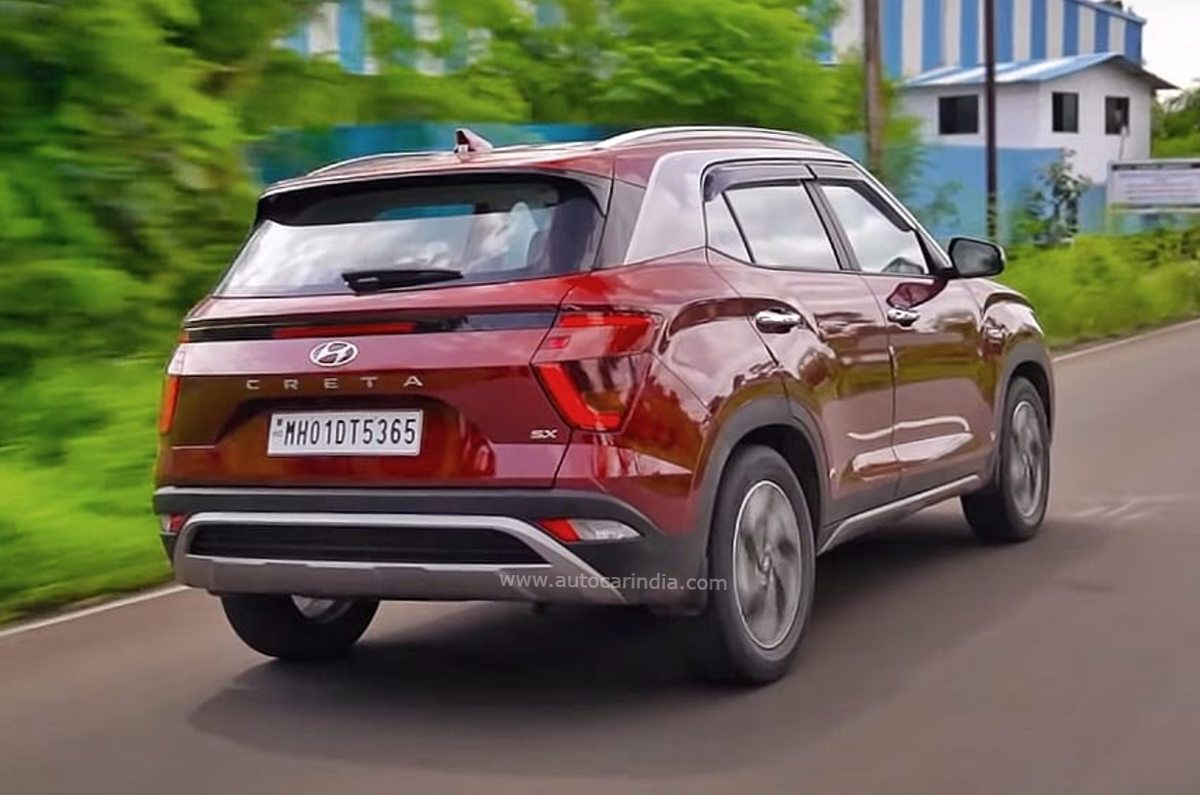 One of the reasons for the Hyundai Creta's success is its wide price band – Rs 10.24 lakh-18.24 lakh, ex-showroom – offering buyers petrol, turbo-petrol and diesel engines to choose from, with the option of manual and automatic transmissions.
We've extensively tested the turbo and diesel configurations of its cousin Kia Seltos, which the Creta shares its powertrains with, so expect the Creta's performance to be near identical. But one variant that we haven't tested thus far is the 1.5-litre petrol-automatic, which we now put to the test to find out its efficiency.
Engine gets drive modes – Normal, Eco, Sport
Petrol-auto gets a continuously variable transmission (CVT)
In our tests, the Hyundai Creta 1.5 petrol with the CVT achieved 10.3kpl in the city and 13.78kpl on the highway, which is a bit better than the Kia Seltos 1.4 turbo-automatic's (DCT) city fuel efficiency of 8.5kpl. However, the Kia fared a bit better returning 14.1kpl on the highway. Expect the turbo-petrol Creta to offer similar figures as the Seltos.
Analysis of Hyundai Creta's fuel efficiency
The Hyundai's petrol is a user-friendly engine with a nice and responsive character. At part throttle inputs, the CVT works well and keeps the engine spinning optimally to extract the best performance (acceleration and efficiency) out of it. The Eco mode does dull responses to an extent, but the difference is only marginal compared to the Normal setting.
At cruising speeds on the highway, however, the engine's torque deficit is quite prominent and the CVT tends to step outside its comfort zone and feels too reactive to accelerator inputs. You'll often catch the CVT trying a bit too hard to please and deliver the engine's performance. It is because of this constant on-guard character of the transmission that highway efficiency takes a beating.
Autocar India's fuel efficiency testing
Before our real-world fuel efficiency test, we fill the tanks of our test cars to the brim and maintain tyre pressures based on the manufacturer's recommendation. These cars are driven in fixed city and highway loops, and we maintain certain average speeds. Throughout our test, there is only one person in each car, running the air con and other electricals like the audio system, indicators and wipers when required, just like how a regular user would. Periodic driver swaps further neutralise variations in driver patterns. At the end of each cycle, we calculate efficiency by filling them up to the brim again.
Also see:
Maruti Grand Vitara Hybrid fuel efficiency
from Autocar Indiahttps://cdni.autocarindia.com/ExtraImages/20221004053602_Screenshot_20221004_170249.jpg