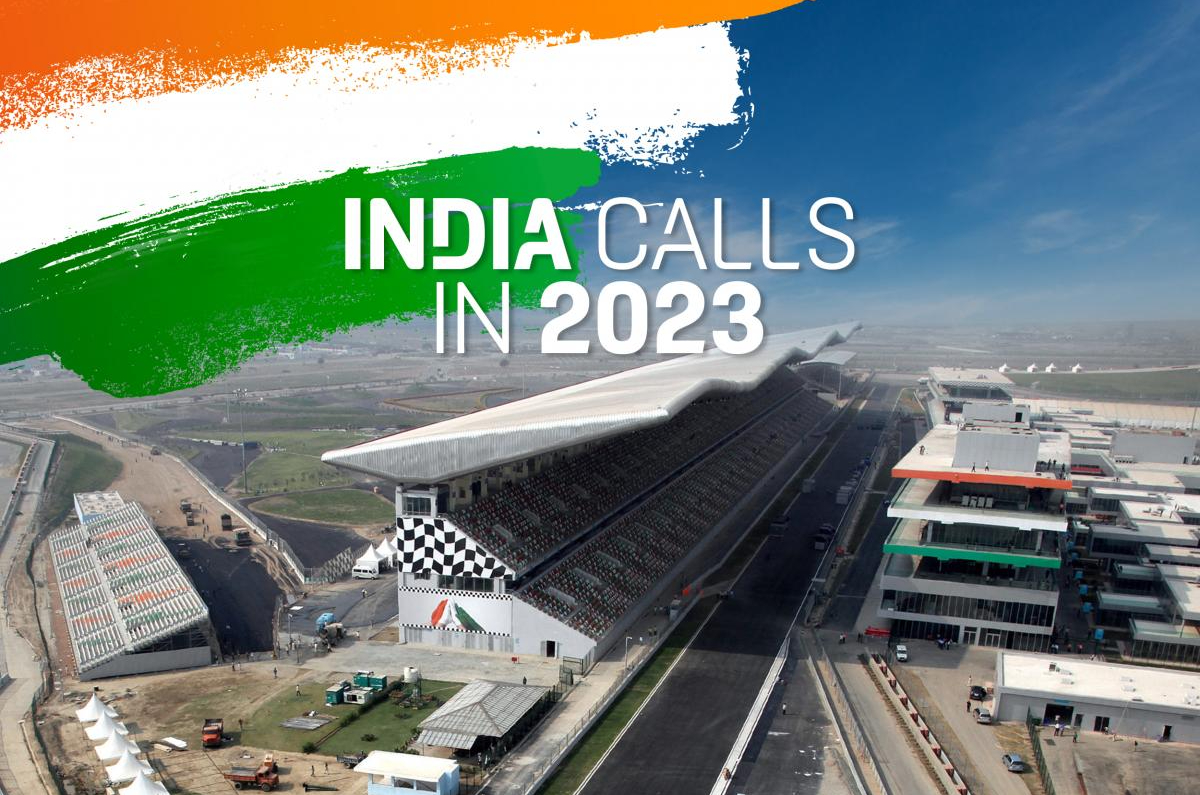 Days after confirming MotoGP's plans to race in India, championship organiser Dorna Sports has now announced that the race will make its debut in 2023. The Grand Prix of Bharat, as it will be called, will be held at the Buddh International Circuit (BIC).
Race will be held at the Buddh International Circuit
Seven-year MoU signed
MotoGP to race in India from 2023
Dorna and Noida-based Fairstreet Sports have signed a seven-year Memorandum of Understanding for the Bharat GP. The race will now join Kazakhstan as the newest additions to the MotoGP calendar for 2023.
Confirming the news, Dorna CEO Carmelo Ezpeleta said, "We're very proud to announce that Buddh International Circuit will be on the 2023 calendar. We have a lot of fans in India and we're excited to be able to bring the sport to them."
"India is also a key market for the motorcycle industry and therefore, by extension, for MotoGP as the pinnacle of the two-wheeled world," he added.
An official statement released by MotoGP also highlights that India, as the world's largest two-wheeler market, is a key location for manufacturers involved in MotoGP. "India is a true economic and cultural powerhouse, with a population of over 1.4 billion people and more than 200 million motorcycles on its roads. Two-wheeled transportation counts for nearly 75 percent of the total number of vehicles used daily, making India one of the biggest motorcycle markets in the world and a key focus for the manufacturers in the MotoGP paddock," the statement reads.
Along with MotoGP, there are also plans to bring the all-electric MotoE support series to India.
Government support for MotoGP India race
There have been efforts to bring top-level two-wheeler racing to the BIC before, with plans to host a round of the World Superbike Championship there in the mid-2010s. However, after several delays, those plans were dropped. Rather infamously, the F1 Indian GP was also cancelled due to tax disputes and financial issues.
But in the years that have passed, India has seen a big push for motorsport with several new circuits being built and a number of international championships coming to the country. Moreover, there is staunch support from the UP government to make the Indian MotoGP round a success. The event is estimated to generate as many as 50,000 jobs, with 5,000 jobs for the race weekend itself.
"It's a matter of great pride for Uttar Pradesh to host such a global event. Our government will provide full support to MotoGP Bharat," said Uttar Pradesh Chief Minister Yogi Adityanath.
It's a tight time frame given that the BIC was originally built for F1 racing and so it will need some tweaks to make it suitable for the pinnacle of two-wheeler racing. Moreover, the track also needs to be homologated by the FIM (Federation Internationale de Motocyclisme).
So there's plenty of work that needs to be done. But with Dorna now giving official confirmation for 2023, as well as strong Government support, it looks like steps are being taken in the right direction.
Also see:
Formula Regional India: What to expect
from Autocar Indiahttps://cdni.autocarindia.com/ExtraImages/20220930124516_MotoGP_India_2023.jpg