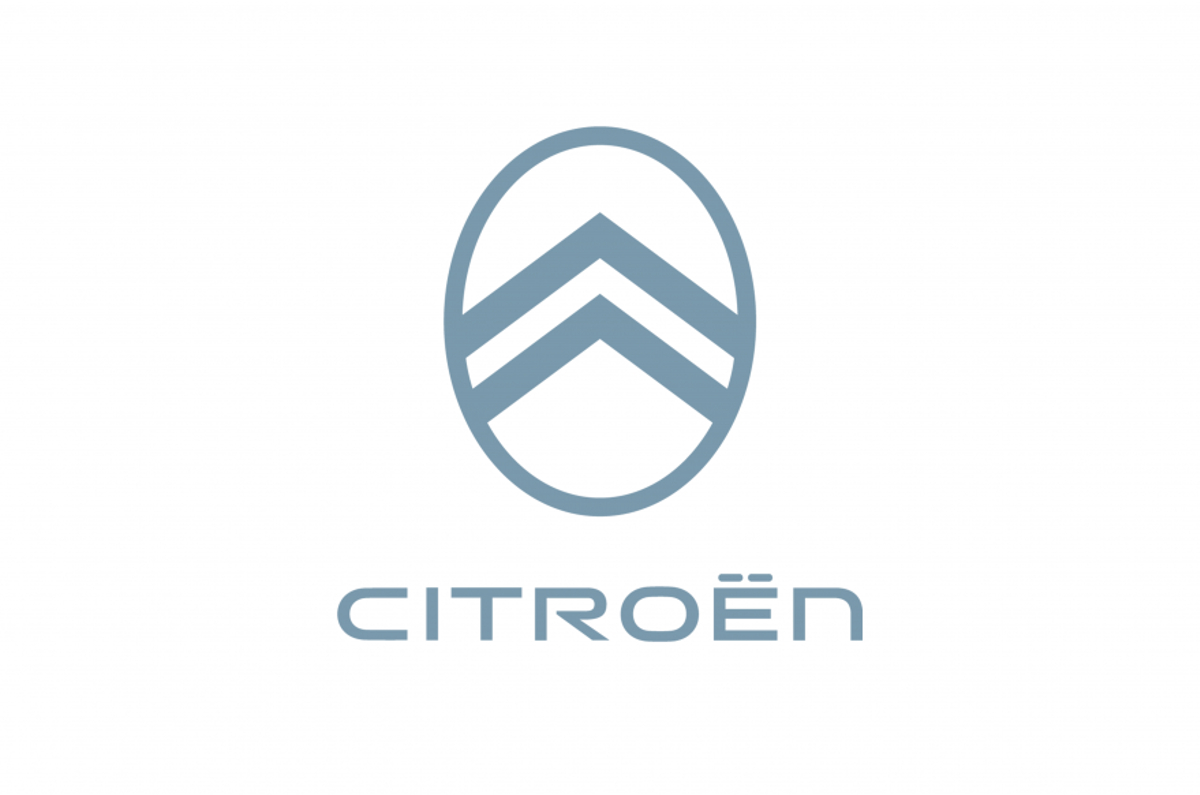 Citroen unveiled its new logo today, and interestingly, while the company says it signals its new and exciting future, much of the design harks back to the original logo first used by founder André Citroen.
The double chevrons, which signify André Citroen's 'herringbone' gear systems that he successfully produced, have been present in every logo through the brand's 103-year history and are retained this time too. However, they are now contained within a vertical oval, with the design very similar to the company's first logo, the only major difference being a mono-shade as against the original's blue and yellow colour scheme.
New design harks back to company's first logo
Will be seen on cars by 2023
New design also has a 'dark mode'
This is the 10th major redesign of the company's logo since its formation in 1919 and follows the latest redesign in 2016. The new logo is presented in 'Monte Carlo Blue', a legacy shade used on cars like the 2CV and the DS, and will be the design used for retail and corporate communication. A more energetic red – called Infra Red – will replace the current red logo that's used on its cars, and in print and digital communication. The company also says it has also readied a 'dark mode' option keeping in mind some customers' online display preferences.
Citroen's new logo will debut on a concept vehicle towards the end of this month, following which it will be applied to other products as well as concepts from mid-2023. Along with the new logo, the company will also update its corporate identity across digital, dealer and its corporate environments with a simplified colour palette consisting of mainly white and a light grey as well as new lettering derived from Citroen's current fonts.
The company also took the occasion of the release of its new logo to say that its new brand line 'Nothing moves us like Citroen' 'will be used selectively in corporate and product communications and activities.'
Also see:
Citroen C5 Aircross facelift review: New hits, old misses
Citroen C3 EV global debut on September 29
from Autocar Indiahttps://cdni.autocarindia.com/ExtraImages/20220927033554_Citroen_reisized_3.jpg