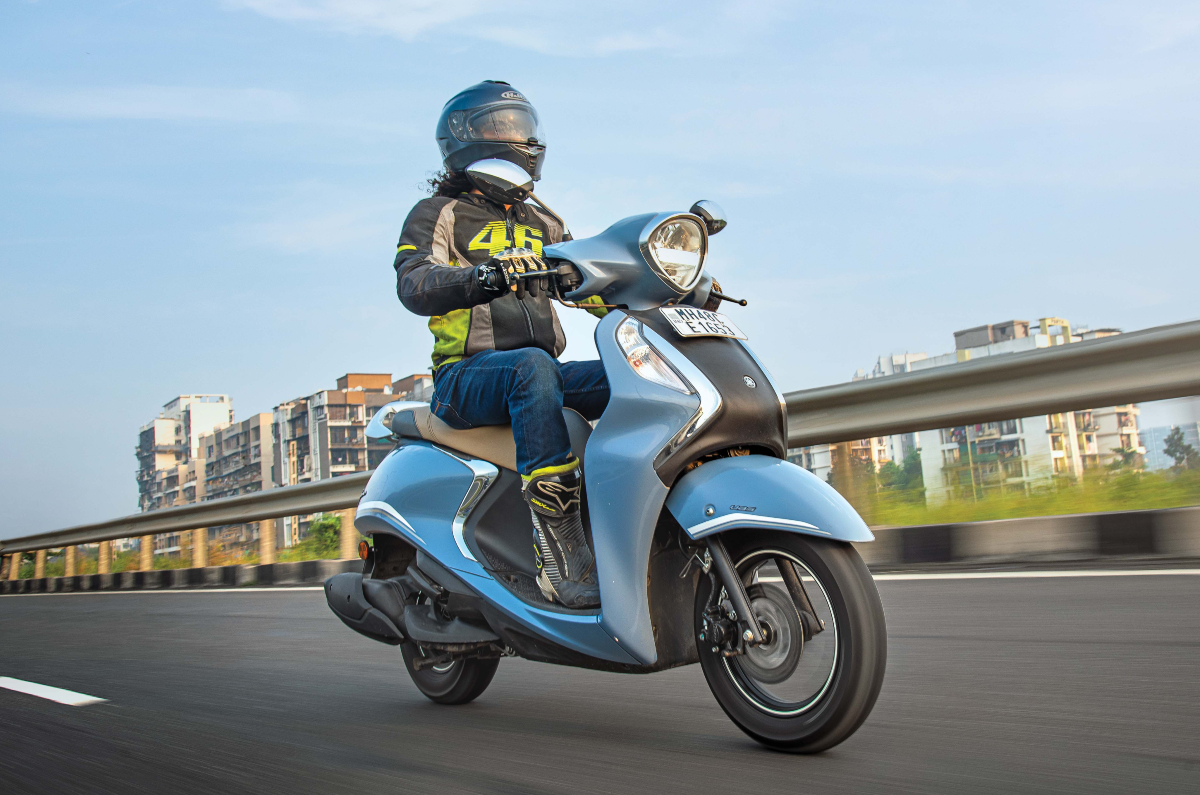 Feature lists on sub-Rs 1 lakh two-wheelers are getting more extravagant with each new update. From navigation systems to ride modes to Yamaha's latest mild-hybrid system. It's available on both, the Fascino 125 and the RayZR 125, and we'll tell what it's like on the former in this review.
Before we begin, here's how it works. The engine remains the same as before, but Yamaha is now using the Smart Motor Generator (SMG) – which enables the silent start system – to provide the added functionality of a mild-hybrid assist. It works as an electric motor, providing a small power assist when taking off from a standstill, or when climbing an incline. The assist function is disabled after three seconds or after a predetermined RPM is crossed, or if the rider closes the throttle. What becomes quite clear is that this is not a hybrid system as you would find in hybrid cars. Think of it as more of a small, momentary boost at low speeds, and while there are no power gains, Yamaha says that the overall powertrain can provide up to 10.3Nm of torque, which is about 0.6Nm more than the standard model.
Digital, but basic info read-outs.
Interestingly, this tech has seemed to have improved both acceleration and fuel efficiency. The Fascino hybrid does 60kph and 80kph around a second quicker than the standard model. Fuel efficiency, meanwhile, has improved by around 9kpl in the city and 4kpl on the highway.
The latest Fascino also gets an LED headlight and digital instrumentation. While the display looks a lot more modern, it's quite straightforward and misses out on navigation and call and SMS alerts. However, it is compatible with the Yamaha Connect X Bluetooth app, which enables some features via your smartphone screen. The scooter also gets new colour schemes like the blue option seen above, which work quite well with the design. While the beige seat does stand out, it's easy to stain.
The mild hybrid Fascino will cost you around Rs 4,000 more than the standard version, which remains on sale. That is a reasonable increase and it still continues to undercut its direct rivals.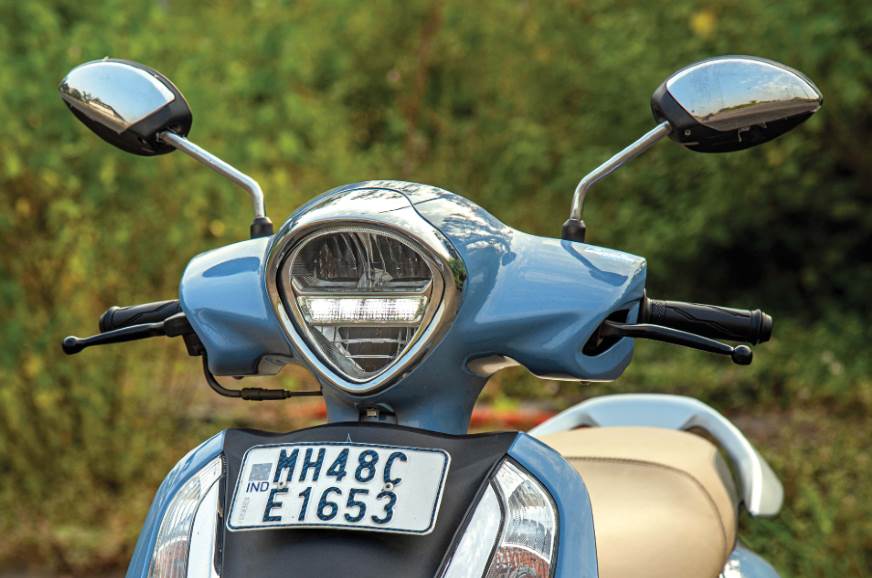 Chrome trim works with the design.
https://ift.tt/3mNFMuN