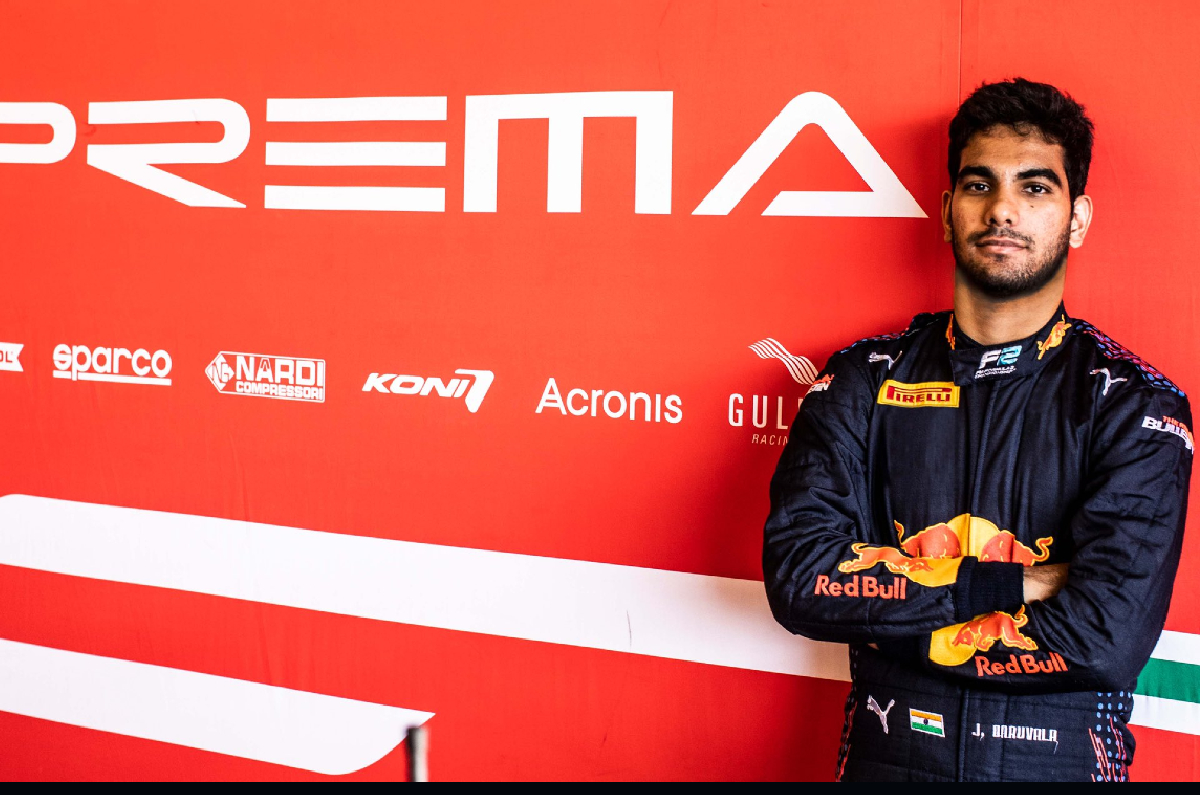 Jehan Daruvala will drive for reigning Formula 2 champions Prema Racing in the upcoming 2022 F2 season. This will be the Indian racer's third year competing in the series, which stands a rung below F1 in the single-seater ladder.
Daruvala remains part of Red Bull junior team
Prema won the teams' and drivers' F2 title in 2021
Daruvala to continue racing in F2
Daruvala, who has spent the last two years racing for Carlin, has strong ties with Prema. He raced for the Italian squad in the 2019 F3 championship and was also part of its F2 post-season testing programme in Abu Dhabi late last year.
Additionally, it has also been confirmed that he will continue to be part of Red Bull Racing's driver development programme.
"I'm really happy to be back at Prema and continue to be part of the Red Bull Junior Team for the 2022 FIA F2 Championship. We have worked together in the past and share a fantastic relationship. Prema is a champion team and I can't wait to get started and look forward to a successful F2 campaign," said Daruvala.
Daruvala aiming to win title
In Prema Racing, Daruvala joins one of the most successful teams to race in F2. The team has delivered three of the series' five drivers' champions, including Charles Leclerc and Mick Schumacher.
Daruvala is hoping to emulate this duo while also scoring a hat-trick of titles for Prema. "Charles [Leclerc] and Mick [Schumacher] clinched F2 titles for Prema Racing and went on to race in F1 the very next year. I hope to follow in their footsteps," he added.
Daruvala's 2021 F2 season
2021 was a mixed season for Daruvala. While he clinched two race wins (at Monza and Abu Dhabi) and five podium finishes, his season was also marred by quite a few missed chances. Qualifying proved to be one shortcoming, with the Indian racer pointing out that Carlin struggled to find that optimum one-lap pace. Nevertheless, he wrapped up the season seventh overall in the drivers' championship – an improvement on his 12th place standing in 2020.
Also see:
Mumbai Falcons fields Ferrari Driver Academy racers for 2022 Formula Regional Asia
https://ift.tt/3KemkRG