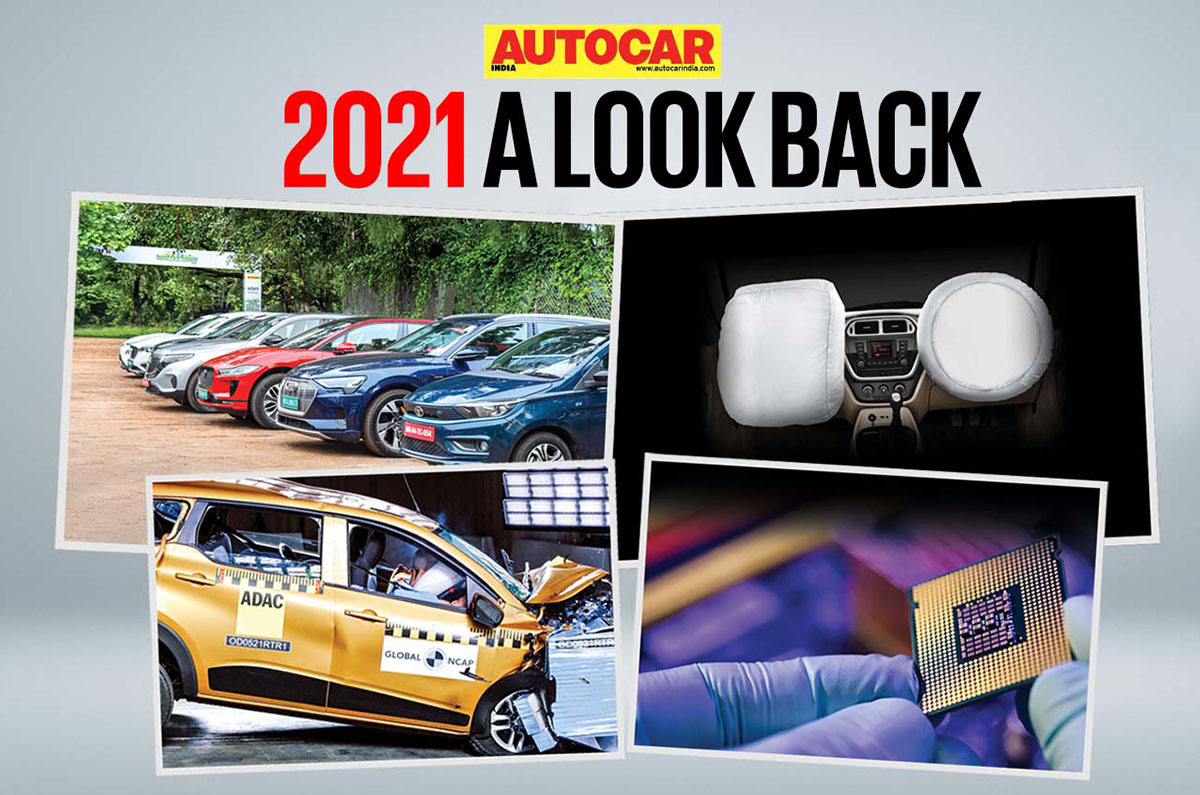 2021 hasn't been an easy year for anyone, automotive industry included; and while there has been significant recovery, we've seen some major pandemic-related setbacks as well. Here's a look at some of the key highlights the Indian Automotive Industry has been through this year.
Cash for trash
After a lot of talks and deliberation about a Vehicle Scrappage Policy, the central government finally passed one this year. In terms of the time-frame, the policy implementation will begin with heavy commercial vehicles, which will undergo mandatory fitness tests starting April 1, 2023. For all other vehicles, mandatory fitness tests will begin from June 1, 2024. The scrappage policy comes into effect after a vehicle's registration cycle is over – in general, private passenger vehicles have a time frame of 15 years and commercial vehicles 10 years. The scheme is voluntary and vehicles which fail the test have the opportunity to test twice more, post which the vehicle will be mandatorily scrapped. The renewal, however, will come with higher fees and additional taxes, while scrapped vehicles will receive a payout and rebates on a new purchase.
Amped Up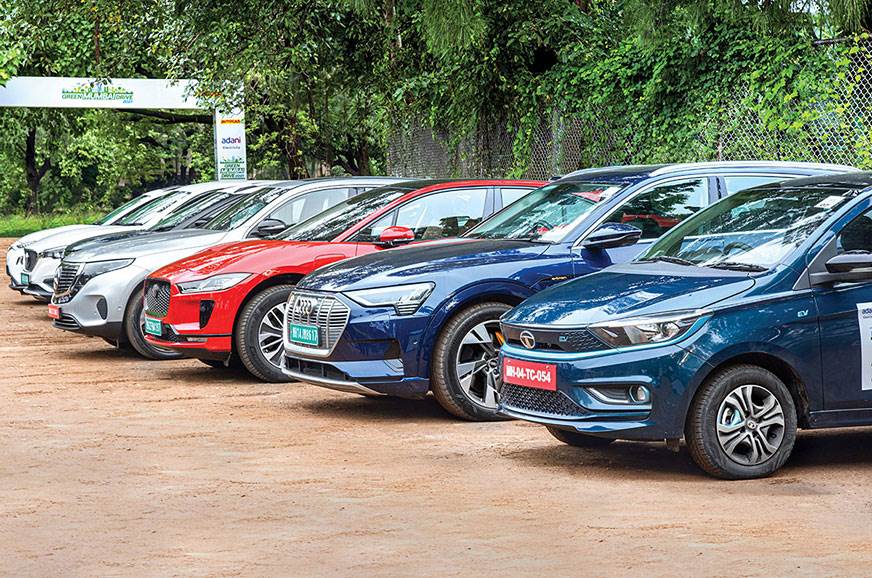 The EV race certainly got a boost this year with carmakers either launching EVs or announcing their future electric plans. While market leader Maruti is looking towards hybrids and CNG, it will also launch its first EV by 2025. Meanwhile, Tata Motors created a new electric division and plans an EV portfolio of 10 vehicles by 2026. On the other hand, Mahindra has announced eight EVs by 2027, while Hyundai has announced six by 2028. Furthermore, a few brands have announced plans to transition to becoming fully electric carmakers – Jaguar plans to go all electric by 2025, Mercedes-Benz and Volvo plan to do the same by 2030, and Audi by 2033.
On the safe side
Vehicle safety has seen steady progress in India and the past year was no different. This year saw the staggered introduction of the mandatory fitment of dual front airbags on all cars in India. The regulation required any new model launched after April 1, 2021 to get a dual airbag set-up as standard. Cars already on sale required the standardisation of dual airbags from August 31, however, this deadline was then pushed to December 31, 2021 owing to the situation caused by the ongoing pandemic.
On again, off again
Ford had a tumultuous few years in India, none more so than this last one. After what seemed like a solid plan to regain ground in the Indian market with a Joint Venture (JV) with erstwhile partner Mahindra, things went downhill for the American brand. The JV was called off at the very last stages and the two brands cut all ties and plans for future shared products. Having pinned its future model strategy largely on Mahindra platforms, Ford was left with no option other than halting manufacturing in India, after almost 27 years of operation. Ford will sell its plants here, but will still carry on with a CBU only portfolio – it has announced the Mustang Mach E for our market – while it also stated that it will retain nearly 90 percent of its service network.
Chipped away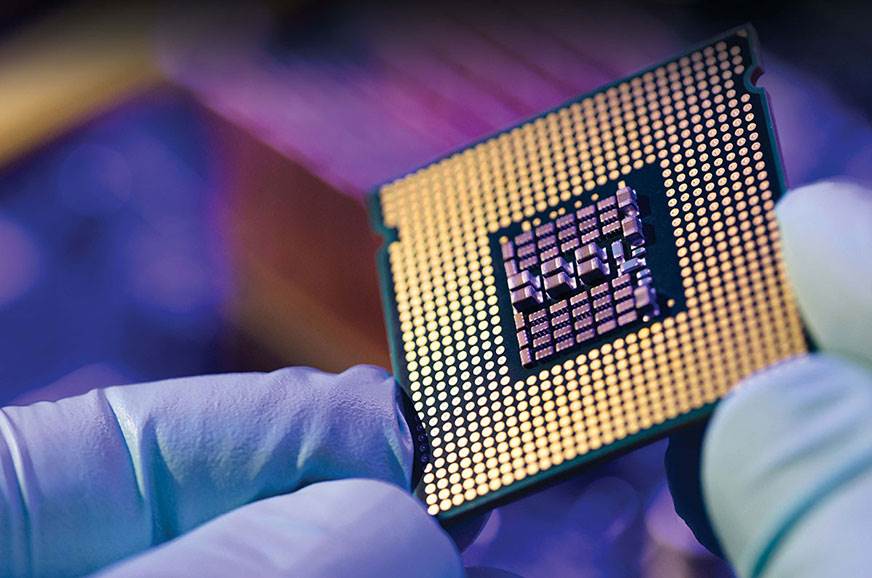 One of the biggest – if not the biggest – challenge for the automotive world has been the global semiconductor shortage that began in 2020, but surged all through the past year. The main cause of the shortage was two-fold. Firstly, carmakers reduced demand for electronic chips due to the drop in sales accompanied by the onslaught of the COVID-19 pandemic in 2020, and they just weren't expecting the recovery of demand to be as fast or strong as it was. Secondly, demand for semiconductors boomed in the consumer electronics industry (laptops, PCs, phones, gaming consoles, etc) given the increase in work from home for most of the workforce around the globe.
Given that these electronic chips are used for everything from controlling headlights and mirror adjustments to handling complex processes like ADAS (advance driver assist systems) and telematics, the impact of the shortage has been severe. So much so that most car manufactures have had to cut production to operate the above-mentioned features. A prime example of this would be Maruti Suzuki, the Indian market leader, who saw production cut by nearly 60 percent in September.
Additionally, many carmakers have even tweaked specifications, dropping complex electronic features that require multiple chips to operate. For instance, Mahindra has announced a new top-end AX7 Smart variant for the XUV700 without the ADAS system.
With most in the industry expecting this shortage to be a long-winded affair, companies like the Tata Group have announced their intent to look into the feasibility of making a semiconductor assembly plant in India. Though this will also likely take some time, with the earliest chips expected to roll out of the plant two to three years down the line. Given that the shortage is expected to carry on in 2022, a quick end sadly isn't in sight.
Green Dream
While EVs are pretty much the future, alternate fuel options too made headlines this year. Maruti, and others like Hyundai and Tata, is pursuing CNG, while the government has also expressed its desire to explore ethanol-blended fuels. It has already stated its intention to mandate the manufacture of flex fuel engines (engine that can take a variable and higher than 15 percent blend of ethanol) as well as pure ethanol driven vehicles in India.
Direct to customer
In a bid to augment its fledgling dealer network, Citroën began sales of its C5 SUV directly to customers, while Mercedes made an interesting change in its entire sales strategy. In essence, the German carmaker's dealer network no longer purchases cars from the brand before selling it to the customers. Instead, prospective buyers now have access to Mercedes' entire national inventory and can place orders directly or via a dealer. Mercedes-Benz says billing will be direct to the factory, which means one fixed and fair national price and easier availability of cars.
Lower EV duties, more infrastructure, free registration
Fuelling the EV spurt has no doubt been the slew of national as well as state level incentives. States like Delhi and Maharashtra implemented attractive EV policies. For instance, buyers in Maharashtra could have up to Rs 1.5 lakh off on a Nexon EV. Subsidies and benefits are also on offer to those building the charging infrastructure. The central government also exempted all Battery-Operated Vehicles from paying any fee for registration.
Seeing this EV push, carmakers like Tesla and Hyundai – both of whom plan to import new electric cars to India – have asked the government for a reduction in import duties for EVs. While these requests were initially dismissed, the central government is currently evaluating slashing import duties on EVs.
Starry Nights
Safety is increasingly becoming a larger priority for car buyers in India, and thanks to the crash test scores from global safety watchdog Global NCAP, car safety is now on a lot of lips. Many manufactures have also responded accordingly with good results and, interestingly, the four new India-spec models that have been tested this year have performed rather well, with the Mahindra XUV700 and Tata Punch securing a 5-star rating, while both the Tata Tigor EV and Renault Triber getting a 4-star rating.
Launches from the year
MG Hector Plus - January 7
The three-row derivative of the popular MG Hector SUV.
Aston Martin DBX - January 15
Aston's first SUV made it to the Indian automotive market.
Volvo S60 - January 20
After a brief absence, the S60 is back in its third-gen guise.
BMW 3 Series Gran Limousine - January 21
BMW's 3 series sedan got a stretch with a longer wheelbase.
Renault Kiger - February15
CMF-A based Kiger ushered Renault into compact SUVs.
Tata Safari - February 22
Safari nameplate revived with the three-row version of the Harrier.
Jaguar I-Pace - March 23
Globally acclaimed I-Pace marked JLR India's entry into EVs.
Mercedes-Benz A–Class - March 25
The new entry point into the German luxury brand in India.
Citroën C5 - April 7
Comfort-oriented C5 heralded Citroën's Indian arrival.
Mercedes-Benz GLA - May 25
More upright GLA continues to be Merc's SUV entry point.
Mercedes Maybach GLS 600 - June 8
Maybach's famed level of luxury and opulence, in an SUV.
Skoda Octavia - June 10
MQB-based sedan brings back Octavia nameplate to India.
Mercedes-Benz S-Class - June 17
Sets the new benchmark for tech and luxury in the segment.
Hyundai Alcazar - June 18
3-row version of the Creta offers a larger petrol and more tech.
Skoda Kushaq - June 28
The first model from the VW Group's 'India 2.0' plan.
Land Rover Defender - July 8
Iconic three-door Defender finally arrives in India.
Ferrari Roma - July 9
The new GT showcases Ferrari's new design language.
Mahindra Bolero - July 13
TUV300 update now sporting the Bolero moniker.
Audi e-tron / e-tron Sportback - July 22
Audi entered the EV space with two body styles of the E-tron.
Audi RS5 Sportback - August 9
Earlier a 2-door coupe, RS5 arrives in four-door Sportback guise.
Mahindra XUV700 - August 14
The much awaited XUV500 successor arrived with a new nameplate.
Volkswagen Taigun - September 23
Sister car to the Kushaq, the Taigun followed three months later.
Audi e-tron GT - September 22
Slick four-door EV coupe marked Audi's continued foray into EVs.
Force Gurkha - September 27
All-new Gurkha continues to offer a rugged and capable off-road package.
MG Astor - October 11
Petrol-powered version of MG's ZS EV also packed in more features.
Tata Punch - October 18
The Punch serves as the smallest and most affordable Tata SUV.
Maruti Celerio - Novemeber 10
New Celerio now underpinned by Maruti's Heartect platform.
Porsche Taycan / Taycan Cross Turismo - Novemeber 12
Porsche India entered the EV space with the sedan and Cross Turismo estate.
Mercedes-AMG A 45 S - Novemeber 19
This hot-hatch has the world's most powerful turbocharged four-cylinder engine.
BMW iX - December 13
Concept-car like iX is BMW's fist EV offering in India.
https://ift.tt/3qz7xZ3