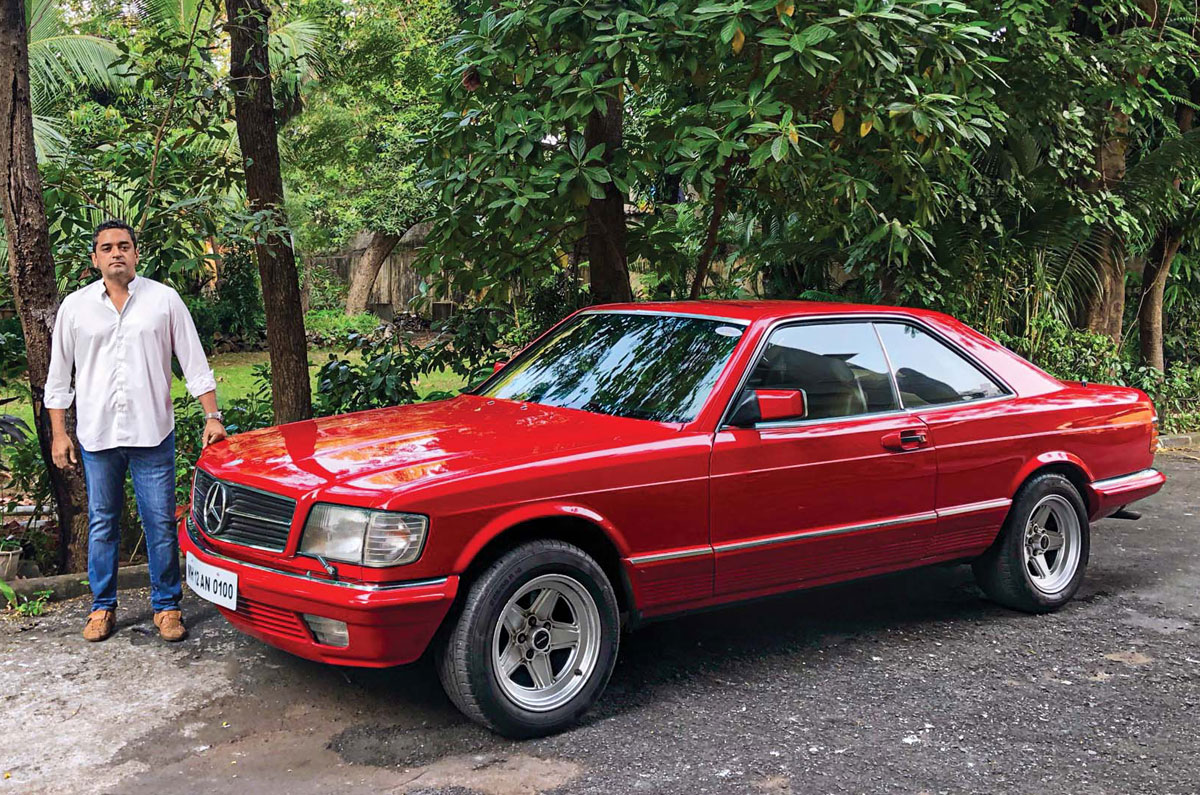 What are you driving and why?
A 1983 Mercedes-Benz 380SEC (C126) and a 1996 E 220 (W124). That generation of Mercedes cars have an aura of invincibility that is unparalleled. I also ride a 2005 Honda Super Blackbird CBR1100XX, which is my favourite motorcycle of all time.
What's next on your wish list?
I'd love to get a Mercedes SL 500 (R129) Roadster, or even its successor, the R230 SL.
The most fun you've had in a car?
In the Black Forest region in Germany, in a Mercedes C-Class station wagon!
Favourite / Dream money no object car?
The Mercedes E60 AMG (W124), or the E500 (W124), which I think is the most perfect sedan ever!
Ravi's dream car is an E500 (W124).
Who is your all time greatest motorsport hero?
Michael Schumacher. It's not just about the titles and wins, but also his charisma and champion attitude.
Favourite road?
It's the road leading up to Longewala from Jaisalmer in Rajasthan. I remember stopping to take a break just before reaching Longewala on my Blackbird; it was so quiet, I could hear myself breathe!
What's on your automotive bucket list?
I definitely want to do a Mumbai to London drive or ride, or, perhaps, even both.
What would you do with your last litre of fuel?
Put it in my Blackbird and ride that stretch of road leading up to Longewala.
Your ideal 5-car garage would be?
Mercedes E60 AMG (W124), Mercedes 560 SEC AMG (C126) 6.0 Widebody, BMW 3.0 CSL (E9), Toyota Land Cruiser (LC200), Mercedes E 550 (W212) pre-facelift, and a Honda 1200 Blackbird Anniversary Edition.
What was your first car?
My first car was a 2001 Fiat Palio 1.6 GTX. It was an absolute hoot to drive and I took it just about everywhere.
https://ift.tt/3G03VG5