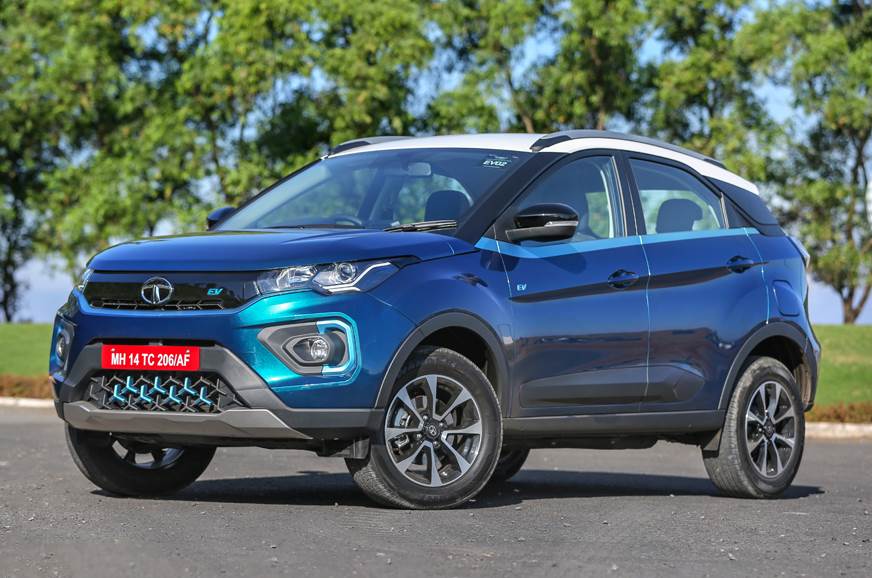 The Government of Maharashtra's early bird benefit scheme for select electric vehicle buyers has been extended till March 31, 2022; this scheme was earlier set to end on December 31, 2021. Only two models in the four wheeler category, Tata's Nexon EV and Tigor EV, qualify for these benefits.
The Maharashtra EV policy provides a basic incentive of Rs 5,000 per kWh of the vehicle battery capacity, with maximum incentive capped at Rs 1.50 lakh. Additionally, the policy allowed EV buyers to avail early bird incentives on purchase of a vehicle before December 31, 2021, which has now been extended to March 31, 2022. This means, buyers of the Neon EV's qualifying variants get Rs 2.5 lakh off (Rs 1.5 lakh as subsidy and Rs 1 lakh for early bird incentive), dropping the vehicle price by a huge margin. Also, all variants of the Tigor EV qualify for the subsidy and now continue to be sold with the additional early bird benefit.
A quick check with the dealers a few months ago had revealed a large number of buyers shifting to qualifying variants of the Nexon and also showed many new bookings in order to avail subsidy benefits. However, delays in policy implementation, combined with the ongoing semiconductor shortage issue and intermittent COVID-19 delays resulted in a huge order backlog.
As far as waiting periods go, the qualifying variants of the Nexon EV can be delivered in around six months, depending on availability, while the Tigor EV has a waiting period of around two months. A few dealers and prospective customers we spoke to have welcomed the extension, as now more buyers will be able to avail the early bird benefits, resulting in cheaper acquisition cost for their new electric vehicle.
Maharashtra EV policy: Do the MG ZS EV and Hyundai Kona qualify?
The subsidy benefits for the Maharashtra EV policy are above the ones offered by the Central Government under the FAME II scheme, which requires vehicles to be priced under Rs 15 lakh to qualify for the subsidies. This means that other electric SUVs like the MG ZS EV and the Hyundai Kona do not qualify for these benefits.
Maharashtra EV policy: Two wheeler deliveries continue without subsidy
For two-wheelers and three-wheelers, the maximum incentive under the Maharashtra EV policy has been capped at Rs 10,000 and Rs 30,000, respectively. We are told most two-wheeler brands have been continuing to sell their products without the aforementioned benefits in the state.
Tata Nexon EV: Longer range variant in the pipeline
As reported by us earlier this month, Tata Motors is developing a long-range version of the Nexon EV. Read more on that here.
Also see:
India's state EV policies: how do they compare?
Delhi government withdraws subsidies on electric cars
https://ift.tt/32KItGa